Even the Met – one of the most famous modern art curators – noticed the unusual discovery of a pair of century-year-old jeans found by YouTuber / explorer Brent Underwood in an abandoned mine. There is little to wonder why, as a previous find, Levi's from the 1880s sold at auction for nearly USD 100,000. (*Before the auction, Levi's offered USD 5000.)
Far from the latest trend in great denim design, this proves the longevity of a simple idea: workhorse pants made from indigo-died, diagonally-woven cotton into what is now known as the five-pocket design. Revolutionary in its time, with two back and two front pockets, and a watch pocket (which could famously be used, as Levi claimed, to keep condoms out of sight of your date's father), the idea was based on simplifying.
Jacob Davies: the other inventor of jeans
Instead of tailoring the pants around your waist with pleats, it would use irregular back panels to allow flat sewing of pants, adjusting to human shape. And apart from thorn-proof material, the construction was reinforced by copper rivets – all remaining staples of the original design.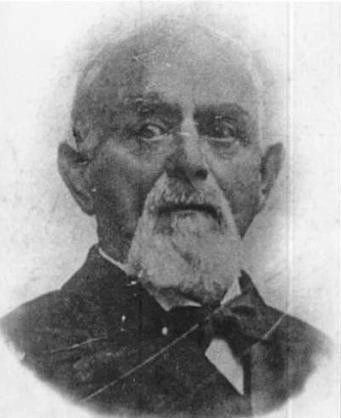 If the first name that comes to mind when thinking about jeans is Levi Strauss, you're not wrong, as this German Jewish entrepreneur left his monumental mark on the industry. But his business partner Jacob Davis, born in Riga, Latvia, in 1831, was also necessary to success.
Born as Jākobs Jufess (Jacob Youphes), he already trained and worked as a tailor in this Central European country. At the age of 23, so quite experienced regarding the standards of the artisans, he arrived in New York and named himself Jacob Davis.
The gold rush tailor
He didn't settle, though, instead establishing workshops in several cities, including San Francisco, and at some point, becoming a journeyman tailor, also in Western Canada. These were still the times of wild west and the gold rush – with adventurers from across the continent coming with nothing and occasionally leaving with fortunes.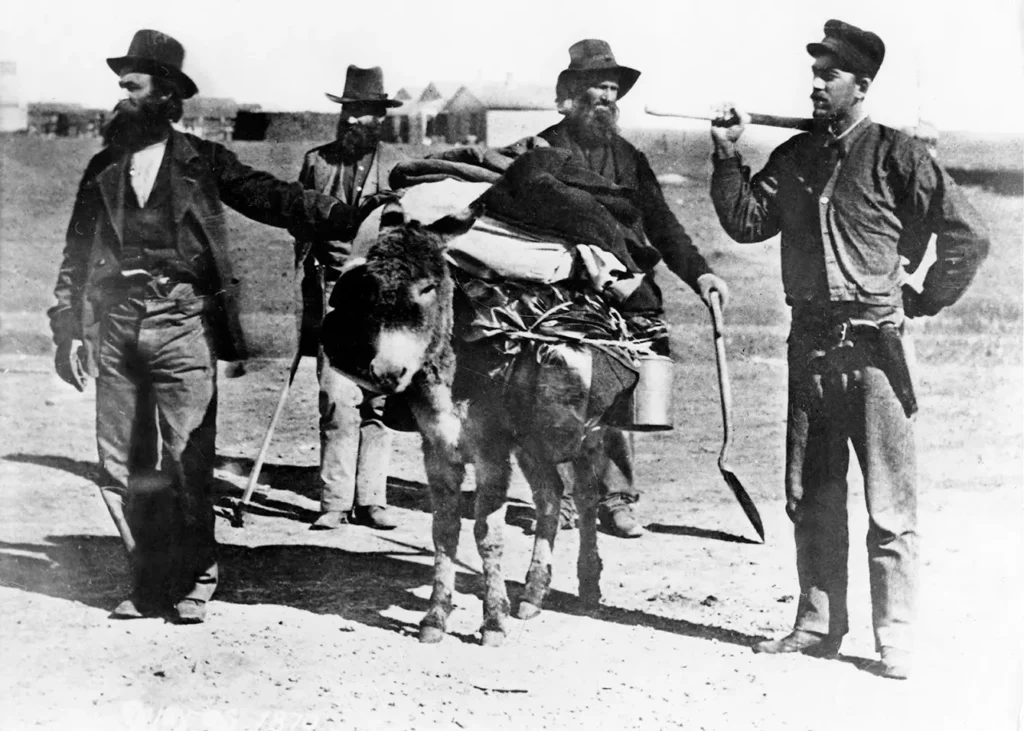 In 1968, Davis opened a tailor shop on the main street in Reno, Nevada. His clientele was far from what we today consider tailor's patrons. He would see work pants, horse blankets, tents, and cart covers from sturdy cotton duck – diagonally woven, thick to the point of imbuing some waterproof qualities. His material supplier was Levi Strauss, who ran a company in San Francisco.
Jacob Davis' rivet
But Davis' products were famous for the ingenuity of one solution: using copper rivets to make his products more immune to harsh conditions of railway building and gold-digging. And woodcutting, mind you, as the first client to ask to create jean pants from tent fabric was a carpenter's wife. This is where the idea took up.
Davies was an entrepreneur in his heart. Seeing the popularity of his innovation, he wanted to apply for a patent but needed financial backing to do so and simultaneously stand up to the demand. He approached his denim merchant Levi Strauss for the money, and Strauss agreed, forming an alliance in 1873.
With this partnership, jeans production moved to San Francisco, along with Jacob Davis and his family. Davis started using orange seam to affirm the trademark, and soon jeans production moved from the tailor's shop to a factory. Davies continued to oversee it to his death in 1908. Though Levi Strauss is today the name behind the jeans, the real credit should go to this Latvian-born tailor.