Trained as a miller, Josef Mysliveček eventually became a renowned composer in Italy—the "Divine Bohemian" and inspired Mozart himself. He was a charismatic artist who counted the most famous operatic divas as lovers and, towards the end of his life, hid his deformed face under a golden mask… That is how one could sum up Mysliveček's life, which was recently even the focus of a new Czech-Italian film, "Il Boemo".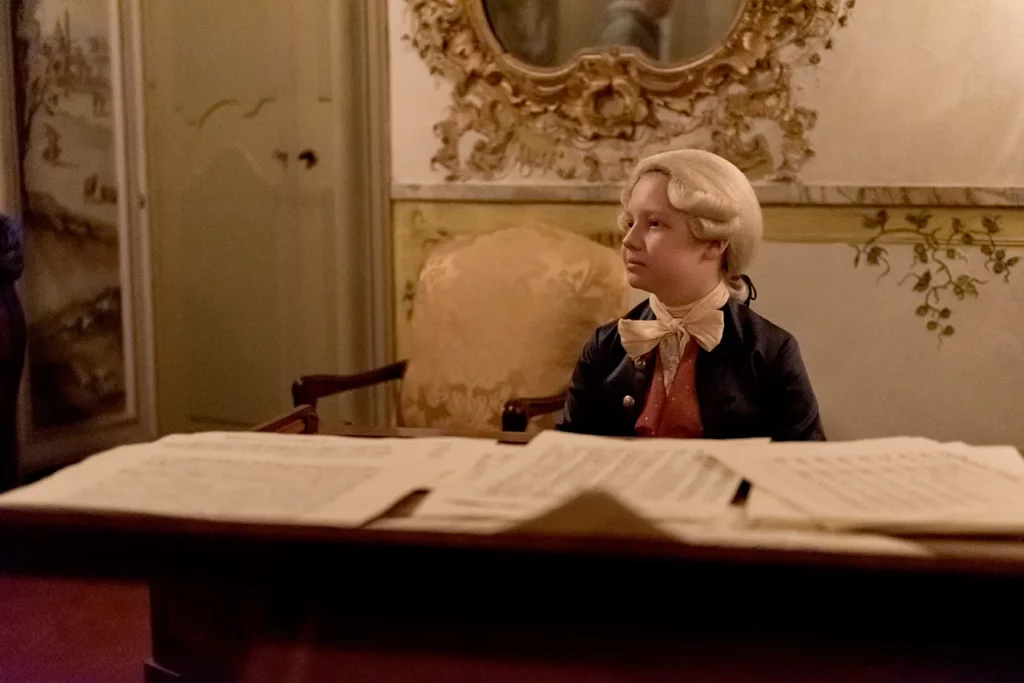 From miller to Italian superstar
Milling was a tradition in his family. Mysliveček's father was among the wealthiest and most important Prague millers and townsmen. Josef Mysliveček graduated from the Jesuit school in 1756 and finished his milling studies. In 1761 Josef became a master miller. But this was a position he did not desire. His passion was music.
Music was a passion and addiction that Mysliveček developed at an early age. He used to hear music in the churches he attended daily with his parents, twin brother, and sister. He was introduced to the basics of music in elementary school and pursued it throughout his adolescence. He was also active in music: he could play the violin professionally at twelve. After celebrating his twentieth birthday, he began to study organ and composition with František Václav Habermann. At this time, he wrote his first six sinfonias.
But then came a fateful decision. His music teacher told Mysliveček: "You have a talent that needs to be developed. And a talent like yours cannot be developed in the Czech Republic. You must leave." And as his teacher advised him, Mysliveček did: he went to study music in Venice, Italy.
In Venice, the famous Italian composer Giovanni Pescetti took him in and taught him. Mysliveček wrote his first operas with Pescetti, which catapulted him to the top of the world. He became a member of the Venetian elite and enjoyed the life he had always dreamed of.
A wild Italian success
His operas "Confusion on Parnassus", "Seramis", and "Bellerophontes" were the absolute highlights of his success. He lived in a luxurious Venetian palace with a dozen servants. He also met the praised soprano Caterina Gabrielli, who began appearing in his musical works and was his mistress, according to rumors of the time. Or at least, she was one of many, most of whom were notable Venetians.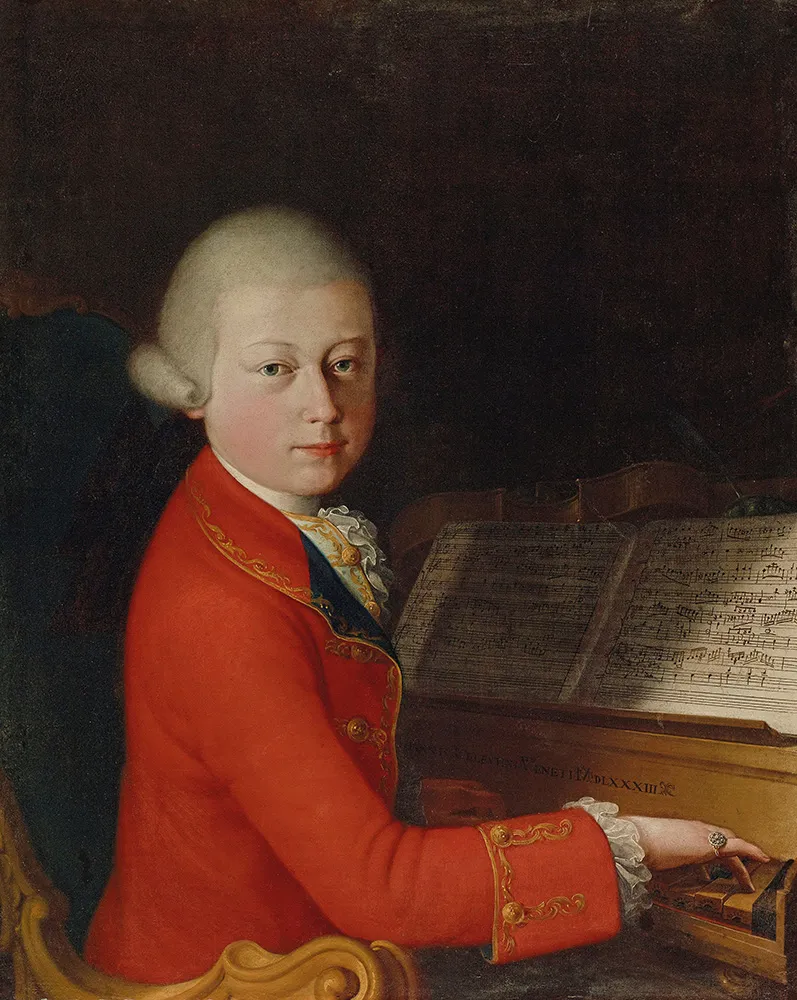 And what was behind Mysliveček's enormous success? The combination of Italian classical music and Czech folklore motifs. This combination was so unique and revolutionary that it was like wild ocean waves on a calm Italian pond.
Not long after his initial success, Mysliveček began to teach a young boy at the request of the boy's father – a certain Leopold Mozart. Mysliveček met Leopold Mozart and his son Wolfgang Amadeus in Bologna in 1770. He was 33 years old and had eight successful operas under his belt when the 14-year-old Wolfgang began composing his first opera, Mithridates, for the Milan Opera. They visited each other often, and the older composer became a mentor to the young genius. "He is a man of honor, great talent, and we have become true friends," Leopold wrote to his wife.
Josef Mysliveček's fall from the top
The turning point in Josef Mysliveček's life came in 1777. It was then that he allegedly began to develop symptoms related to syphilis. However, a severe accident made things worse. A carriage he was riding in overturned, leaving him with a broken nose and a nasty open wound on his face. This wound became the source of a bad infection, leaving his face forever scarred and disfigured. When Mozart visited him after his release from the hospital, he covered his eyes in shock. After this unwanted scare of his student and friend, Mysličevek began to wear a golden mask.
Mysliveček continued to write compositions and operas, but he never achieved his former fame. His music ceased to be popular, and even music critics no longer showed the same enthusiasm as they once did. Due to his failing health, Mysliveček began to fall into debt. He spent his last days in Rome in absolute poverty, in a filthy lodging. According to many, his sudden death at forty-three was a liberation for Mysliveček.
And this is how the life of Josef Mysliveček, the author of 30 operas and more than 40 other compositions, came to an inglorious end in 1781. Despite being nicknamed Il Boemo Divino, he died in relative obscurity, and his name fell into oblivion for years.