Leon Dănăilă was born on 1 July 1933. On that day, the world was given a mastermind who, despite poor and atrocious conditions, managed to leave a strong mark on Romanian and European neurology. Dănăilă, nicknamed "the Brain Sculptor," he holds the world record for the most neurosurgical operations performed, which currently stands at over 40,000. He has successfully performed some of the most difficult operations in history, is considered Europe's best neurosurgeon, and was listed in the Top 500 Geniuses of the XXI century, next to such personalities as Einstein.
Looking at his accomplishments, one would assume Dănăilă was born with a silver spoon or that he was some sort of child prodigy. But the life he lived was far from a fairytale. In fact, the fantastic story we hear today was only made possible due to one event in school. Ripped to pieces and thrown away in a garbage bin, young Dănăilă found pages of a book on C-sections. He carefully collected the pages, cleaned them, put them together, and read the article. This rather accidental event changed the course of his life and determined the birth of the unimaginable story of Doctor Leon Dănăilă.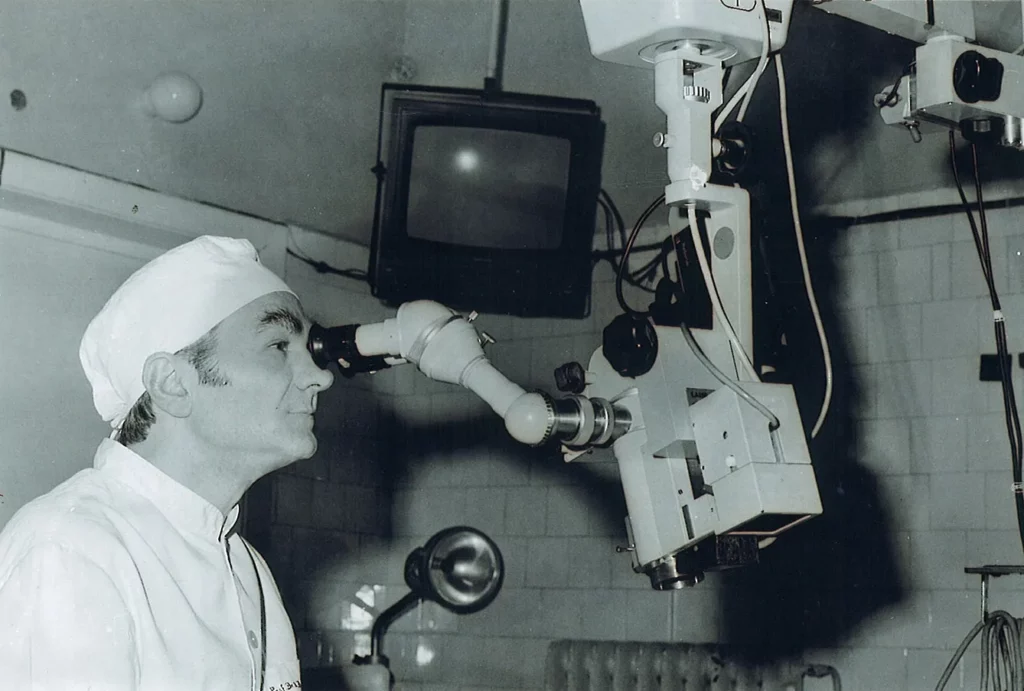 Professor Dănăilă was born to a very poor family, so disadvantaged that he had to go through one entire semester of medical school with only one pair of socks. The only medicine he knew of growing up was the prayer of the Pope. Although he had heard of hospitals, the idea of going to one was far from his reality, as it was reserved only for the wealthy. This discrepancy between people grew inside him a passion for the suffering ones, the reason for which today, almost half a decade after the start of his prestigious journey towards neurosciences, he consults and often operates free of charge.
Leon Dănăilă, a revolutionary mind. And soul
Medicine advancement during the communist time was very limited in Romania. The suffering state of the patients, the high mortality rate, and the conviction that there had to be a better way to do things made Dănăilă determined to leave the country and go study abroad. Upon his return, he implemented the discoveries found on the big continent in his own country. He was the one who introduced the microscope and laser to Romanian operating rooms, lowering the mortality rate from over 50% to 4-3%. And this was no easy task, especially against the elite of that time.
His family didn't approve of his choice. During his first semester, he struggled to survive. After half of his first year, the merit scholarship was the only thing that kept him going. He gave up food in order to publish his books. He even sold his apartment, his only possession, to be able to print his discoveries. In addition to it all, his mentor and superior, Doctor Arseni, known as Romania's neurosurgery father, did everything in his power to eliminate Dănăilă from the operating room, including sending him over to an infested, bug-filled, empty department. Dănăilă fully equipped and furnished the entire ward with money from his own pocket and started operating the very next day.
To this day, that department is known as Romania's first-ever department of vascular neurosurgery and vascular micro-neurosurgery that is still in use. "I don't want to make a fortune on people's suffering," he said. He is, in his own words, the world's poorest surgeon. He owns nothing, takes the subway to work, operates for free, and does it all in the name of love for people and his line of work.