"Step inside a forest of towering woven sculptures," teases the Tate Modern Gallery, presenting dozens of "Abakans" in the 64-meter-long room in their Blavatnik Building. The Abakans are unusual objects named after their creator Magdalena Abakanowicz in the 1960s and 1970s.
As the exhibition's curator, Ann Coxon, explains, the name, which derives from the artist's surname, was coined out of helplessness. The Abakans are mostly woven, 3D creations on a monumental scale – not exactly tapestries or paintings, nor are they entirely sculptures. The name Abakans was supposed to reflect this innovativeness in terms of artistic matter.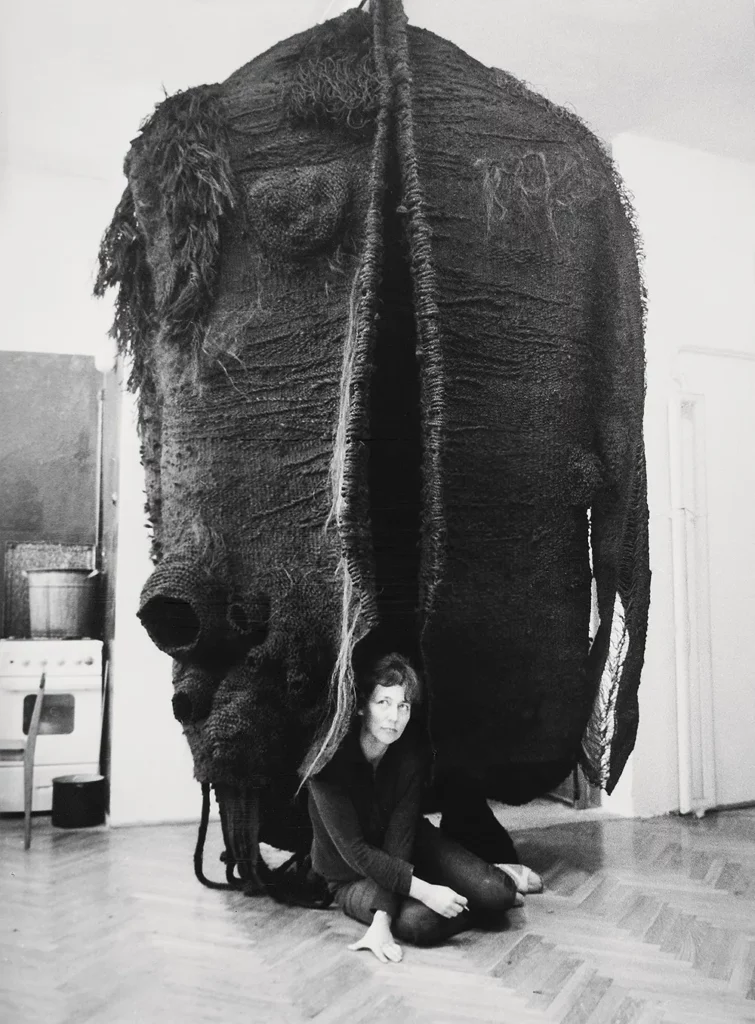 Abstract and, at the same time, uncannily figurative, Magdalena Abakanowicz's sculptures (as this seems to be the closest category) evoke strong feelings, rather on the grim side of the spectrum, with their coarse structure, subdued colors, and strong resemblances to human body parts.
The origins of Magdalena Abakanowicz
Born in 1930 into an aristocratic family, Abakanowicz's childhood was marred by World War Two trauma, and her adolescence by the sudden change of life during the Stalinist era. One of her sources of inspiration was her Tartar background. In Turkic, Aba Khan means "the son of khan," and since medieval times, people of such origin as members were counted as members of the Polish nobility.
Educated as an artist, she noted that the fibrous structure of tapestries strongly alludes to the sense of life itself – how human fate is woven and how experiences can be expressed. A third dimension in her work adds to the general modernist idea of the work surrounding its recipient to tear up the barrier between each other and influence our emotions on a deeper level.
Headless figures
Abakanowicz's work, which is not limited to tapestries but also takes the form of more "traditional" sculptures, even outdoor ones, usually takes the form of mimicked life – headless figures, animals, body parts. Even an environmental rock-like sculpture of irregular, round pieces constructed of various materials was titled "embryology" to evoke a sense of the artist's relation to the human body.
Her outdoor work is to be found in various public spaces in Poland and abroad, such as Grand Park in Chicago or Europos Park in Lithuania. She died in 2017 as an acclaimed artist, with numerous awards and titles gained in the art world in Poland and abroad.
Her current Tate Modern exhibition shows only a part of her oeuvre, as its majority is hard to grasp in one space. It's open to visitors until 21 May 2023.
Check out our article about Constantin Brâncuși.