Sometimes it takes just a tiny pebble to start an avalanche. Rarely is this metaphor closer to the truth than in the case of the Fiat 126p. The nostalgia for it is ubiquitous, as almost every Pole has memories of Maluch adventures. If not their own, then they've heard their parents' tales.
Maluch: nostalgia-mobilized society
However, you don't have to be a historian to see how this tiny, loud, uncomfortable 4-seater car mobilized Polish society. With the air-cooled, small engine in the back and virtually nonexistent carriage space in the front trunk, this tiny marvel unleashed a wave of creativity in socialist society, leading to an array of ingenious inventions designed to add space.
It also allowed Poles to go on vacations wherever a socialist passport allowed (like a Bulgarian beach resort). Hey! There's nothing like a 20-hour drive with your knees right below your chin while you're practically sitting on an engine that roars louder than helicopter blades.
Licensed by the Italian manufacturer in the early 1970s, it was produced from 1972 until September 2000. Over its impressive lifespan, over 4.5 million cars were produced. Even excluding the one million exported as payment for the license, that adds up to one Maluch per every 10 Polish citizens.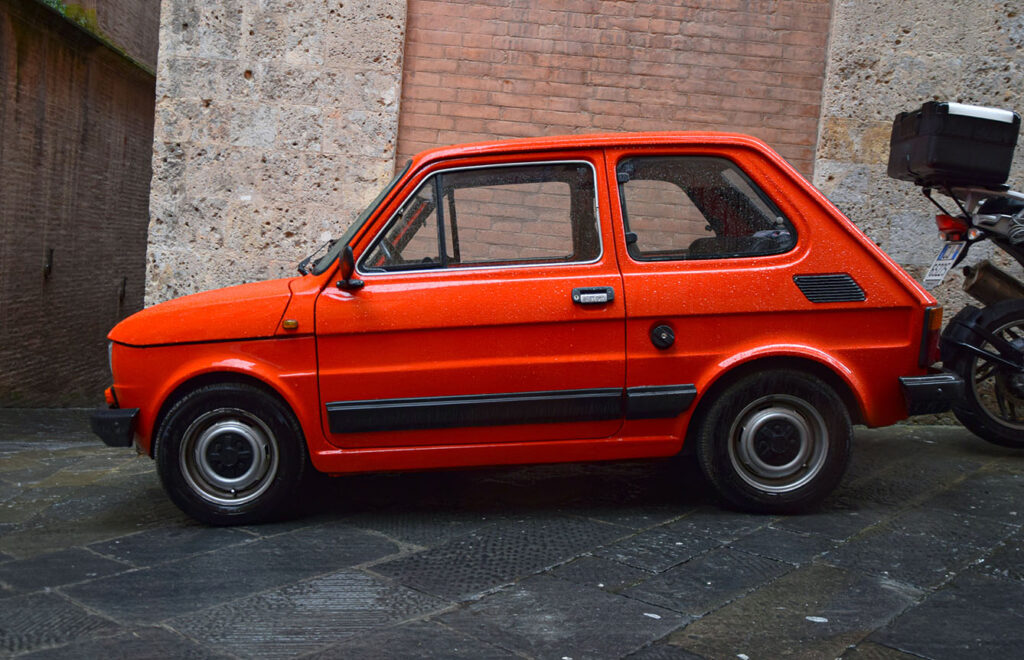 People appreciated the mobility a maluch allowed as well as its relative reliability. It was also affordable. The only obstacle to getting one was the long queue, which sometimes made Poles wait years for their new car to materialize. The fitting "Maluch" nickname became official just a few years before production stopped. Once it did, virtually every major media outlet was full of obituaries and commemoration reports.
Already fully entrenched in the good memories of entire generations of Poles, Maluch continues to steal hearts. One of them is Hollywood actor Tom Hanks, known for a taste in things forgotten and underappreciated. Hanks, a typewriter collector, also likes to photograph himself with cars that catch his attention.
So when Monika Jaskólska, a woman from Bielsko-Biała, one of the cities where Fiat 126p was produced, saw Hanks in a photo with the Polish "supercar," she decided to buy him one. Together with rally driver Rafał Sonik, they prepared a special, luxury version of the maluch for Hanks using money raised in a fundraiser, giving all leftover funds to the Bielsko-Biala's children's hospital. Hanks, obviously delighted with the present, doubled the donation.
After five years, in 2022, the car was again used as a fundraiser – Hanks sold it in an auction for a total of nearly USD 85,000 for the benefit of the Elizabeth Dole Foundation, which provides resources and support to American military caregivers.