With 171 citizens, Melnik is almost twenty times smaller than Bulgaria's biggest village. And very proud of it. "Small in size, but big in beauty and history. And, of course, we're also Bulgaria's capital of wine. I am proud to be in charge of Bulgaria's smallest town," Sasho Filippov, Mayor of Melnik, tells 3Seas Europe.
Today, some 2,500 villages in Bulgaria boast a population larger than that of Melnik, but historically, that has always been the case. In 1934, Bulgaria's first census revealed that some 552 people lived there. But the town's small population is not an indication of its place in Bulgarian history. On the contrary.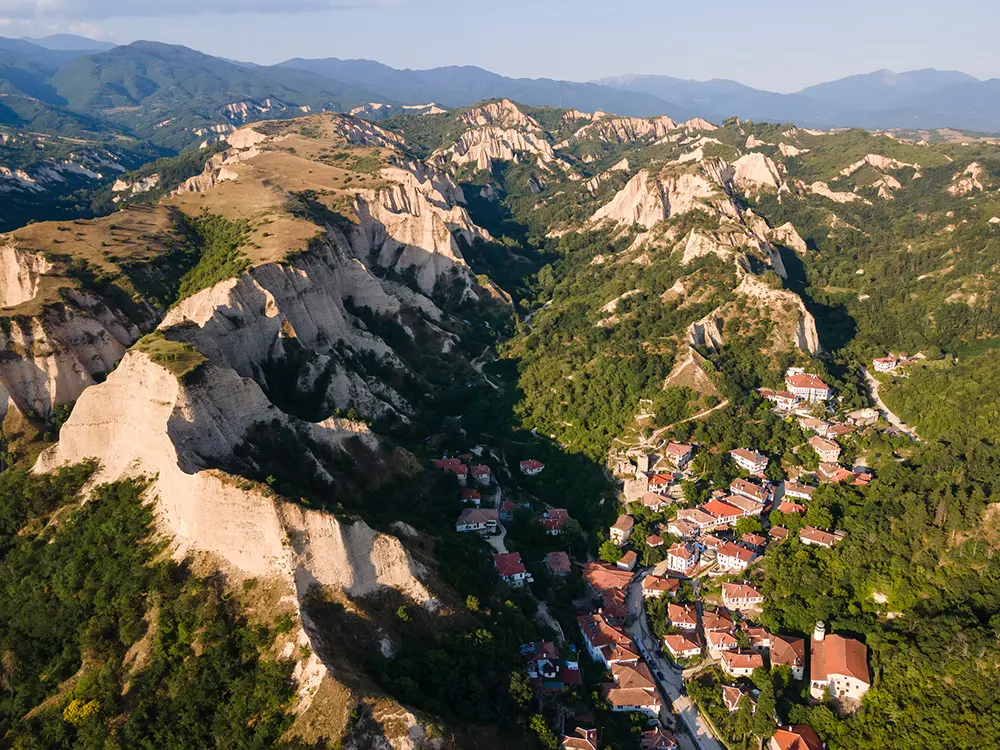 Tucked into the southern slopes of the Pirin Mountains in southwestern Bulgaria, Melnik is home to unique sand pyramids with somewhat bizarre shapes resembling mushrooms, cones, and needles and reaching up to 100 meters in height. These natural formations are not done deciding on their shape, and their appearance changes over time. Naturally, this is something visitors don't want to miss.
Melnik, the Greek border fortress
And then, there's the town's rich history. Located mere 30 kilometers from the Greek border, which explains its mild Mediterranean climate, the first written records of the Melnik's fortress date back to the beginning of the 11th century. The Thracian tribe of the Medes, from whom Spartacus, the gladiator who led the greatest revolt against Roman rule, descended, is believed to be the first settler in the area.
Later, Slavic tribes inhabited this land, calling it Melnik precisely because of the unique sand pyramids. The town's name comes from the old Slavic word "mel," meaning white clay or chalk. In 1215, the town of Melnik was officially founded.
It became the capital of an independent feudal principality, with the ruins of the ruler's fortress still being preserved near Melnik. Due to its location, the town, unlike most of Bulgaria, which received its independence in 1878, remained within the Ottoman Empire until 1912.
During the Bulgarian National Revival (1762-1878), Melnik was brimming with life, courtesy of its role as an important trade center. Local merchants sold their goods in Budapest, Vienna, Genoa, and Venice. Enjoying commercial success abroad, some residents made sure their houses reflected their esteemed position.
Blessed with incredible nature
The Kordopulov House in Melnik, owned back in the day by a prominent family of wine traders, is not only the largest house built during the National Revival period in Bulgaria but in all of the Balkans. With almost three centuries of history, the house, built on three levels, is a cultural monument of national importance.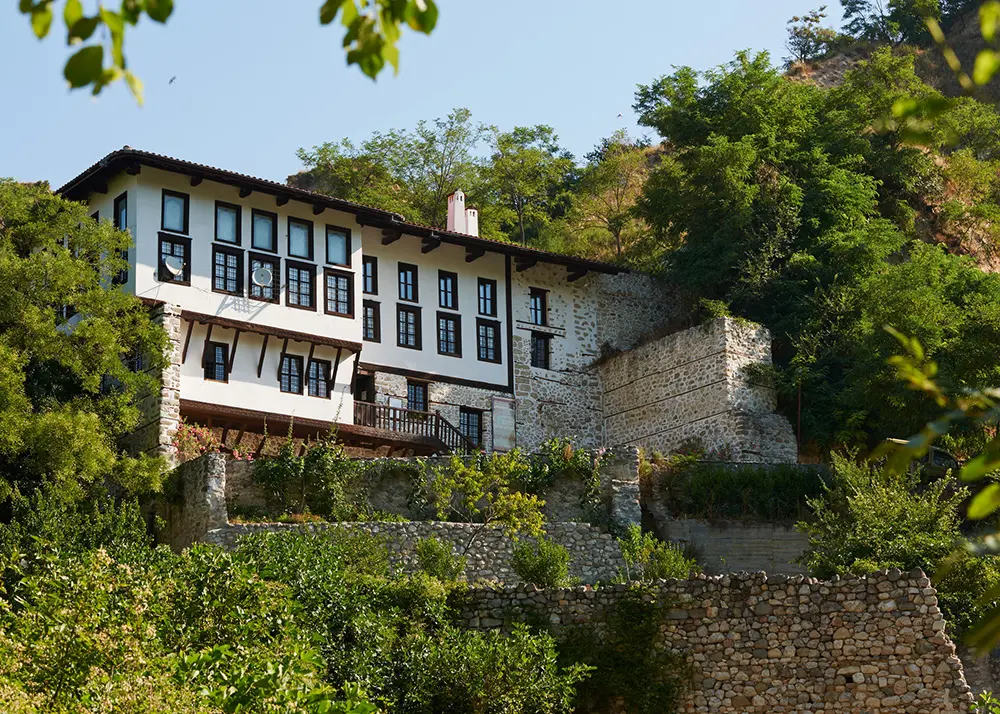 "I think Melnik is the best place to live," Mayor Sasho Filippov tells us. "God has blessed us with incredible nature. So much beauty everywhere. But unfortunately, we can't market it properly, like Greece, our neighbor to the south. There's good news, too. We might have lost our kindergarten due to a lack of children, but there's interest in us. Young people are seeking out investment opportunities here. I believe that with their help, we'll be able to showcase our little town much better."
Through the centuries, Melnik has been famous throughout Europe for its wine. The town's wine can be tasted in one of the traditional restaurants or in the local wine museum, which marks its tenth anniversary in 2023. Known for its red wines, Melnik boasts its own grape named, you've guessed it, Melnik. The rare, dark-hued grape, exclusively grown in the area, can produce robust wines, responding well to maturation in oak and often boasting notes of tobacco and leather.
Drink up; there's more where that came from.