The latest 2021 data released by the National Statistical Institute puts the number of villages in Bulgaria without a single inhabitant at 167. Most of those predominantly mountainous villages are in the districts of Gabrovo and Veliko Tarnovo in Central Bulgaria and Kardzhali and Smolyan in the country's south. Further on, a total of 1,173 villages, or 22.3% of the settlements in the country, have between 1 and 49 inhabitants.
Bulgaria's north-western region, around the city of Vidin, ranks among the poorest EU regions. It is also the area with the greatest depopulation and most unfavorable trends in terms of birth rate, mortality, and aging. Aleksandra Ravnachka, assistant professor at the National Institute of Geophysics, Geodesy, and Geography at the Bulgarian Academy of Sciences, stresses that the territorial scope of this process is expanding and shifting to other parts of the country.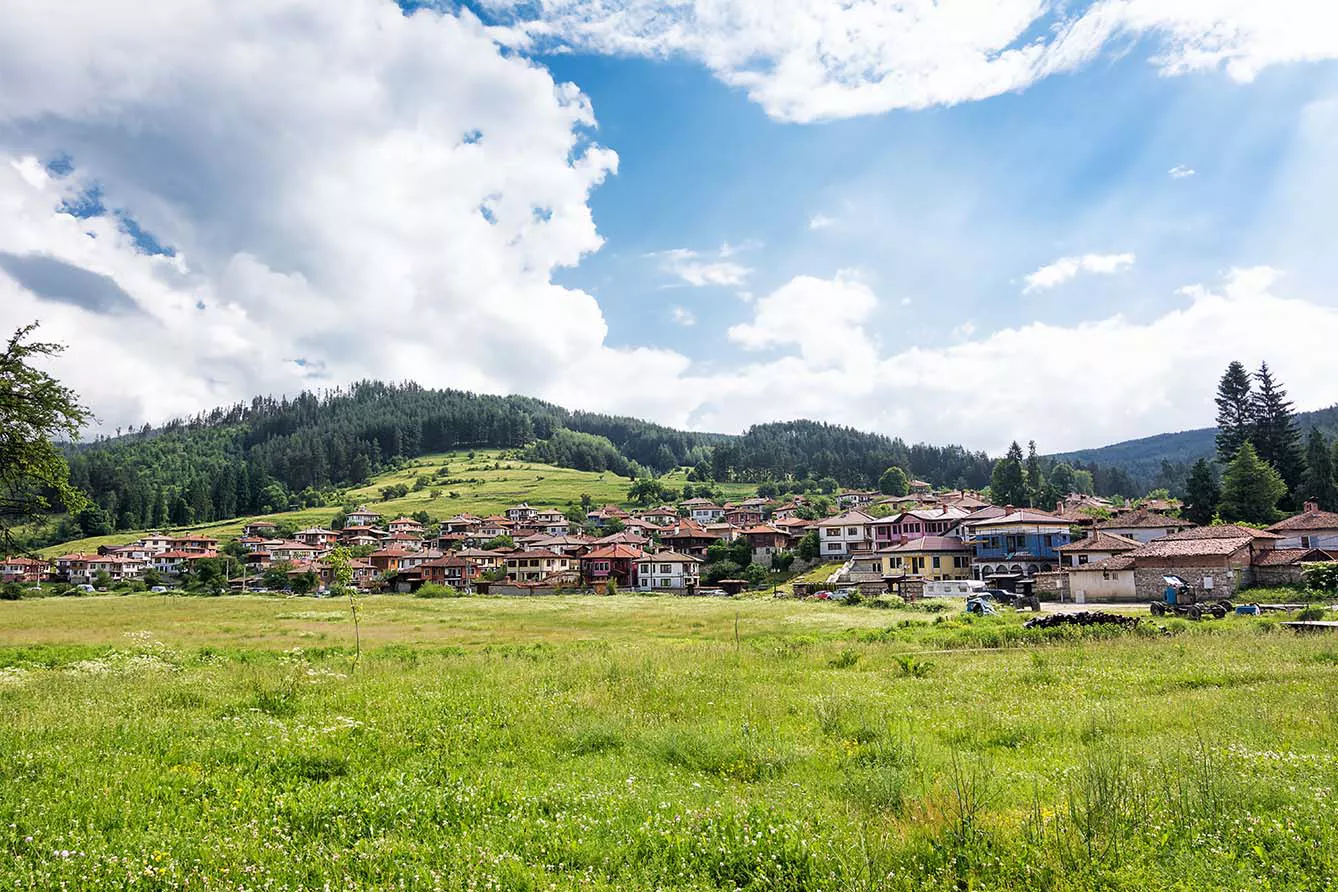 In the deserted settlements, if there are still traces of life, you might come upon a few pensioners still holding on to their houses amid the widespread abandonment around them. Valchek, a village in the Vidin region, has a population of twenty elderly people. In places like this, the mayors see themselves as social workers, simply trying to provide a meal to their fellow residents in need.
Could such otherwise picture-perfect villages be saved?
"The problem of deserted villages is extremely serious," says Ivan Ivanov, Bulgaria's former Minister of Agriculture, in a conversation with 3 Seas Europe. "We will allocate enough financial aid for the development of the agricultural sector. The idea is that young farmers will go to the countryside. The European Commission has developed certain mechanisms to support the agricultural sector in the wake of the war in Ukraine. These funds will reach anyone who wants to work to revive agricultural production."
The latest data puts the number of villages in Bulgaria without a single inhabitant at 167
Those looking to relocate and benefit from such financing have plenty of locations to choose from. In the 1980s, the picturesque villages of Strandzha Mountain in the far southeast of Bulgaria became part of a resettlement program. Pompously called the "Republic of Youth," the program was the socialist government's response to the area's depopulation problem. It was supposed to attract 4,000 specialists and workers who were to work in agriculture, industry, and infrastructure.
For those who stayed for more than ten years, the reward was supposed to be a financial bonus on top of the salary. This didn't work out as hoped, judging by the empty panel blocks left behind after the failure of the program.
Challenges and possibilities
"There are many reasons why the Bulgarian villages are suffering. The main reason is the lack of livelihood in small settlements, which does not allow people to live there, especially for those of working age," says Ivelina Slavkova, a sociologist at the Trend Research Centre. "There is good news, though. During the COVID-19 pandemic, people who could afford to move to a village to enjoy a quieter life did just that. There is some, albeit minimal, tendency to return to the villages."
However, city-dwellers moving to small villages are still looking for city perks such as good road infrastructure and proximity to a big city, which disqualifies many struggling settlements. "In the future, there will rather be an intensification of the trend, a return to small settlements. And this from people who are on higher incomes, looking for peace of mind as they are extremely stressed from their jobs," thinks Slavkova. "But we won't see that traditional village we've read about in books by Bulgarian writers. I don't think there will be a return to farming or more mainstream growing of produce."
A reason for hope for Bulgarian villages
The return of economic migrants, who left Bulgaria in the 1990s and early 2000s, is also giving villages hope for a revival, the same way many villages welcomed new residents from abroad – mainly the UK – following Bulgaria's accession to the EU in 2007. "At retirement age, more of them will return to their native places. We already see houses that have been fixed up, with roofs replaced. There will be a wave of return; I am convinced. We can expect this to happen in the coming years," believes Ivelina Slavkova.
The occasional return of long-lost residents aside, what other solutions can Bulgarian villages rely on for survival? Turns out not many. Bulgaria lacks a full-fledged policy to deal with the depopulation of small settlements, experts say. With basic services such as access to medical care and grocery shops often missing, a more dedicated approach is needed. Possible steps include:
Tax breaks.
A simplified application process for funding.
Giving smaller municipalities more administrative freedom from the big cities, especially on budgeting issues.
Organic farming and rural tourism development are also seen as a path leading to revitalization. Whatever the solution is, Bulgaria's forgotten villages are waiting.