"The Chronicles of Narnia" surely posed a challenge for its location scouts, thanks to its rich locations that varied wildly. Luckily, the Czechia-Polish border areas turned out to be an excellent solution for them. Now the area has also become a great escape for tourists wanting to follow in the films' footsteps – or just hoping for a great holiday in the mountains.
Errant Rocks: natural labyrinth
The name, the Table Mountains, may sound somewhat funny, perhaps similar to the name of Estonia's highest peak called Great Egg Peak. But for people living in the area, the sight of the rock formations that shoot vertically into the sky and end with a flat surface is nothing short of spectacular.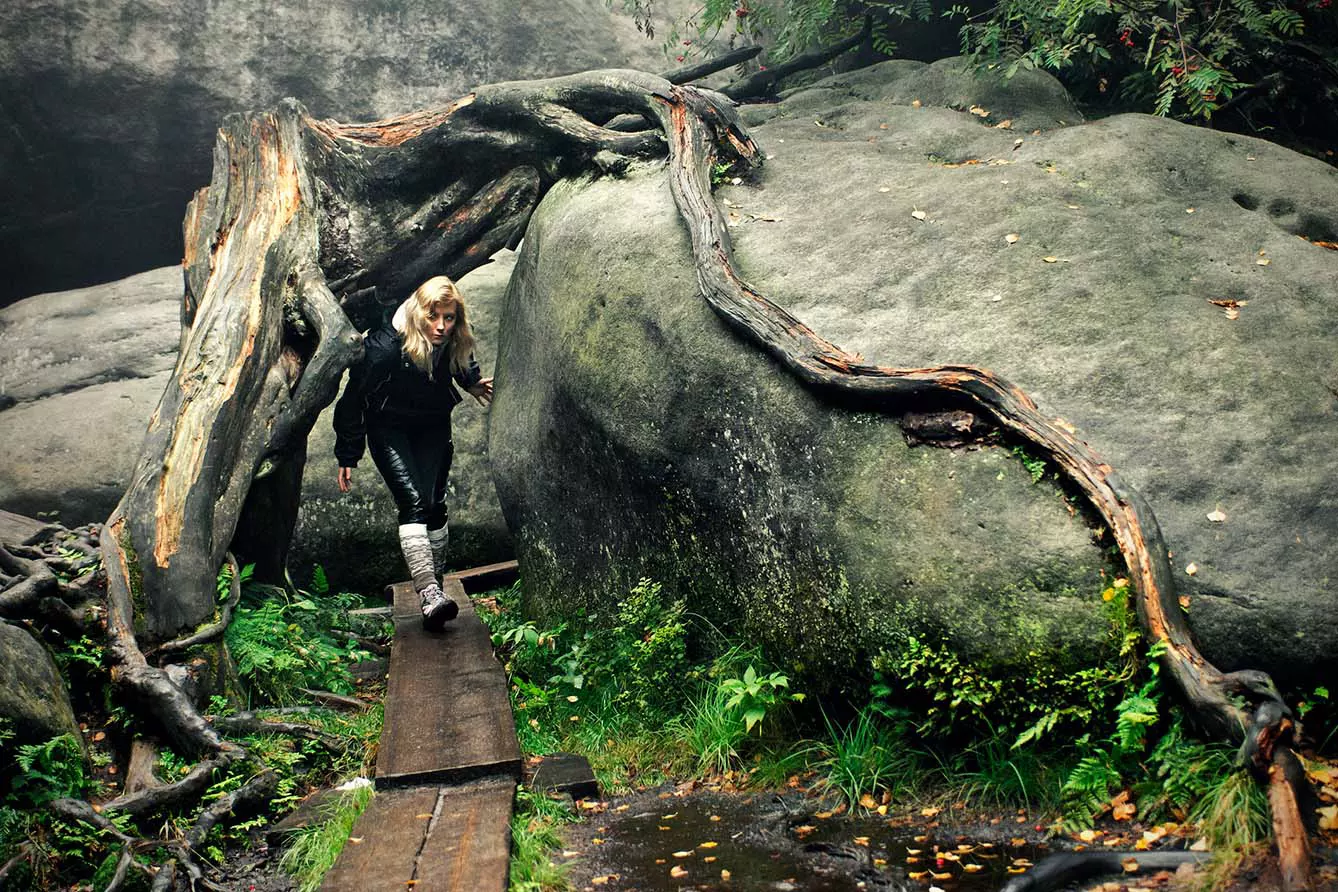 The highest peak of the Table Mountains chain is a place everyone should visit. Szczeliniec Wielki rises 919 meters above sea level and is famous for being an actual labyrinth. At first easy to enter, and it leads visitors through the maze of, at times, quite narrow paths and then rewards their efforts with a magnificent view that spreads above the forests. But hidden in those forests are smaller rock formations. The next one when it comes to its altitude is Skalniak Peak with the Errant Rocks (Błędne Skały) hidden in the vicinity of the heart of this flat mountain.
Hen's Foot in the Kitchen
Sometimes called 'the rock city' (or, more accurately, a rock labyrinth), it stands up to its name. You can wander among the rocks just like Narnia's Peter Pevensie, but thanks to a well-marked tourist trail of several hundred meters, you should avoid getting lost. You may want to stroll around different rocks exercising your imagination and trying to decide what they look like. However, if that's not your cup of tea, then no worries – they were given their names a long time ago. Be prepared to see a Rock Ship, Kitchen, and Hen's Foot.
The Stołowe Mountains were so well-suited to a fantasy movie that in the first part of the Narnia series, they were recreated in a New Zealand studio. It was only with the sequel, "The Chronicles of Narnia: Prince Caspian," that the crew had the budget to actually film in Poland. Just a few kilometers northwest, there's Kamieńczyk Gorge, which also featured in the film.
For a good base to visit all these places, head to the oldest mountain resorts in the area in the towns of Kudowa Zdrój or Szklarska Poręba. To get the most out of your time there, try visiting Śnieżka – the highest peak in the area, situated on the border with Czechia. The UFO-shaped observatory built on its tip gives a science-fiction feel to this fantasy landscape.