The latter was the choice of Mitja Okorn, born in 1981 in the Slovenian city of Kranj. Not satisfied with his skateboarding achievements, he started shooting amateur video clips. He soon realized that he felt much more comfortable behind the camera. Thus, he decided to become a film director.
In 2000, Okorn made his debut with the documentary "Not Sponsored," depicting the parkour achievements of his fellow skaters.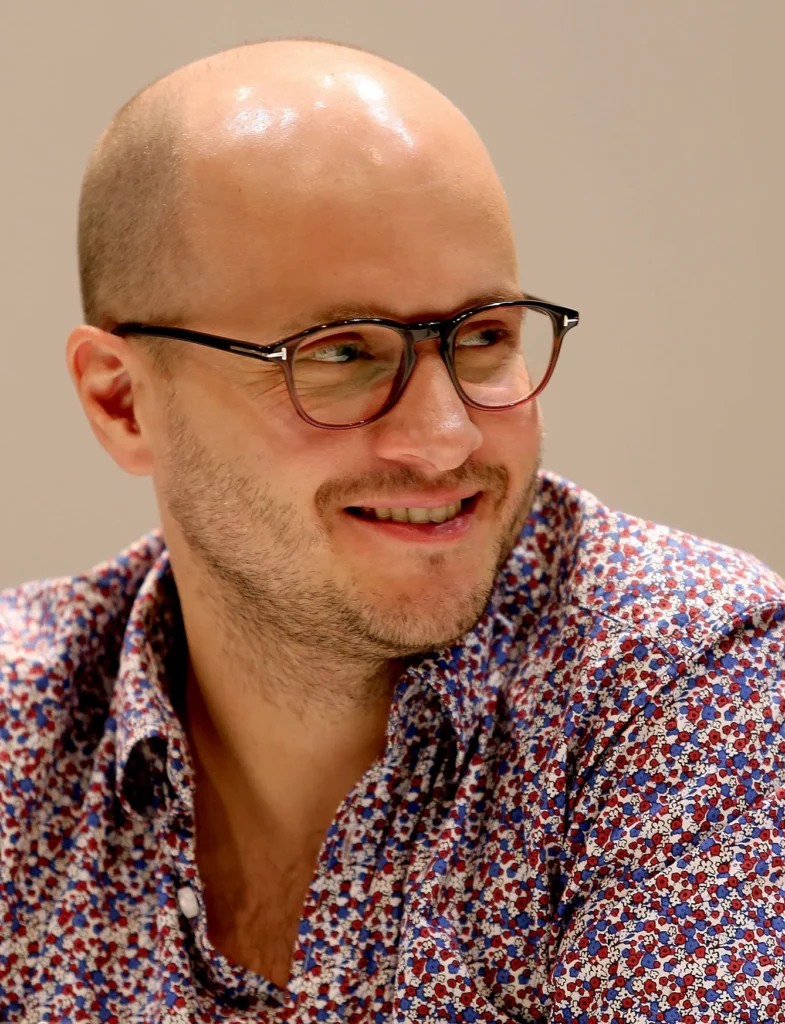 The following year, his first short film, "Be Flexible," a satire on "the cruel world of capitalism," following a man who arranges his temporary work office in a toilet – won an award at the Motovun festival in Croatia.
Three years later, his feature debut, "Here and There" ("Tu pa tam"), became a huge hit in Slovenia. The movie presents the adventures of four boys who borrow money from the local mafia and get into serious trouble. It gained wide distribution and was presented at many European film festivals.
However, the road to success was not easy. "Here and There" was made on a negligible budget, raised thanks to the help of the young filmmaker's family and Slovenian director Franci Slak, who – as Okorn says – was one of the few people who believed in him. The Slovenian Film Center rejected an application for funding. The author expressed his disappointment with this fact by crossing out the organization's logo at the beginning of the movie. This insult has never been forgiven in Slovenia – Mitja Okorn has become persona non grata in the local film industry.
So, he tried his luck elsewhere, independently and stubbornly visiting film festivals all over Europe and establishing contacts with producers. In the meantime, Mitja expanded his filming experience by making commercials and music videos for the largest European music labels, such as Sony BMG, Universal, and EMI. In 2006, he received the International Young Film Entrepreneur of the Year award from the British Council.
Mitja Okorn, the Polish director
The original style and creativity of the Slovenian director appealed to Polish television producer Justyna Pawlak. She offered Okorn cooperation in directing the series "39 and a Half." He took the chance, having actually no idea about Poland or the Polish film industry. Yet, this "experiment" turned out to be a bull's-eye for both parties. Almost 4 million people watched the first episode (in a country with a population of 38 million.)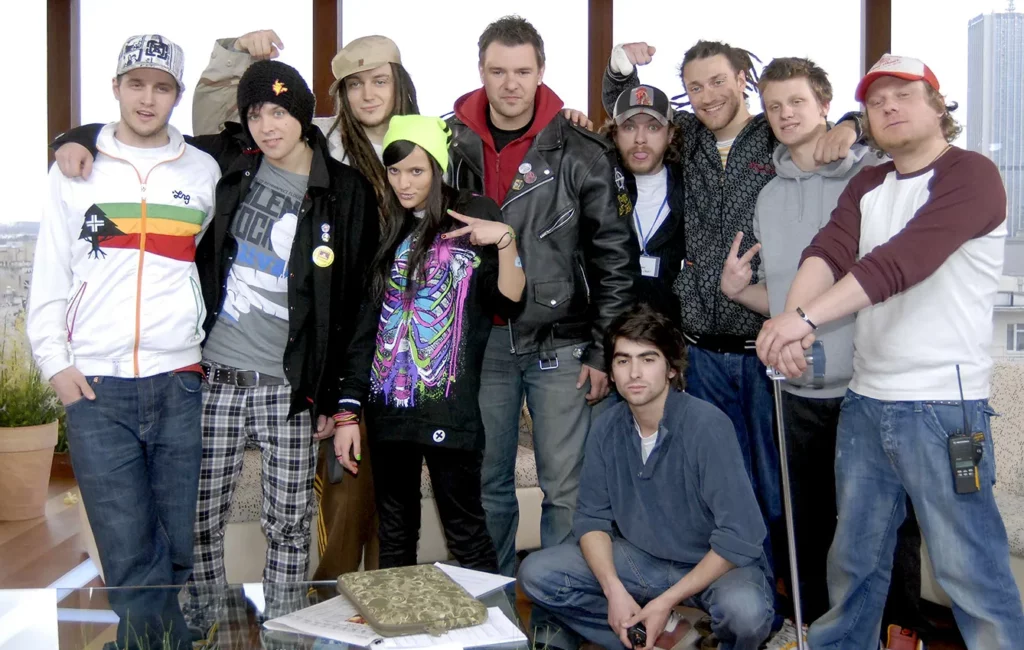 In the following years, Mitja Okorn directed further Polish productions. The film "Letters to Santa" was very successful, reaching a worldwide box office value of $27 million. In 2016 another romantic comedy directed by Okorn, "Planet Single," with its original sense of humor and a certain dose of craziness, won the hearts of viewers and the favor of critics.
Mitja got very involved in his work in Poland. In order to become even more authentic and effective, he began to learn the language very quickly. Okorn says that Tomasz Karolak – one of his favorite Polish actors – even taught him… how to swear in Polish.
Breaking patterns, mixing genres
The films created by the Slovenian director are said to have their own original genre, "dramedies" – a mix of drama and comedy. They are not based on simple joke schemes (like slipping on a banana peel) or banal gags. His films tell stories that are easy to relate to. They are both funny and moving, just like in life, where we sometimes laugh and sometimes cry.
I am Slovenian, but I consider myself a Polish director. Because here I was given a chance

Mitja Okorn
In 2020, Mitja Okorn made one of his greatest achievements – he directed the movie "Life in a Year" with well-known Hollywood stars (such as Jaden Smith, Cara Delevingne, and Cuba Gooding Jr.). The film was produced by Columbia Pictures together with Will Smith and Jady Pinkett Smith's Overbook Entertainment. A romantic drama follows a 17-year-old boy who finds out that his girlfriend is dying. He decides to enable her to live literally her entire life in the one year she has left.
As the artist says, he fulfilled his greatest dream: from an independent "garage" production to a prestigious Hollywood cinema. However, he does not intend to stop at this stage of his career. Making movies is like oxygen to him. He says: "I can't live without it."
The audience's reaction is like a drug
Mitja Okorn is actively engaged in a dialogue with his audience. He says viewers' reactions work on him like a drug. "When I made my first film – "Here and There" – I went to the cinema every day to see people's reaction and… thanked everyone who came to the screening." In some circles, Okorn is known as a workaholic and perfectionist. Allegedly, he can even become arrogant and choleric regarding work matters. Despite this, many film producers and actors in Poland seek cooperation with a director who is truly devoted to his passion and loves what he does.