Almost entirely decimated during World War II, Warsaw was dynamically rebuilt in the late forties and early fifties, turning the tragedy of its destruction into an opportunity to modernize. But one vast plot of land in the exact city center was left untouched until construction began in 1953. These days, anyone who has spent more than, say, an hour in Warsaw is familiar with this architectural addition: Pałac Kultury i Nauki (or, Palace of Culture and Science). It's a grim, Socialist-realist skyscraper named after its intended function as a center for culture and science.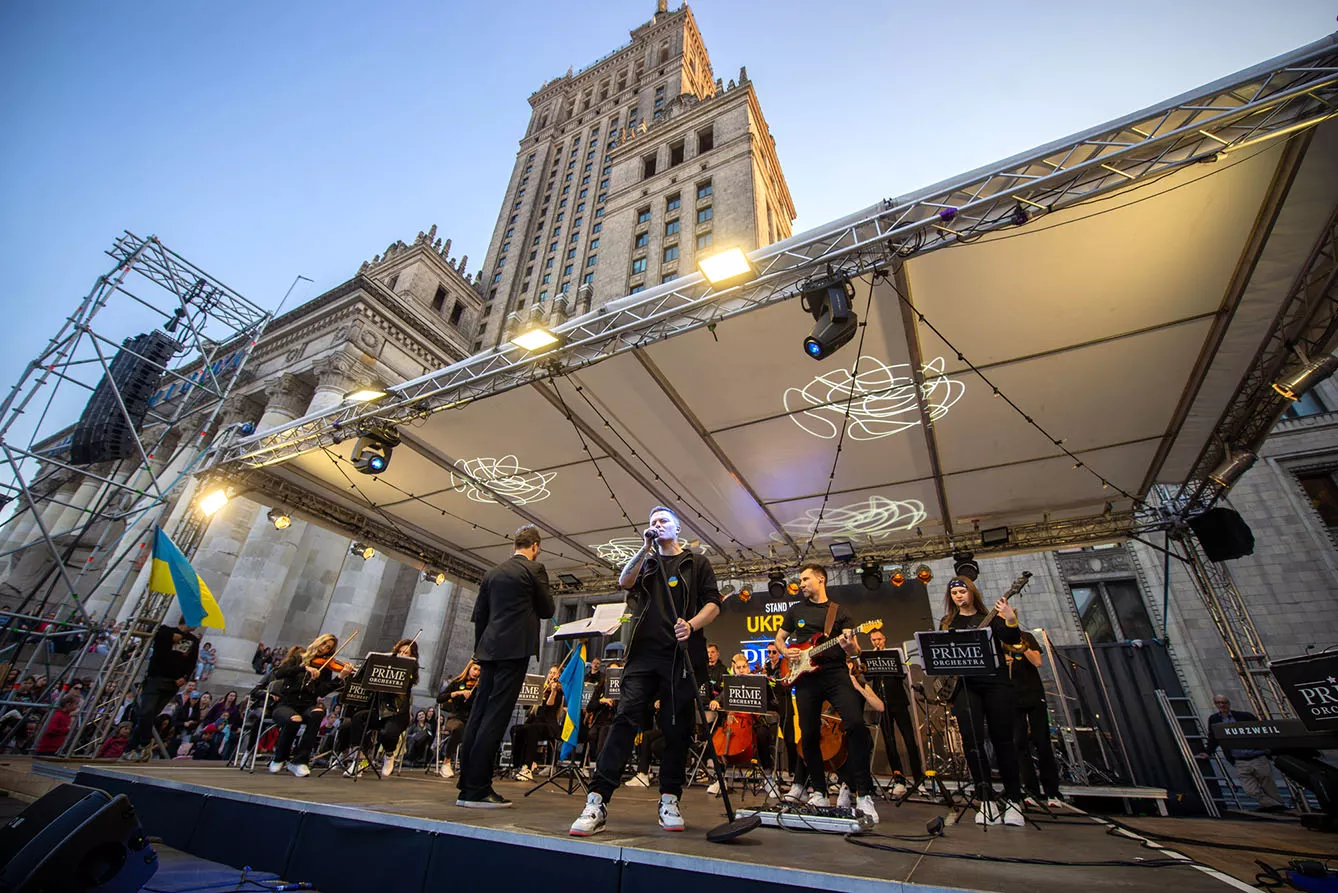 The Palace of Culture and Science: a Socialist icon
Occupying a space that, before the war, was a three-by-three section of city blocks, this 42-story public building now houses numerous theaters, a cinema, at least two museums, and a Congress Hall able to host an event for thousands of people. Add to that a youth activity center with an Olympic-sized swimming pool and professional workshops for hobbyists such as sailors or model-makers.
To that, it still lives its vibrant life, with Bar Studio (in the part occupied by Studio Theater), cozy restaurant Kulturalna and Kinoteka multiplex cinema popular among young people.
Then there's a luxury atomic bunker for communist leaders, Poland's highest public viewing terrace, and numerous other features, sometimes non-existent subjects to rumors and urban legends. With all this functional program already designed before building, the Palace of Culture and Science was built as a monument to the reformatory power of Socialism in the Eastern Bloc.
Its architectural style, dubbed Socialist-realism, was supposed to be "National in form, Socialist in content," with statues of workers, farmers, and national artists against the background of a limestone façade with architectural detailing nodding to the Polish Renaissance icons of Cracow.
A complicated history
One particular plate commemorated Joseph Stalin himself as the honorary patron of the building in its early history. In fact, the original name was the Joseph Stalin Palace of Culture and Science, later shortened in the wake of destalinization. However, the area around the building is still called Cavalcade Square (Plac Defilad) to highlight its function of militaristic theatre and Worker's Day commemorations under Socialism.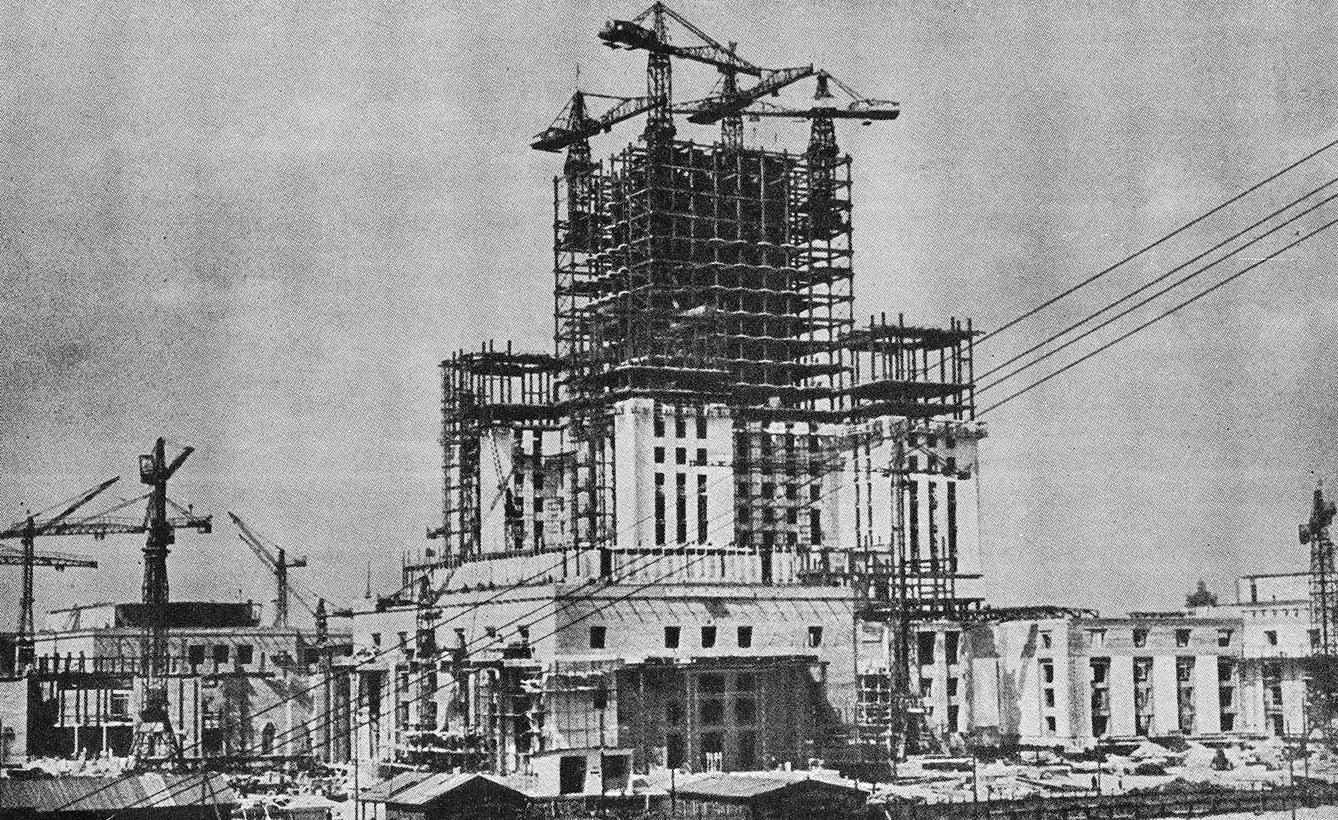 From this brief description, one can see the complicated relationship between Varsovians and the main feature of their city.
The troubled symbol of brotherhood
Stained by smog and regarded as a symbol of "brotherhood with Soviet nation" (which co-sponsored the building), its potential demolition has long been a topic of debate. But Kinoteka cinema, The Dramatic and Studio Theaters, "The Cultural" Restaurant, and Bar Studio are popular and appreciated city spots for people around town.
So, is the Palace of Culture and Science controversial? As it turns out, not so much. Although demands for the demolition of the building resurface in public discussion every few years, a recent poll found that only ten percent of Varsovians endorsed the idea.
Out of the one thousand Poles polled from across the country, a whopping 77% were "strongly against" or "against" the demolition of this Socialist monument. More telling is that even conservative voters, usually the loudest in proposing the destruction of Communist artifacts, were united against the plan, with only 12% supporting the idea.
Furthermore, as the poll shows, Poles stand in defense of the Palace of Culture and Science even though "it was built on Joseph Stalin's orders." Apparently, Communist symbols may be bad, but a decent theater, cinema, and a good bar make up for the building's grim origins.
If you like our article on Pałac Kultury i Nauki, make sure to read as well about the heaviest building in the world – built as Ceausescu palace in Bucharest. Or maybe the largest mural in Romania that forced its creator to flee the country. Because Central Europe is full of modernist pearls. To stay tuned for more, make sure to subscribe to our newsletter!