Salt has always been highly valued. For example, Roman legionaries used to receive some little bags of it as part of their pay (hence the name salarium argentumor – "salt money"). During the great geographical discoveries, salt helped preserve food for long trips and was traded for other goods.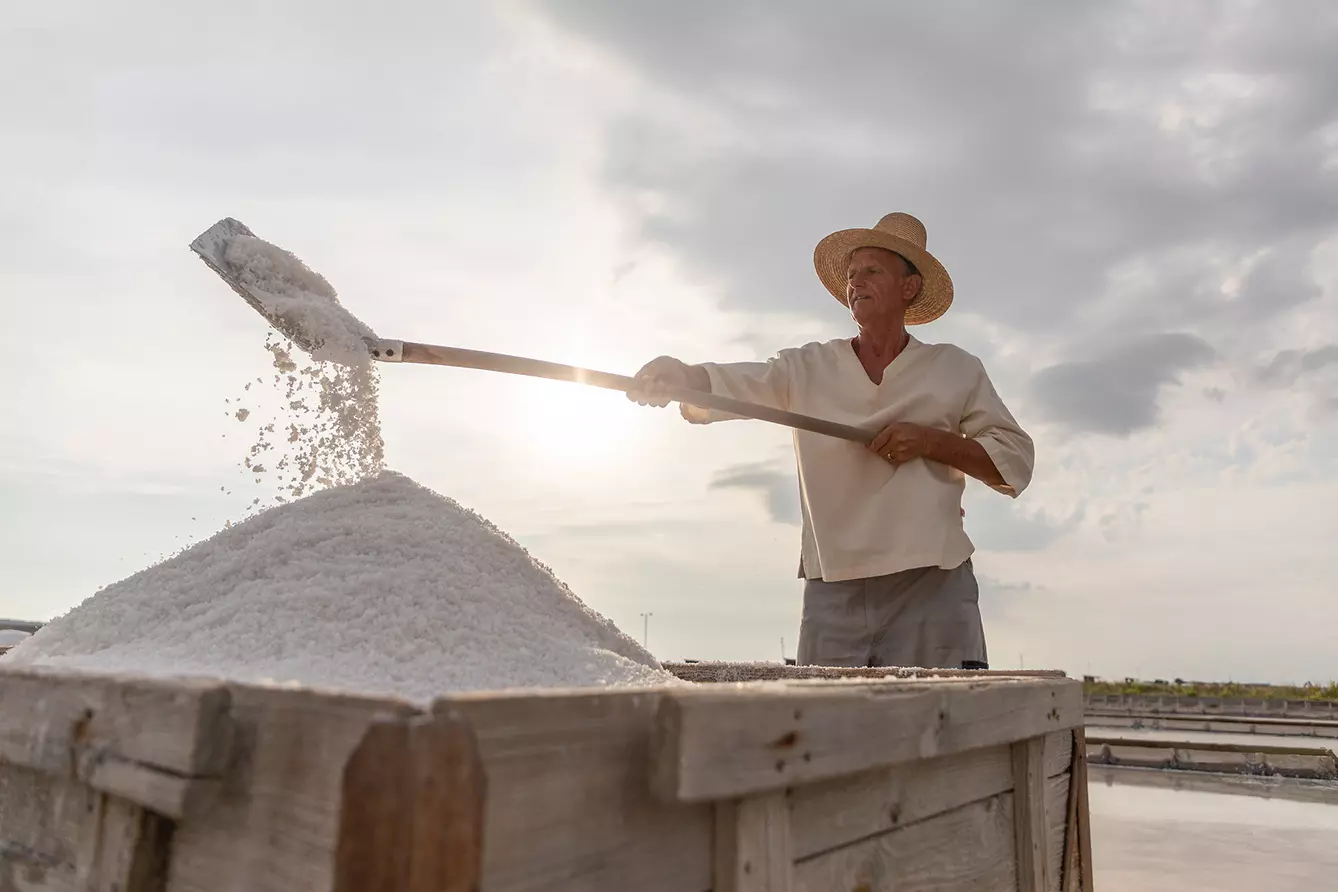 The salt-making tradition in Slovenia goes back around 700 years. Here, salt is not only considered a spice. It's a luxury treasure of pure origin and with plenty of purposes. Even today, the nearby Strunjan and Sečovelje salt pans remain active. The latter still cultivates traditional extraction methods, producing some 2,500 to 3,000 tons of salt a year.
The site is open for tourists, who can take a walk or a bike ride along the salt pans, beholding the stunning protected ecosystem of the Sečovlje Salina Nature Park, which – as the biggest wetland on the coastline, is a habitat for many endemic plants and birds.
Piran: a salty town
Piran counts as one of the most beautiful places on the Adriatic coast. Though in Slovenia, it has the charming spirit of classic Italian landscapes, with its romantic narrow streets surrounded by colorful buildings with cute decorations and shutters, refreshing breeze, and a stunning sea view.
But it's not the architecture that makes it the most distinctive symbol of the town. It's the "white gold" – Piranska sol, ungrounded and unrefined. The salt crystallizes on a bio-sediment base of the salt fields, acting as natural filters called petola. It is composed of minerals and microorganisms, giving the product its distinctive features.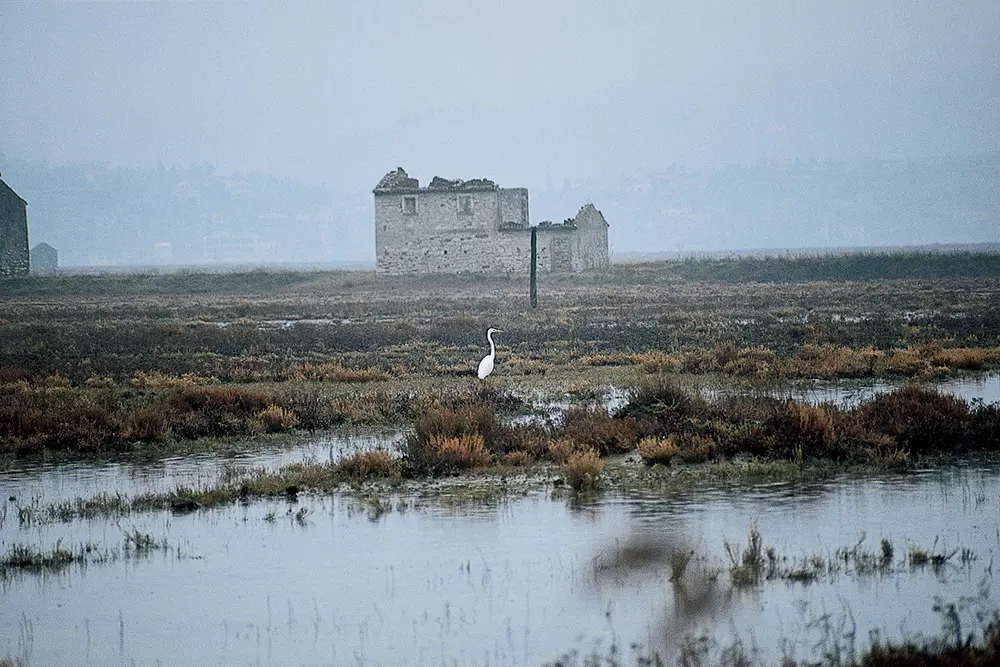 Salt of the sea – fleur de sel
Slovenian salt is renowned for its unique white color. It is of exceptional quality, rich in minerals, and pollution free. It's being used not only in the kitchen but also in the wellness industry and pharmacy. In every souvenir shop, one can buy bath additives, essential oils, massage oils, peelings, and beauty masks based on salt. Local salt houses and spas offer relaxing treatments with salt pan mud or brine, reviving the respiratory system and skin.
The so-called fleur de sel (solni cvet) is the most special culinary salt product. The "salt flower" is produced according to traditional recipes, gaining its extraordinarily fine taste and smell. Gourmet chefs of local Istrian cuisine appreciate it as allegedly the best sea salt in the world. They even add it to the… chocolate!
The original Piran salt products are marked with the European PDO certificate (protected designation of origin).