While nations much larger than Slovenia dream of their own Michelin Red Guide, the most many receive are one or two one-starred restaurants and a mention in the "Main Cities of Europe" version of the Michelin Guide. In contrast, Slovenian gastronomy is already on another level, having merited its very own Michelin Slovenia Guide in 2020 and 2021 with a two-star restaurant and no less than six with one star.
The most acclaimed of these, Kobarid's Hiša Franko, was even featured in the widely acclaimed Netflix documentary series "Chef's Table." Not to mention that it currently resides at number 21 on The World's 50 Best Restaurants list, one of the most authoritative rankings of gastronomic excellence in the world, where it has maintained a presence since 2017.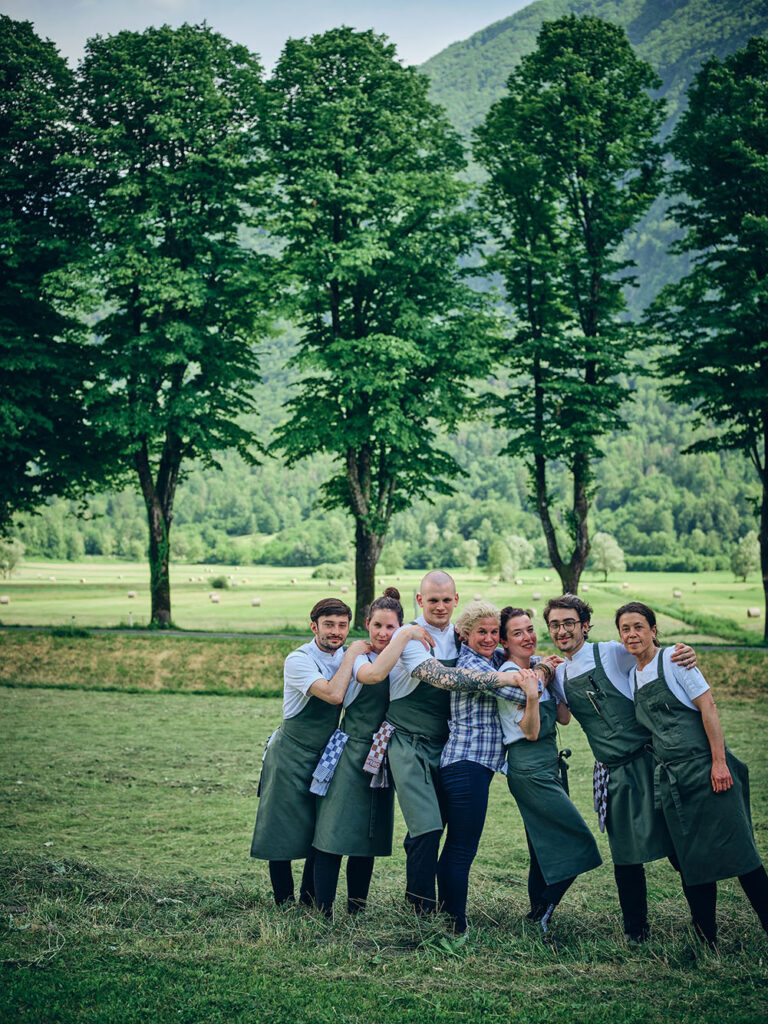 Hiša Franko: culinary diplomacy
Hiša Franko, led by female chef-restaurateur Ana Roš, is a small and cozy restaurant in Kobarid, a small town in the Soča Valley near the Italian border, with creative dishes based on local produce. Franko was trained in international diplomacy and had every intention of becoming a diplomat; however, the type of diplomacy she ended up practicing turned out to take a different form: excellent PR for her country through her extraordinary culinary skills.
As she and other chefs underline, even an ambitious and skilled chef can source their ingredients from the amazingly diverse ecosystems of Slovenia, from the Adriatic Sea to the plains to the mountain regions. And with the mountain tradition of animal herding and cheesemaking, Slovenia is also ready to provide chefs with an abundance of their favorite ingredients.
Michelin stars for Slovenia gastronomy are awarded in September. In 2021, apart from two stars for Roš, there were six restaurants with one star. These were Vila Podvin (Mošnje), Hiša Denk (Zgornja Kungota), Atelje (Ljubljana), Pri Lojzetu (Vipava) and Dam (Nova Gorica), with Gostišče Grič, which joined the team only in 2021.
Michelin Star restaurants in Slovenia
Slovenia is truly a shining star when it comes to Central and Eastern European food and cuisine. Besides the Slovenian restaurants that have been awarded stars, Michelin also makes a notable mention of 53 more restaurants in Slovenia that are worth our attention. To further drive home the point that Slovenia is heaven for foodies, the editors at the other venerable guide, Gault et Millau, have also given Slovenia its own special edition, which features over 150 restaurants.
As one can easily see, out of six restaurants awarded the highest recognition, only one is in the country's capital Ljubljana, the country's largest city with around 280,000 people. With that in mind, one must remember to always stay on the lookout for gems hidden in the countryside.