If you are ambitious and want to try your hand at mountaineering, your first achievement could be the Crown of the Baltics. While the highest peak in the region, Estonia's Suur Munamägi, only reaches 318 meters above sea level, it is just enough to make your new mountain-climber title official, as it breaks the unofficial 300-meter standard of what technically constitutes a mountain.
Suur Munamägi: The Big Egg Mountain
Lying in the Haanja highland area in southern Estonia, the tallest of these hills bears a strange name. It doesn't sport a grande moniker like the 'Roof of the World' (aka Mount Everest), nor is it compared to a sleeping mythical figure like Poland's Great Giewont Peak or Germany's Lorelei. Rather this one translates as… Big Egg Mountain.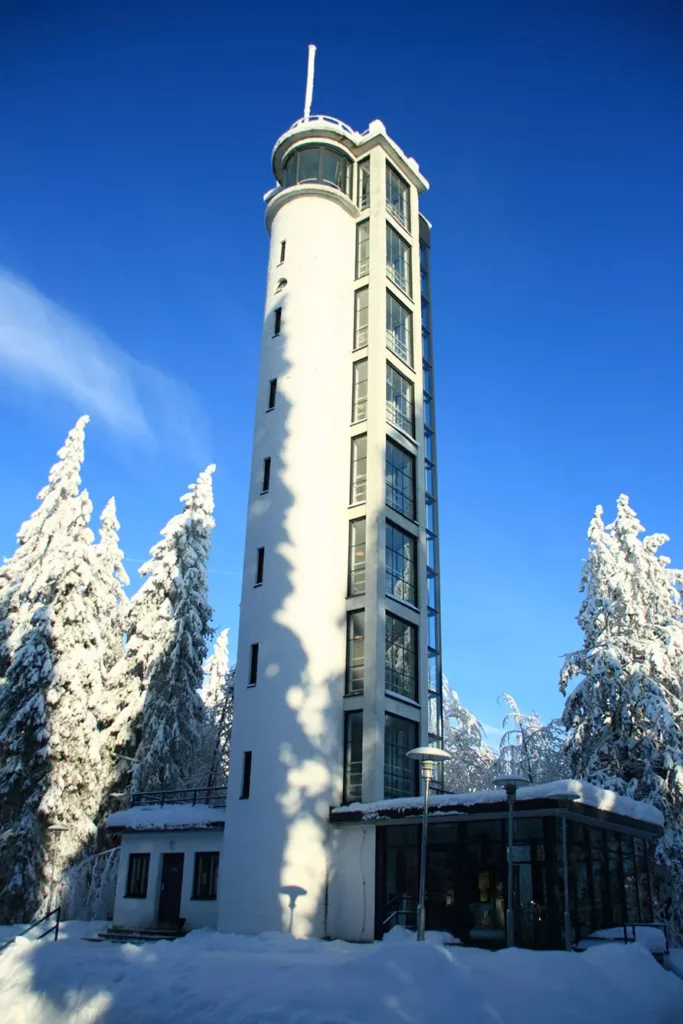 One has to admit, though, that Estonians see the humor in the general flatness of their landscape. Their national epic poem, Kalevipoeg, published in 1861, describes the origin of the mountain. The eponymous Kalevipoeg got tired on his way thru Haanja and looked for a place to rest.
He found a spot on the ground scraping some dirt to form a pillow, which is how Suur Munamägi was formed. However, it was a fitful night of sleep, with the hero tossing and turning, and ultimately forming a lake called now Vaskna. Then, when he got up, his first two steps formed Tuuli and Tuhkri Lakes.
Suur Munamägi still is the highest point around and gives a wonderful – and sometimes useful – view of the country. From the early 19th century, it has been home to multiple observational towers (the earliest one was even torn down as it confused the Baltic ships). It was also home to one tower in the Struve Geodetic Arc. The current tower, renovated in the 2000s, is around 30 meters tall and has a breathtaking view of up to 70-kilometers away.
Suur Munamägi vs. Gaiziņkalns
But there is one challenger to the status of highest peak around. It's Latvia's Gaiziņkalns, which at 312 meters high, is a mere six meters shorter than Suur Munamägi. The 'challenge' started with the construction works on the Gaiziņkalns tower in the early 2000s. Put on hold two years later and restarted in 2007, this 45-meter-high watchtower allowed Latvia to surpass Estonia's highest point.
Unfortunately, the tower was never actually finished and posed a threat to climbers, so it was demolished a few years later. Now only a spot and a miniature model are souvenirs of the time when Latvia was able to claim the highest point in the Baltic countries.