When you think of vineyards and wine culture, the images that come to mind might involve rolling hills in Tuscany or sun-drenched fields in France. Whatever the picture, for most people, it's probably not a scene set in Poland. However, here's a not-widely-known fact for you: winemaking in Poland was a thriving practice for centuries. And it's coming back!
Polish wine on the rise
Benedictine monks started making wine in Poland as far back as the 12th century, and it spread wildly as a popular practice with wealthy landowners. Some say that if it had continued uninterrupted until today, it would rival that of Italy, Spain, and France. Alas, starting in the 17th century, a fateful combination of colder weather, insects, and ruinous wars, followed by communist rule, all conspired to slowly end the tradition.
Today, Polish winemaking is in the midst of a renaissance. It started with a few eccentric hobbyists in the early 1980s and steadily grew. Then in 2009, it became legal to sell homemade wine, which caused an explosion of interest from wine-lovers across the country wanting to try their hand at a vineyard of their own.
Early results were unconvincing. "At the beginning… most makers were self-taught, getting their knowledge from books or the internet and producing wine by trial and error," writes wine journalist Maciej Nowicki in the 2021 guidebook, Polish Wines (Polskie Wina). That led to vintages that varied wildly, plus a high price tag that most weren't willing to pay.
Winemaking in Poland: no regulations, just fun
That's all changed. Skills sharpened through years of experience, training, and courses have led to more consistent and efficient methods. In addition, warmer temperatures today are opening the doors to a wider variety of grapes. Combine that with the added benefit that Poland does not have appellate regulations for winemaking, and the result is that Polish vintners have free rein to experiment – both with grape varieties and the fermentation process.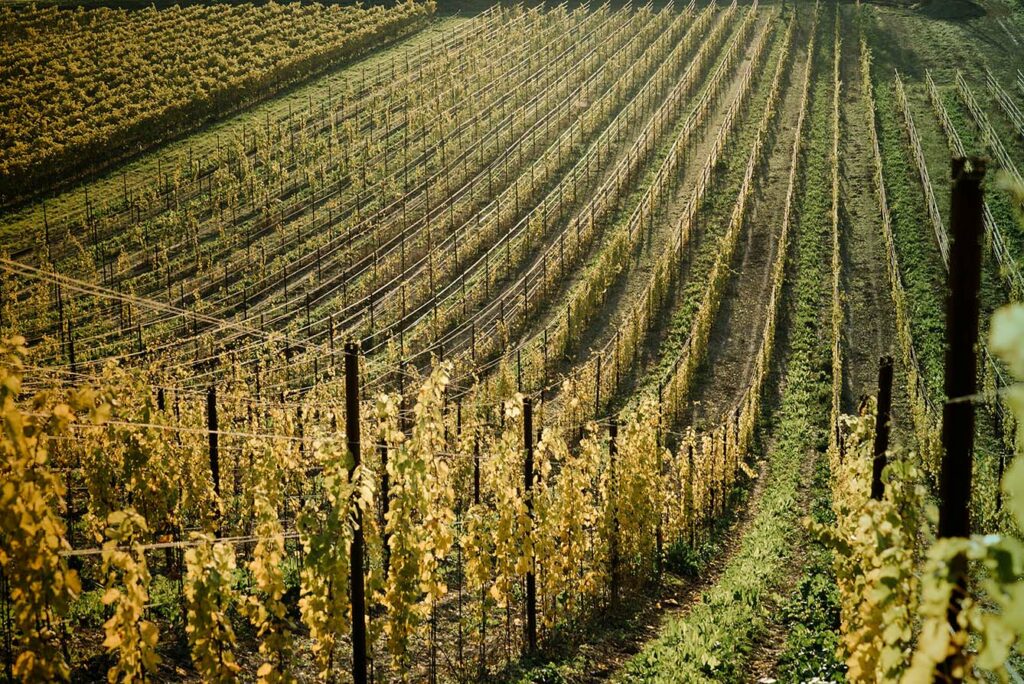 For a natural effervescence, some Polish wine producers are shunning the classic (Champagne) technique and embracing Pét-Nat, a less labor-intensive ancient method, resulting in crisp, lightly sparkling wines that will have you imagining yourself at a beachside café. Orange (or amber) wines, i.e. white varieties fermented with the skin and seeds, abound in the Polish market. Bold, dry, and savory, these orange wines hold up perfectly to strong flavors, like curry – or meat and pickles. Did someone say Beef Tartare?
Warmer weather also means that varieties like Chardonnay, Pinot Noir, Riesling, and even Cabernet Sauvignon, and Merlot are thriving. To benefit, Polish winemaker Kamil Barczentewicz's vineyard uses concrete "eggs" for its Pinot Blanc and Chardonnay, a technique that imparts no extra flavor to the wine, letting the complexities of the grapes shine. Noted Polish wine importer and connoisseur Robert Mielżyński's team says of the small vintage of the Barczentewicz 2019 Pinot Blanc, "The 2066 bottles produced are definitely not enough. We want more!"
This sentiment is becoming more commonly echoed throughout the world of wine lovers. With more wineries opening their doors to tourists every day, perhaps that next wine tasting trip needs to have a bold, new destination… Poland.