Tokaj: The First Official Wine Region in Europe
Take the road less traveled on your wine discovery tours, and you may find the oldest official controlled wine region in the world. It's not necessarily where you might expect it – like in France or Italy. This region actually lies in Hungary (and, in a small part, Slovakia). It's known as the Tokaj wine region.
The finest wine region
Tokaj wines (sometimes called Tokay in English) tend to be on the sweeter side, but you can't blame them: that much sun and such idyllic conditions could make anyone sweet from head to toe. With 27 villages and towns, Tokaj in northeast Hungary is picturesquely nestled in the shadow of the Tokaj Mountains, formed by an extinct volcano. This adds to the unique microclimate and enriches the soil, creating the perfect wine-growing conditions.
It's no wonder then that the first proof of vines growing in the region – a fossilized leaf print found in 1867 – dates back nearly 13 million years. Before years were counted in four digits, Hungarian tribes already knew techniques for producing wine and putting these vines to good use. Later the mighty oaks from around contributed to the perfection of local wines. Tokaj became known not only for the grape quality but for how the wine was matured in oak casks.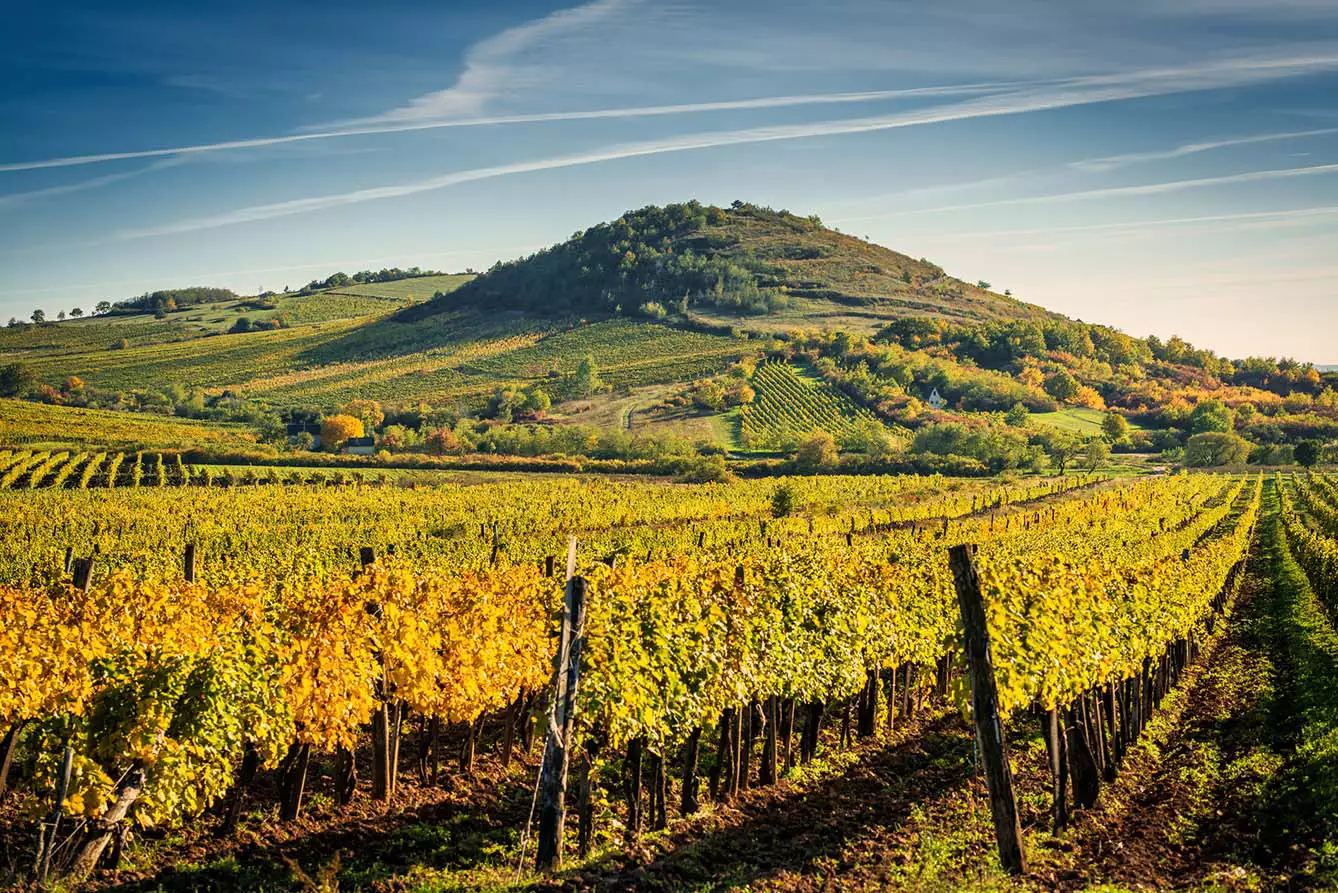 Tokaj – the "king of wines, wine of kings"
To get the most from the maturation process, Hungarians would carve cellars into the volcanic rock, which stretch nowadays for kilometers under all the villages. In the 16th and 17th centuries, winemaking flourished, and Tokaj – crowned in the famous words of France's Louis XV "king of wines, wine of kings," was known all around Europe. Not only was it known and appreciated in France, but also was one of the most important export goods to the Commonwealth of Poland and Lithuania.
As a treasure worth protecting, the viticulture and winemaking processes were officially recognized in 1613 and further protected in 1641. It took just another few decades to create the world's first wine classification, with three classes of wines. In 1737 the process was completed when King Charles IV of Hungary created a demarcated wine region. Back then it was 22 villages that could – under described circumstances – use the word "Tokaj" on their labels. The new law introduced licenses for wine growing.
The Tokaj region has also received another notable award – a spot on the UNESCO World Heritage site for cultural landscape. It goes without saying that it is a must-see kind of place. While you're there, give the actual "king of wines" a try – the Aszú variety. However, wines made from the Furmint or Hárslevelű grape varieties also shouldn't be missed.