The Copernicus Science Center was built in stages in Warsaw, right on the left bank of the Vistula River. The first exhibitions were made available to the public in 2010. This is the first place in Poland where you can stand eye to eye with pure science, looking at it directly, face to face. Of course, many museums had previously created exhibitions characterized by a certain degree of interactivity by providing the visitor with the opportunity to set into motion processes illustrating a given scientific issue. These were single stations. However, the Copernicus Science Center took interactive to a totally different level, providing the visitors with an entire hall dedicated to hands-on experimentation!

Is it still a museum?
Interestingly, it took several years after the creation of the Copernicus Science Center before we in Poland got used to and stopped calling such institutions museums. Somehow it became so accepted and self-important that places, where you could see something scientific and technical, are commonly called museums. However, the Copernicus Science Center is not one of them. You won't find showcases here, separating railings, even the guides got themselves hidden somewhere. Here everything smells of modernity, and finding a placard that says, "please do not touch the exhibits" is nearly impossible. So, if it isn't a museum, then what is this?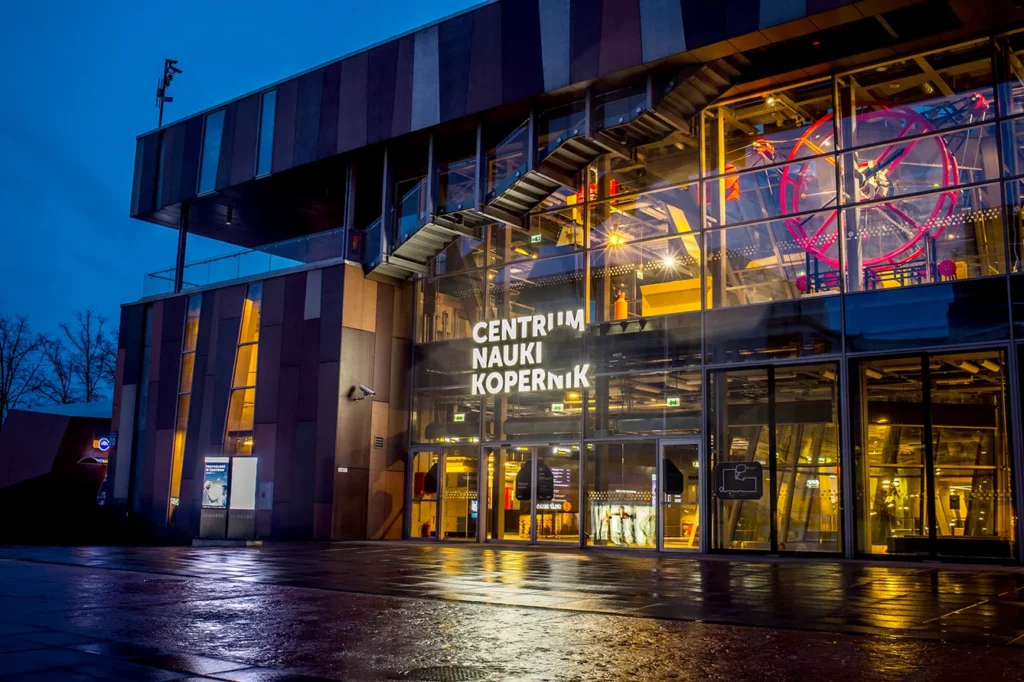 Explore. Think. Act.
In keeping with this proud motto, the Copernicus Science Center is a place where everyone is supposed to feel like an explorer and discoverer, with no one imposing what to do or how to do it. And there is no shortage of opportunities to conduct your own experiments. Here it is expected that visitors will thoroughly examine, view, consider, and test everything.
The Experimentation Zone occupies the central place of Copernicus. It is located in a large, open space on the second floor. It is here where visitors can lean in and take a scientific look at nature with all its phenomena, as well as explore human perception of the world. More than 200 experimental stations await future scientists. They include, among other things, questions of how the world affects the human senses, color perception, susceptibility to illusion, and issues of wave flow, electricity, and the properties of unusual materials.
In addition, the experimentation stations complement each other. As the Center reports on its website: "Each exhibit provides new stimuli and, at the same time, knowledge that can be referred to at the next station. Groups of exhibits present a given phenomenon from multiple sides, which promotes better memory and understanding of complex processes. For example, seeing the analogy between different types of waves – water waves, sound waves, light waves, or Mexican wave – is not easy. Only repeated experiments make it possible to observe its different forms and types and understand the phenomenon holistically. This is how you will comprehensively learn about magnetic phenomena, as well as the other thematic groups of the exhibition."
In a break from experiments, permanent exhibitions await visitors, such as the High Voltage Theater, where electricity plays the main part in amazing shows, and the Robotic Theater, where advanced robots impersonate actors. You can also visit an exhibition called "The Future is Today. It consists of 3 parts devoted to all aspects of the future: Artificial Intelligence, the Earth's ecosystem, and how humans will adapt to changes.
The Copernicus Science Center is a must-see on the map of Warsaw. Especially since getting to it is fabulously easy – just get off at the subway station… "Copernicus Science Center." Welcome to the world of science!