On second thought – it may just be the former. How do we know? Well, this year, the voting that has annually taken place online since 2009 elicited almost 700 thousand votes. And of all of them, over 140 thousand favored the Polish capital of Warsaw. The last number almost equals the increase in votes overall compared to the previous year.
One more interesting statistic about the results: over half of the 140 thousand votes for Warsaw were made from computers outside of Europe – with Americans and Australians among the leaders of Warsaw's supporters. Other Warsaw-loving people voted from Ireland, Austria, and England.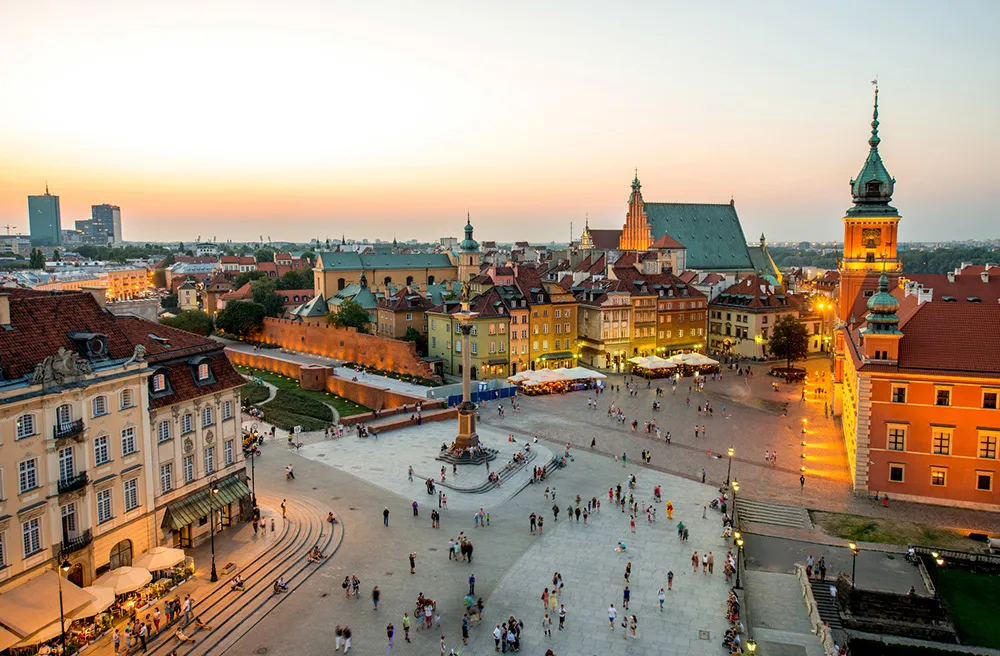 What do people love about Warsaw? As it turns out, it's peace and safety. The Polish capital and its largest city are considered up to three times safer than, for example, Paris. Warsaw is also a calmingly peaceful place in times of crisis. As Poland borders Ukraine and is generally a large country (the fifth most populous country in the EU), it was a prime target for war-induced migration, which it handled smoothly, to say the least.
The Ukrainian Warsaw
It is said that Warsaw's population grew by 15 percent due to the refugee situation, but it's worth remembering that the number fluctuates. Suffice it to say that the Polish capital largely benefits from its enlarging Ukrainian community, who have made a new second home in their friendly neighbor's capital. Ukrainian cultural initiatives give a sense of pluralism.
But let's not exaggerate the current situation when discussing the city's advantages. Warsaw is famously war-destroyed, with World War Two leaving over 80 percent of the urban landscape as rubble. Rebuilt after the war, Warsaw is a modern city with traces of history brought back to life. In fact, the city's old town is a UNESCO heritage monument – not because of its authenticity, but in honor of the conservation efforts that were made in rebuilding what was almost entirely destroyed.
In European Best Destinations' terms, Warsaw is also a great opportunity for cultural city breaks (which it is, with its theater and art galleries' offer and Frederic Chopin heritage); it's also one of the greenest capitals in Europe, with its largest park, Łazienki Królewskie (The Royal Baths) being not only a green haven but also a unique 18th-century royal recreational space.
Frederic Chopin's heritage
Krakowskie Przedmieście, part of Warsaw's Royal Road, is now considered the prime location for a shopping trip or for people-watching from a sidewalk cafe, but is also a witness to the rapid city development in the early modern era, with aristocratic palaces built to accommodate those in power close to the country's decision-making center.
With Frederic Chopin Airport close to the city center and a major communication hub underway, taking a city break in Warsaw is easy and worth the trip. One hundred and forty thousand voters can't be wrong.