Over the years, following Bulgaria's accession to the European Union in 2007, buyers from the UK, Ireland, Germany, Belgium, the Netherlands, Estonia, Latvia, Ukraine, South Africa, and Thailand have chosen to live in Palamartsa. As in other villages all over Bulgaria, lured by good weather and affordable prices, foreign nationals contributed to unseen levels of real estate dealings in areas largely forgotten until recently. "Our new neighbors say they feel truly free here," says Georgi Georgiev, mayor of Palamaritsa.
Soaring prices of Bulgarian real estates
But with prices soaring and large swaths of Bulgaria's Black Sea coast and popular mountainous areas becoming rapidly overdeveloped, new prospective buyers might have begun to have second thoughts about investing in a home in Bulgaria. Then came Brexit, the Covid-19 pandemic, and now the war in Ukraine. Is the Bulgarian real estate market still attractive to foreign investors?
In 2007, the year Bulgaria joined the EU, foreign buyers accounted for 29% of all real estate acquisitions in the country, with British and Irish nationals representing as much as 66% of all foreign buyers. Some 15 years later, things are very different.
According to the latest data from Bulgarian National Bank, while in the period January-February 2021, the net investment in real estate by foreign citizens was positive (EUR 500,000), in the same period of 2022, it is negative, amounting to EUR 2.6 million. More foreigners, especially Russian nationals, are currently selling their properties than acquiring them.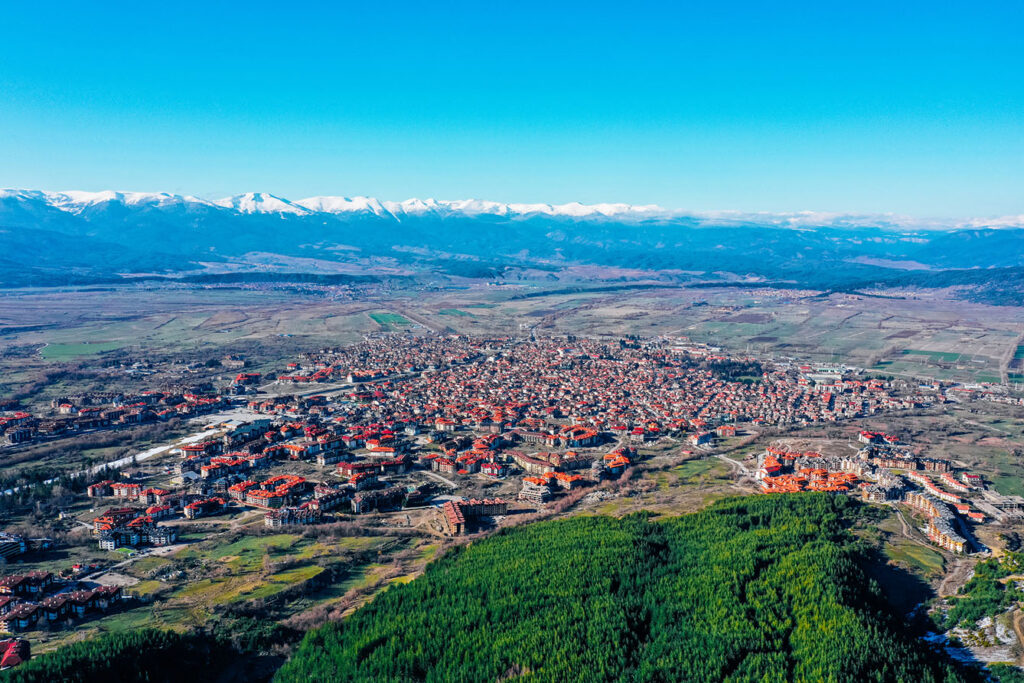 In Bansko, Bulgaria's premier skiing destination, clients from all over the world are still knocking on realtors' doors. Awash with cash, these buyers are not on the market for idyllic rural properties – those don't exist in the resort town – but for brand new houses.
During the pandemic, clients from neighboring countries such as Serbia, North Macedonia, and Greece also started to make an appearance here. The price tag for a gleaming property near the skiing slopes? Something in the ballpark of EUR 350-400,000.
Bulgaria vs. Greece: a real estate comeptition
"Truth be told, across the border in Greece, you can buy better, much more affordable houses. The joke among realtors is that they themselves would rather buy a house in Greece than here," one local realtor tells us. While interest in top locations such as Bansko appears to hold, for years, realtors have been observing the outflux of Russian buyers, desired customers for properties on the Black Sea. According to estimates from the Bulgarian embassy in Moscow, some 300,000 Russian citizens own property in Bulgaria.
Back in the countryside, far from the kitschy aesthetics of the sea resort towns, the appeal is less sea view, more home-grown tomatoes. In Palamaritsa, some property owners have opened guest houses. This proved convenient when Ukrainian refugees started to arrive in Bulgaria. The first families arrived in the village on the second day of the war. They had found out about the village from the British owners' websites.
According to Mayor Georgiev, the demand for houses in his village is not diminishing. "Foreigners have revived our village," he says. "We have a good standard of living here." Currently, four families are involved in construction and other beautifying activities around the mayor's office. "They are the only ones I rely on. I am terribly indebted that, thanks to them, the three shops in the village are still working."
Holiday retreat or remote workplace?
Many of the newcomers already speak some Bulgarian and are engaging in traditional winemaking. "We have found a common language. Together we celebrate holidays and paint eggs for Easter. And our children's football team consists of players of all nationalities," Mayor Georgiev says with pride.
Over the last few years, Anton Simeonov, a realtor with Oasis Real Estate Agency in Shumen, has fewer reasons to be optimistic. "In northeastern Bulgaria, we're seeing mainly Turkish and British citizens investing in rural properties. However, the number is not high compared to previous years."
Villages in the area, while hoping for the occasional foreign buyer, are meanwhile welcoming new Bulgarian neighbors. They tend to be either big-city professionals looking for a holiday retreat or recent immigrants who have decided to return to Bulgaria and can invest in upgrading their rural properties.
Unlike popular vacation destinations, prices for a house with a yard around Shumen, a regional hub less than an hour away from the Varna International Airport, vary between EUR 5-25,000. What are the selling points, we ask Simeonov. "Clean air, calm atmosphere, the unique traditional Bulgarian cuisine, and good relations with neighbors," he lists off. Sold.