However, the Slovenian people have worked hard for their connection to the green life. In fact, Slovenia is the first country in the world to have been, in its entirety, declared a Green Destination of the World. Members of the Green Destinations Foundations score places based on air quality, water, wildlife, and business attitude toward ecology, and Slovenia became the first country to receive the honor in 2016 after receiving an impressive result of 96% in a review of the 41 criteria needed to achieve the title.
Green Slovenia: the sweet spot
In further proof that it was no fluke, that same year, the country's capital, Ljubljana, was declared one of the world's greenest cities thanks to implemented plans like its car-free center zone and the stunning parks that fill the city.
But that's not all. Over one-third of the Slovenian territory is a part of the Natura 2000 areas of conservation, and 40% of its territory lies in protected wildlife areas, putting it #2 on the global list of percentages of land protected, behind only Venezuela. Nearly 60% of Slovenia's surface is covered by forests. Not to mention that Slovenia is the only European country where you have access to the Alps, the Mediterranean, and the Pannonian Plain.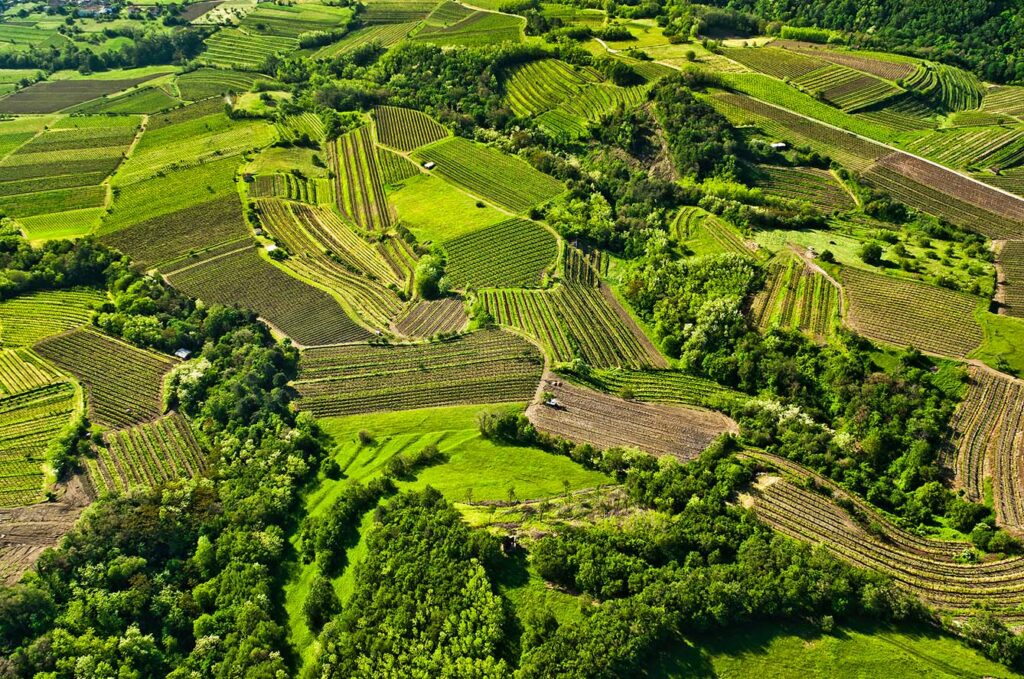 Quality over quantity
Being among the greenest countries in the world does not necessarily mean the highest number of national parks. In fact, in Slovenia, there is only one of such rank. It's the Triglav wildlife reserve (Triglavski Narodni Park), named after the highest mountain in this country on the slope of the Alpes. Triglav (Three-headed) mountain is 2864 meters high, and the park stretches around it for more than 80 square kilometers.
It seems that there's a reason for their focus on wildlife protection. For instance, beekeeping is a national custom. However, honey is not the only one of the country's delicacies. The gastronomic regions at the foothills of the Alps are plush with pastures for cows, sheep, and goats, meaning the area is rife with milk – and cheese production truly shines. If that weren't enough, it is said there is one vineyard per every 70 citizens of the country.
The country represents the point where Alpine, Mediterranean, Pannonian, and Balkan cuisines come together, creating the perfect environment for the sustainable, locally-sourced culinary masterpieces that the country is now known for. Slovenia is perhaps the best Central European country to visit for any tastemaker and foodie, having even earned its very own individual edition of the Michelin Red Guide.
Whether your goal is sustainable tourism or a gastronomical tour, with magazines like Condé Nast Traveller calling Slovenia one of the "Top 10 Sustainable Destinations to Visit in 2022," your friends will be green with envy as they scroll your Instagram feed.