Perhaps one of the greatest strengths of Central European cities is that they tend to attract extraordinary people from all around the world. As an example, take Ludbreg, Croatia and Swiss doctor, Erasmus Weddingen, who was enchanted with the tiny northern Croatian town that now has a population of fewer than 3,500 people.
Ludbreg on the map map
The discovery of this town's unique position was made in the 19th century when a Swiss doctor doodling concentric circles on a map discovered that many prominent cities actually lie an equal distance from Ludbreg. Perhaps he had heard legends that his favorite city was at the center of the world – something that many people tend to assume about their own vicinity. However, Weddingen was not that type of person. He was a scientist, strong on facts. Or perhaps it happened another way and the Swiss doctor was just doodling on a map out of boredom.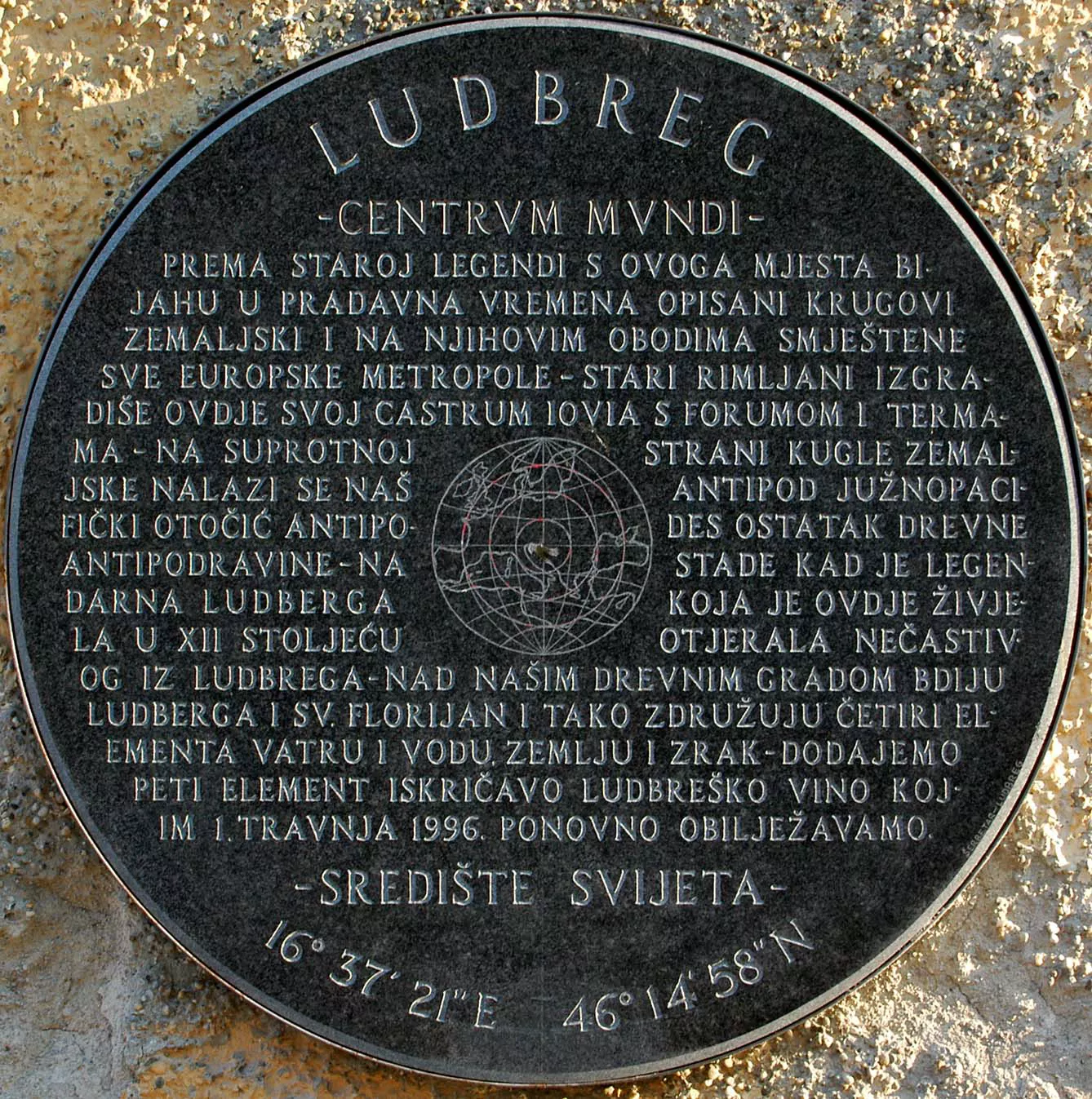 In any case, what's most important is what he discovered. He found that when you take Ludbreg as the center of concentric circles and start drawing circles of increasing diameter, you easily see equal distances between different cities around and Ludbreg itself. The most logical conclusion: this tiny town has to be the center of the world!
Take a position in the center of the world
Take a circle with a 20 km diameter: Varaždin, Koprivnica, Čakovec, and Varaždinske Toplice are all on this circle. Vienna and Budapest: 225 kilometers for both. Athens and Paris: 1100 kilometers.
Although dubious, Ludbreg takes pride in its central position. On its main square, you can see a monument of concentric circles on the pavement featuring a special plaque to commemorate what was perhaps the most important discovery in the imagined history of Croatia.
As a fun city game, you can try to find all the cities that are of equal distance to Ludbreg as other cities. Or, you can take a selfie with a sign claiming that you are at the center of the world. Which is much easier here, than, say, if you were to set your GPS to 0° 0′ 0.0000" N 0° 0′ 0.0000" E, which would land you deep in the Bay of Guinea.
The best time to take a Center-of-the-World selfie is undoubtedly April 1st. While others around the world spend the day trying to trick their nearest and dearest, in Ludbreg, it's a day to celebrate. And they do so with lively music, tasty treats, and – the piece de resistance – a fountain that flows with wine. Now that's the kind of trick that has us planning our visit.