Christmas markets are a German tradition with origins in the 15th century, with one of the oldest Christmas markets held in Dresden. From there, the custom spread across Europe, reaching the countries of the Three Seas region, which happily adopted it and gave it their own local character. Depending on where you are willing to travel, the stalls will be filled with different goods, snacks offered will be local and varied, and the surrounding traditions. It can be hard to pick, so we picked some of the best representatives of how Chrismas Markets rock in Central and Eastern Europe.
Christmas markets in Salzburg
The city of Mozart and nearly the cradle of the world's most famous Christmas carol, Salzburg in Austria, is a must-go-to destination if you want to travel around Christmas time. Starting towards the end of November and available for the whole of December, Salzburg offers several options to get into the Christmas spirit. It is worth taking a short trip from the city center and traveling to Schloss Hellbrunn to a market that will take you back in time. There you can imagine what the original markets could have looked like. There you can be sure to find nothing else but Germanic quality. When strolling past the stalls, do not expect to find many generic foods and Made in China bric-a-brac. Salzburg is all about handmade, Austrian, and of a high standard, which is a nice and refreshing approach in comparison to all the junk we are flooded with on a daily basis.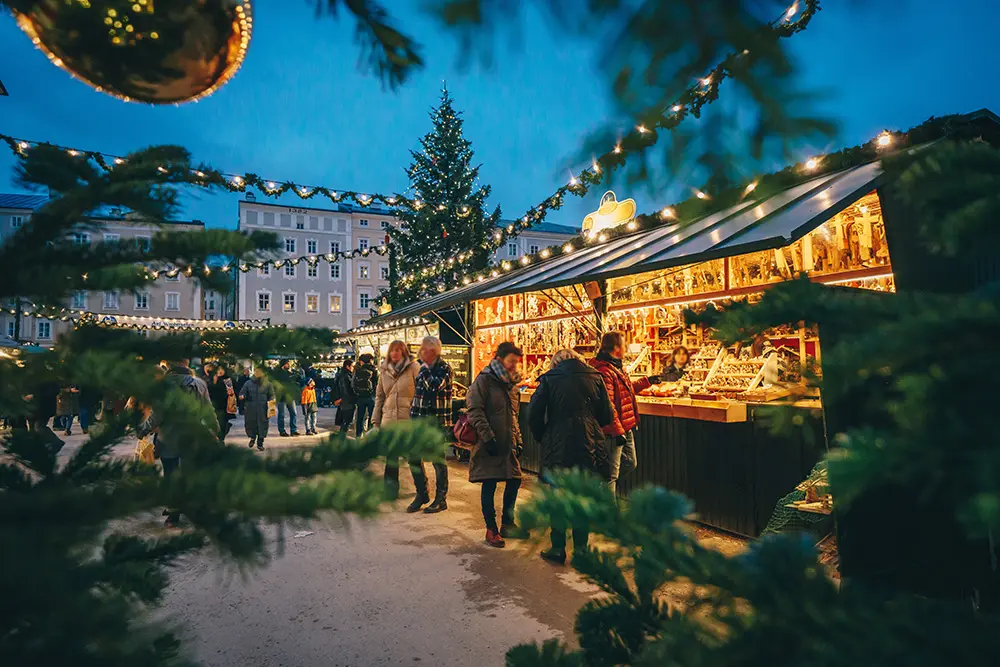 Tallinn
Why not travel to a more northern direction and visit Estonia? Tallinn has one of the best European Christmas markets, which, almost surely, comes complete with snow. This out-of-a-fair-tale market offers many attractions, including merry-go-rounds and a variety of local food. There is a strong cultural backbone to the event with dancing, singing, and… the oldest tradition of a Christmas tree in Europe! That's right – a Christmas tree was first put on display in front of the town hall in Tallinn and Riga, making way to perhaps the oldest ongoing Christmas tradition in Europe. And, if you're lucky, as you wander among the stalls, you may bump into no one other but Saint Nicholas himself. Can it get more Christmasy than that?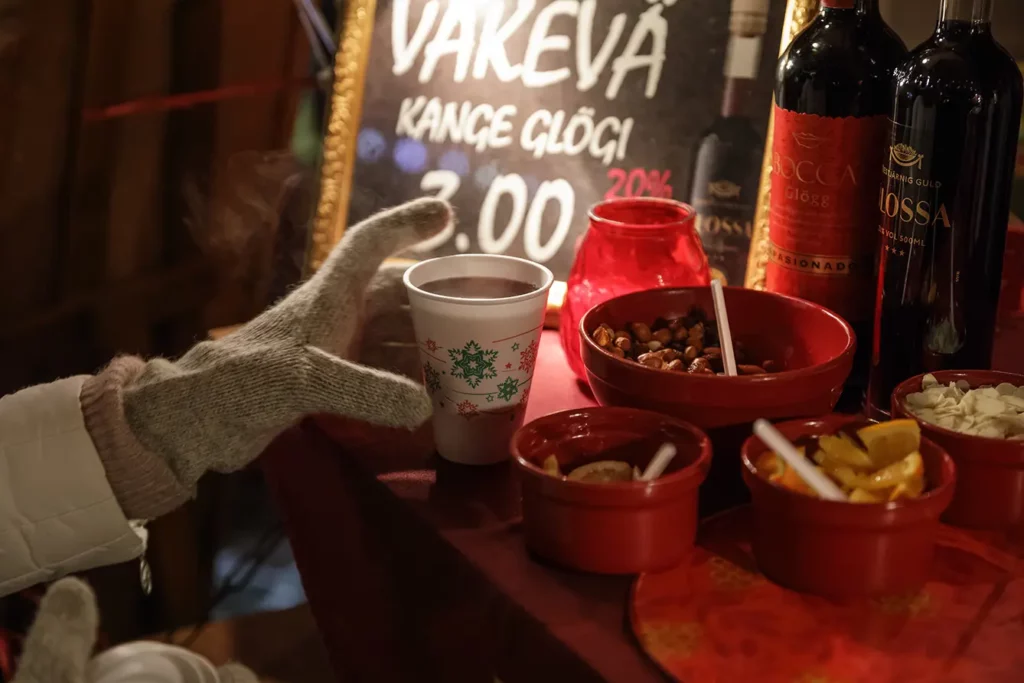 Prague
Prague, one of Europe's most important cultural centers, is without a doubt worth visiting during Advent in preparation for Christmas. It is to be expected that Prague's Christmas markets are famous for accompanying cultural events, such as open-air concerts and traditional nativity scenes. Food does not disappoint, and you can indulge your tastebuds with the help of local, seasonal delicacies. Be warned tho – it is a side that carnivores will most enjoy, although vegetarians will also find a suitable treat.
Czechia's capital will also offer a local variety of mulled wine known as svarak. The stalls offer handmade souvenirs – wooden toys, lace, glassware, and everything you could possibly think of to decorate your home for Christmas. And if you thought there was no room for brandy in a fish soup, think again, and try the traditional rybí polévka, followed by a sweet treat of trdelník (chimney cakes). As is the case with Prague – you will want to return next year.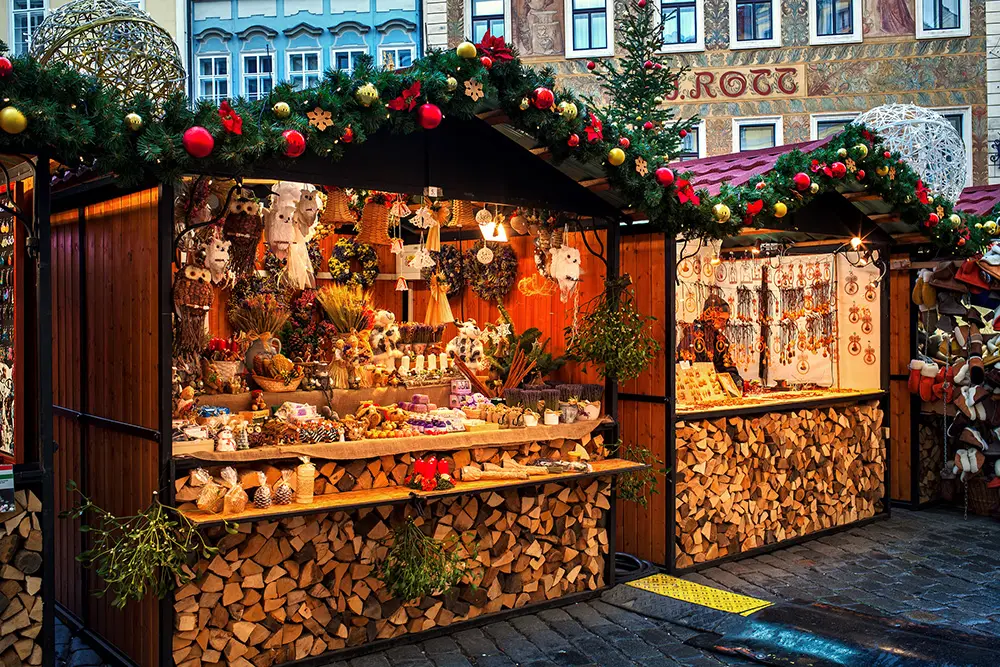 Budapest
The Christmas markets held in Hungary's capital are considered one of the world's most magnificent markets of their kind. They are praised for their illuminations and wonderful ice rinks. As you would expect, the stalls offer handmade products crafted by local artists and many tasty local snacks. Chimney cakes, known n Hungary as kürtőskalács, are especially popular.
However, locals would also recommend poppy seed bagels and flódni cake – a specialty prepared for Hannukah by the centuries-old Hungarian Jewish community. If you have time, do take a trip to the Óbuda's Advent Market. It is a smaller event, held a little bit outside of the water tourist track and enjoyed by the locals. It also provides a rich cultural offer and is definitely worth adding to your list. Oh, and be sure not to miss a bowl of goulash!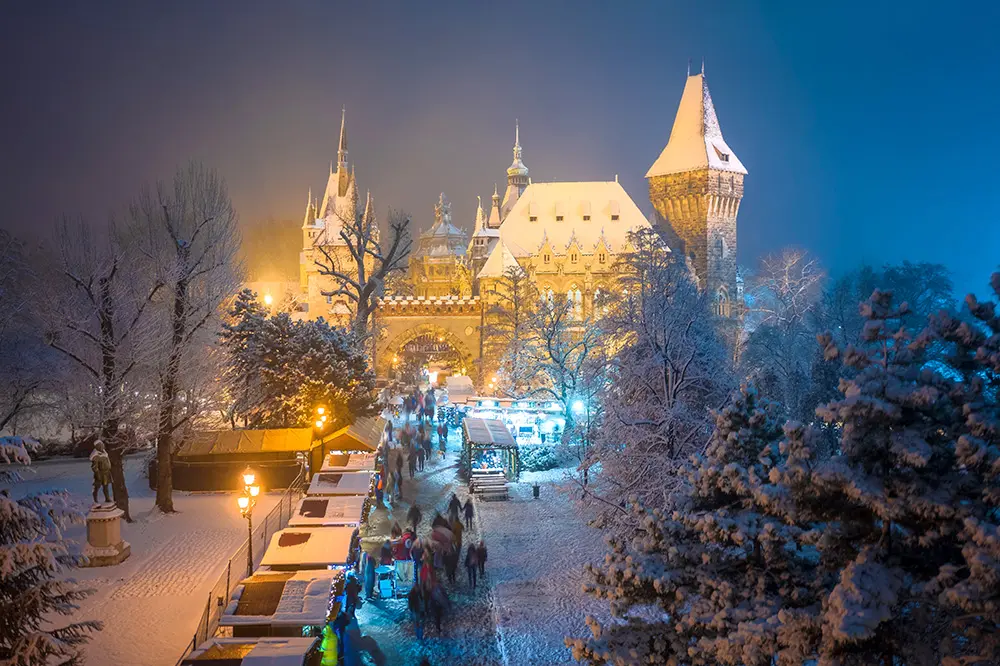 Christmas Markets in Zagreb
The Christmas market in Zagreb is another recommended destination for festive travelers. Croatia's capital looks like a remarkable winter wonderland during the preparation for the season. The city lights up with Christmas-themed illuminations, which brighten up the dark. If that's not enough, Zagreb is also known for its ice rinks and ice sculptures. What completes the package is the numerous stalls offering local handmade crafts, such as klepetaljka (a wooden bird which claps its wings when pulled by the string).
Keeps your eyes wide open to try the local specialty listed on the UNESCO World Heritage: sweet honey cookies – licitars. What tops the offer are many cultural events, including caroling. If you still need convincing why Zagreb should make your Christmas destination list, then perhaps this will be useful: this year CNN listed Zagreb's Christmas market as one of the best markets in the world.