Take a look at Spotify's "classic Polish rock" playlist (even an AI-generated one), and what you'll find is basically the history of the Jarocin Festival. This Polish Woodstock, which sometimes turned into a Polish Burning Man, made history. And not only in the sense of making rock music history – it was also a source of social, moral, and even political rebellion.
Jarocin: festival of freedom
Censorship in the eastern bloc was implemented to ensure that people wouldn't listen to bad rumors or "bad" music. Authorities were very conscious of the fact that both had the power to cast an unfavorable light on how the system was doing. By that point, tape recorders and some degree of freedom in radio journalism were already doing their job, and underground culture was, by definition, underground – but not non-existent.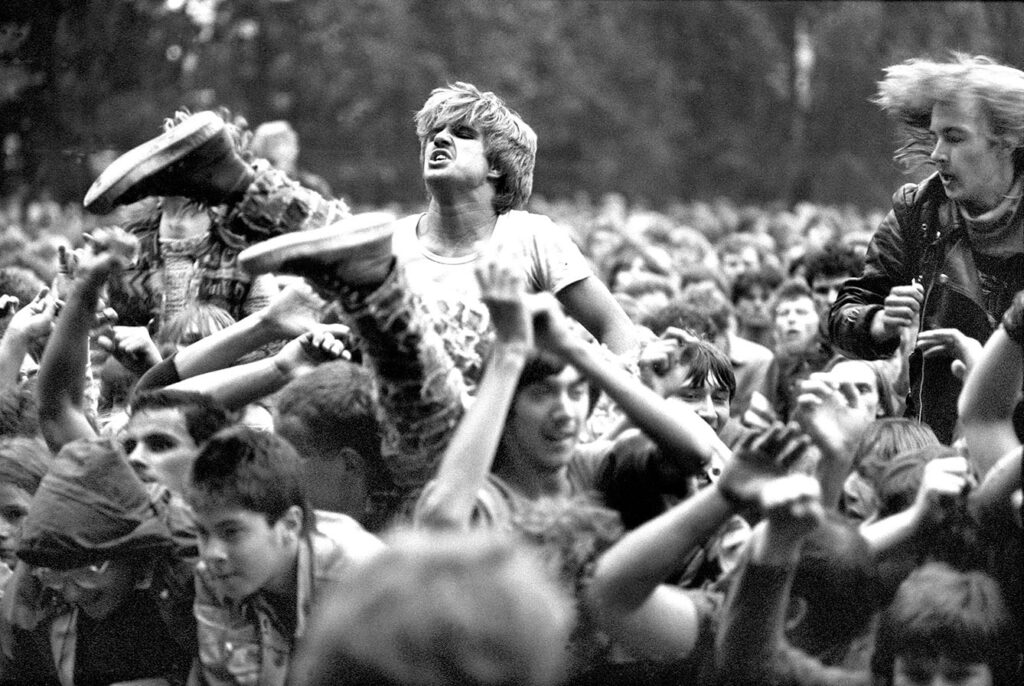 The first concerts in Jarocin, in the western region of Greater Poland, were organized in the early 1970s. At the beginning of the next decade, TV producer Walter Chełstowski merged some separate events into the All-Polish Review of Music of the Young Generation in Jarocin. Later the name was changed to the Festival of Rock Music. And if you have listened to any classic Polish rock, you can be sure the band has its roots in Jarocin.
The Jarocin Festival introduced a level of freedom that was hard to come by in the eastern bloc. There was a genuine punk-rock feel. There was even punk-rock fashion, complete with safety pin piercings, leather jackets, and a mohawk hairstyle achieved using a water and sugar solution as modeling gel. To some extent, those in power agreed to the deal: you can be anything you want. But what happens in Jarocin stays in Jarocin. And probably also in the secret police's file.
Semi-legalized vagrancy
Regular police weren't supposed to intervene in cases of vagrancy or failing to obey prohibition. But the political police had their eyes and ears on the festival grounds. And it was, possibly, their recommendation to keep the event running year after year, even through the challenges posed to the system in the 80s. That was supposed to guarantee that a rebellion would be contained and wouldn't filter out into the streets.
Containing the rebellion turned out to be a more complicated feat than expected for political police, as censored versions of punk-rock and anti-socialist lyrics changed entirely when they were shouted from the scene. And milk bottles – the usual breakfast during the Jarocin festival – turned magically into bottles of bootleg alcohol during festival time prohibition.
The safety mechanism eventually also didn't succeed, as some of the most famous Jarocin songs became revolutionary anthems in the late eighties. But the police should've predicted that. They should have known that wherever there's a safety lock, there's also a trigger.