In "Mr. Blot's Academy" (Polish: "Akademia Pana Kleksa"), a young boy, Adaś Niezgódka, considers himself an outcast and, basically, a loser. He doesn't really fit in with the other boys his age, he's not allowed to hang out with the girls, and he can't even fulfill his parents' expectations. After his latest transgression, he gets sent to Mr. Blot's Academy on Chocolate Street.
Mr. Blot's Academy: a revolution in education
Mr. Ambrose Blot runs his Academy on Chocolate Street in a three-floor palace. On the lowest floor is a class with a dozen students – all boys with names beginning with A, so that Mr. Blot has no problem remembering all the letters. And on the upper floor, above the boys' dormitory, is Mr. Blot's secret magical world.
There are no stairs to the upper floor, so the teacher flies through the chimney. Each night, he shrinks himself to fit in a bed made from a cigar box. Every morning he puts on magical freckles that he gets from a friend – the town barber. His errands are run by a talking starling, who used to be a fairy tale prince. You get the idea.
And if you think that it's just a cheap Polish spin-off plagiarizing Harry Potter and Hogwarts, note that Mr. Blot's Academy was first published over half a century earlier, in 1946. Its author was the famous Polish poet Jan Brzechwa (*incidentally also a lawyer specializing in copyright), who made his writing debut in 1915 and died in 1966. The book turned into a trilogy in the 1960s. Along with its screen adaptation from the 1980s, it is a classic evergreen, even today, a must-read in Polish families and elementary school curriculum.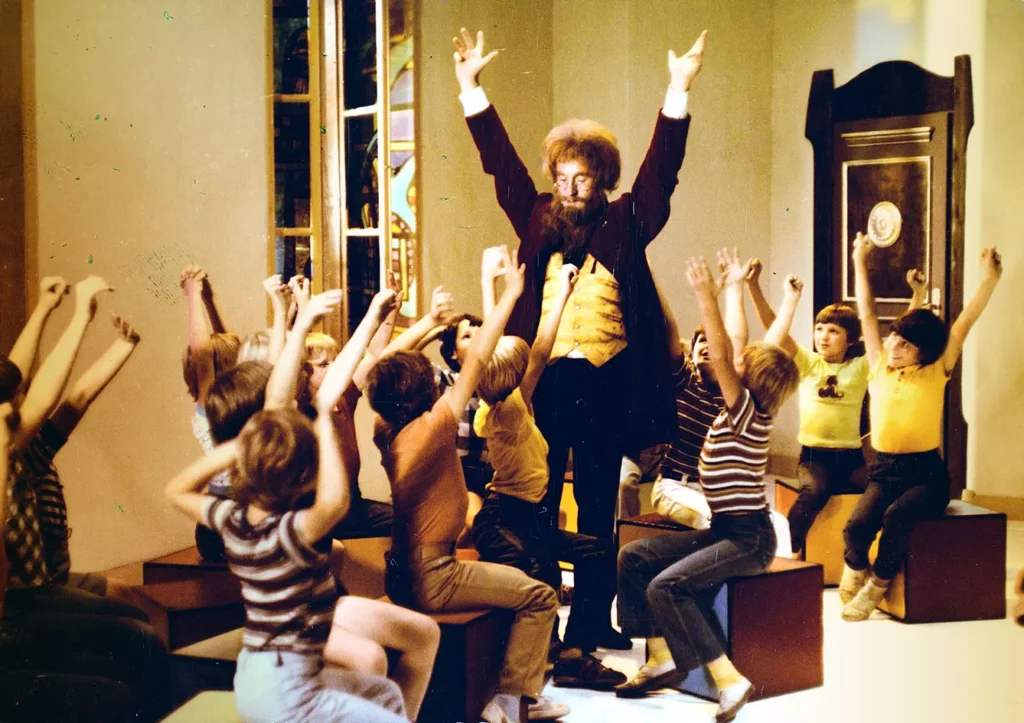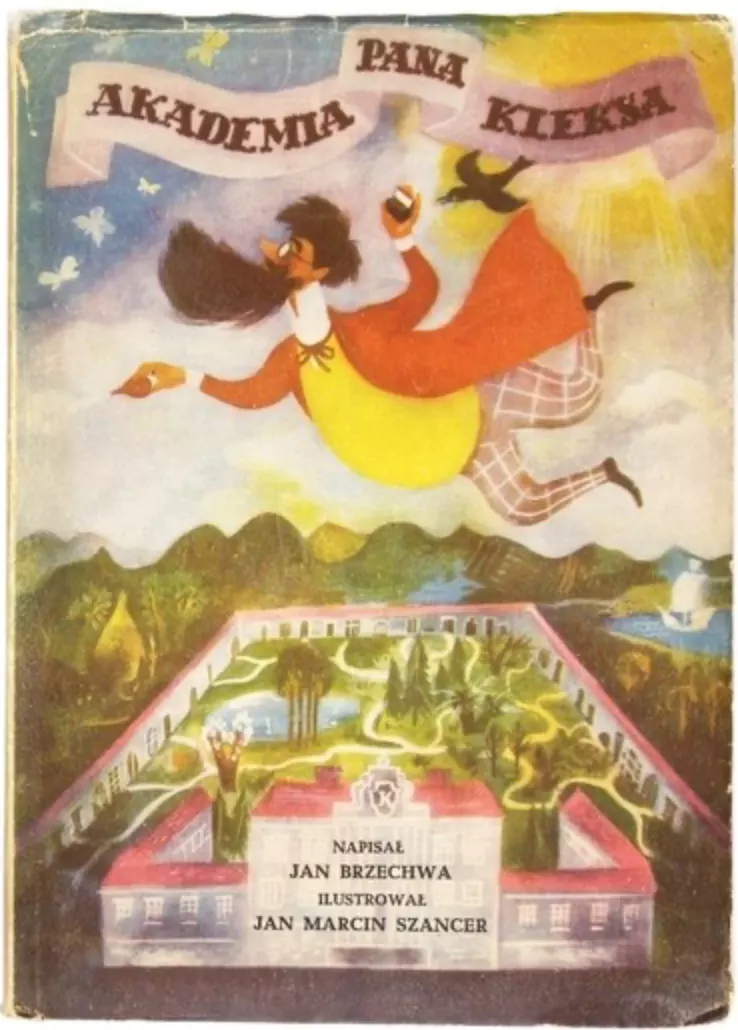 The character of Mr. Blot remains a role model for teachers around the world. Admitting Adaś Niezgódka to his school is the first notable act, as even the boy's last name (meaning "non-compliant" or "non-agreeable") is a sign of the academic challenges he poses. Then, the Professor decides to switch out the classic curriculum for much more exciting activities.
Janusz Korczak's blot-a-graphy
During "blot-a-graphy" lessons, children give their associations of different blots (Rorschach-style) and then write poems about animals brought to life that way. Geography is taught by kicking a ball designed to look like the Earth and naming the cities, countries, and terrain features that the student has kicked. At one point, their science project is sending Mr. Blot's eye to the moon in a hot-air balloon and, upon its return, putting it in a cinematic projector to see the landscape (apparently, the eye has internal memory but no ability to transmit).
This all was at a time when a typical school experience meant learning facts and formulas by heart, writing them down (with a blotting fountain pen) in a notebook, and reciting them back to the teacher to get a grade. In this sense, Mr. Blot as a teacher and schoolmaster was a revolutionary. But there is a grim subtext to this literary hero.
Although it's hard to find specific evidence to support the connection factually, Mr. Blot's persona may have been modeled after real-life Polish hero/educator Janusz Korczak. A few years Brzechwa's senior, Janusz Korczak, born Henryk Goldszmit, was a Jewish eduactor, writer, and children rights activist. The similarities are striking.
While Mr. Blot was a disciple of Chinese wise man Pai-Chi-Wo, Korczak was a soldier in the Russian-Japanese war of 1905, and this was his first medical assignment after finishing medical school. Later, Korczak developed a writer's career and, as a part of it, wrote numerous children's fiction stories, with the most notable among them "King Mikey the First." It is a touching story about a young prince destined to become king after his parents' death but who is not yet fit to be in an adult role.
Akademia Pana Kleksa vs. villain barber
As an activist, Korczak focused solely on children, writing "The Children's Right to Be Respected" and "How To Love a Child." He also co-founded a Jewish orphanage in 1912, which he ran until 1942. Just like Mr. Blot, Korczak had a room on the upper floor of his orphanage. And just like Mr. Blot, he was 100% committed to his children.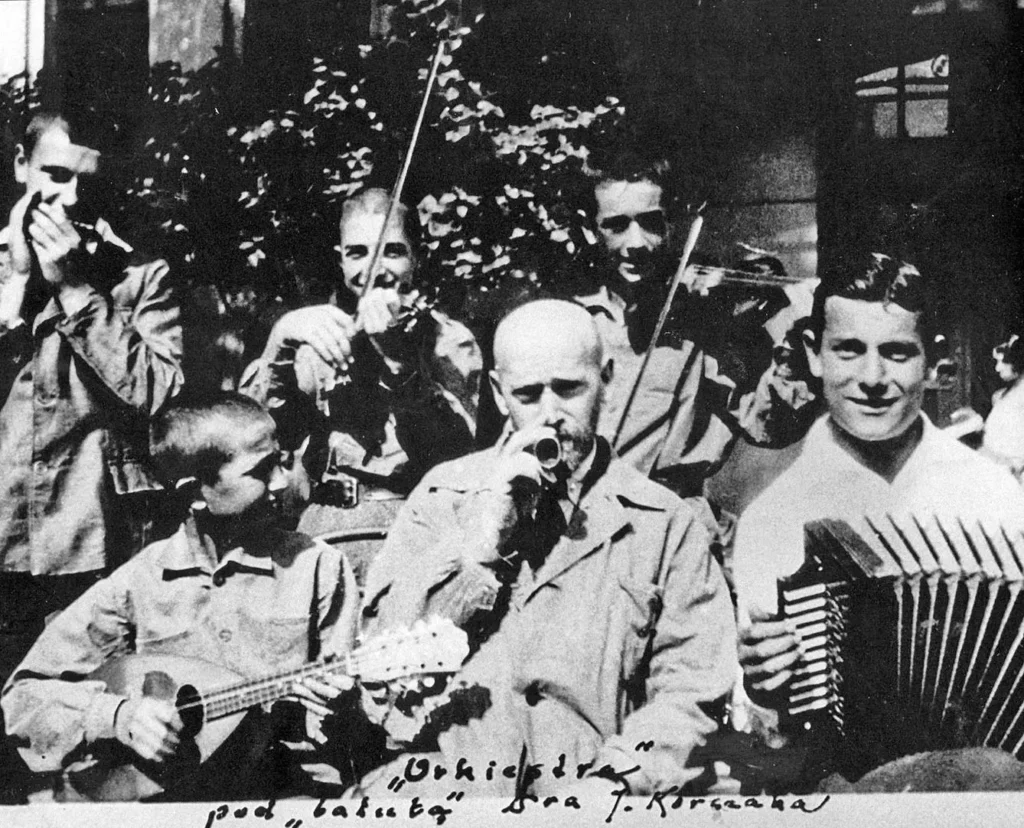 In 1942, the German Nazis forced the orphanage to move to the Warsaw Ghetto; then, on 5 August, they ordered it to be liquidated. He and the children were famously marched to Umschlagplatz, where they boarded a train to the Treblinka death camp. Korczak's friends tried to help him escape and go into hiding, but he refused to leave his children and the other orphanage employees.
It is presumed that he died on 7 August in the Treblinka gas chamber, and for years was declared dead with the date of May 9, 1946 – as were all war casualties with no death certificate. However, his legacy remains in all forms of the modern democratic school and in the Montessori movement.
As for Mr. Blot – in the original book, his academy is destroyed by the villain barber. The barber provides haircut service to the students, but also magical freckles to Mr. Blot and, at some point, uses this as leverage to get Mr. Blot to admit his son – an artificial doll – into the academy. A clear metaphor for children's autism, Mr. Blot decides to commit to the barber's "son's" education out of love for children, though he knows deep down that Alois is a threat to the project.
Mr. Blot's Academy is destroyed, and he, himself, perishes at the hands of the barber. His ideas of commitment to children remain, though it appears he loses to the overwhelming cruelty of other people's evil. This interpretation appears in the latest stage adaptation of Mr. Blot's Academy at the Warsaw Jewish Theater (*caution to readers who still adore Mr. Blot's sunny adventures and dark twilight).
The upcoming new screen adaptation
Update, 7 December 2022: Yesterday, a teaser for the new screen adaptation was released. With a Harry Potter parallel in mind, producers apparently decided to follow the scheme, with children and their protectors facing a gathering storm. But then again, the underlying sense of threat from a sinister actor was already there, as well as the villainous effort to create a new man while introducing a new world order and threatening the good magic was all there to take and make use of.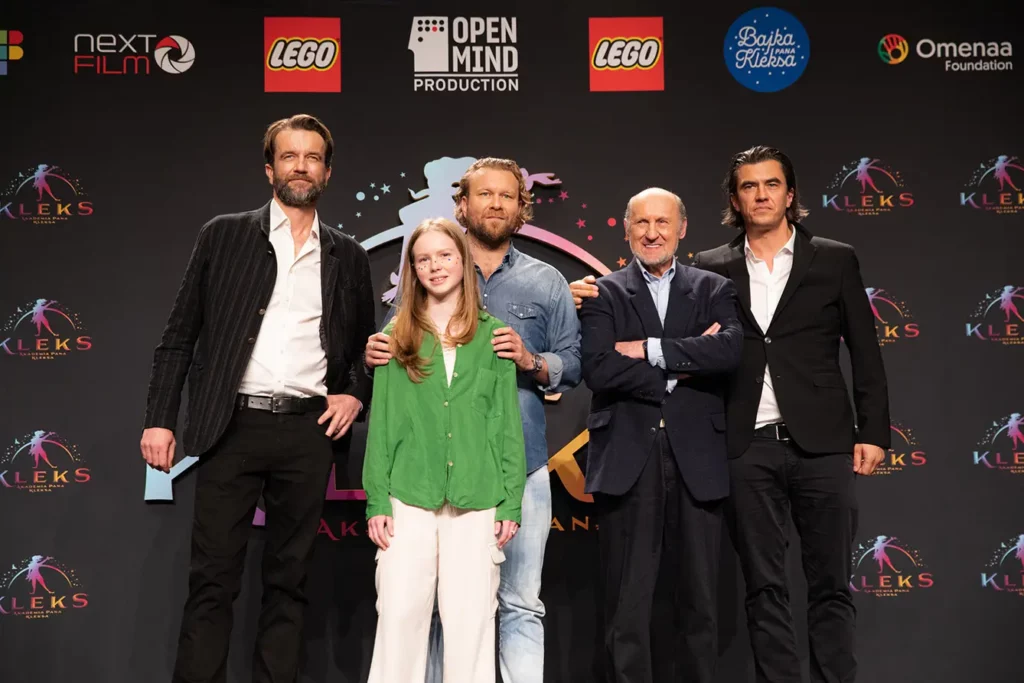 Director Maciej Kawulski decided to introduce a female version of Adaś Niezgódka, and Mr. Blot is played by one of the most internationally well-known Polish actors, the James Bond-esque Tomasz Kot. The "original" Pan Kleks, Piotr Fronczewski, also appears in the movie. But most importantly, the production looks very promising in terms of locations and cinematography. Though there are no guarantees about the entire movie, with a trailer this captivating, we look forward to next year's premiere of the rebooted Mr. Blot's Academy.