Szczecin, in northwestern Poland, has (as all Polish cities do) a long and troubled history. Enough said; at the beginning of the 20th century, it was still the German city of Stettin. What was then Falkenwalder Strasse is now Wojska Polskiego Street, and what is now Pionier 1907 Cinema by that street was the Helios Cinema and then the Welt-Theater.
Pionier 1907: pioneer among cinemas
Of course, at first, the cinema was not the goal in itself, as the low supply of short moving pictures hadn't yet created a high demand. The cinema was actually an add-on to a venue with various kinds of amusement back then. After Stettin turned Szczecin (as a result of World War II), the Welt-Theater turned into the Odra Cinema, and then, in 1950, took the name Pionier (Eng: Pioneer). The date of establishment – 1909 – was added later, in commemoration of the official projection shown in September 1909.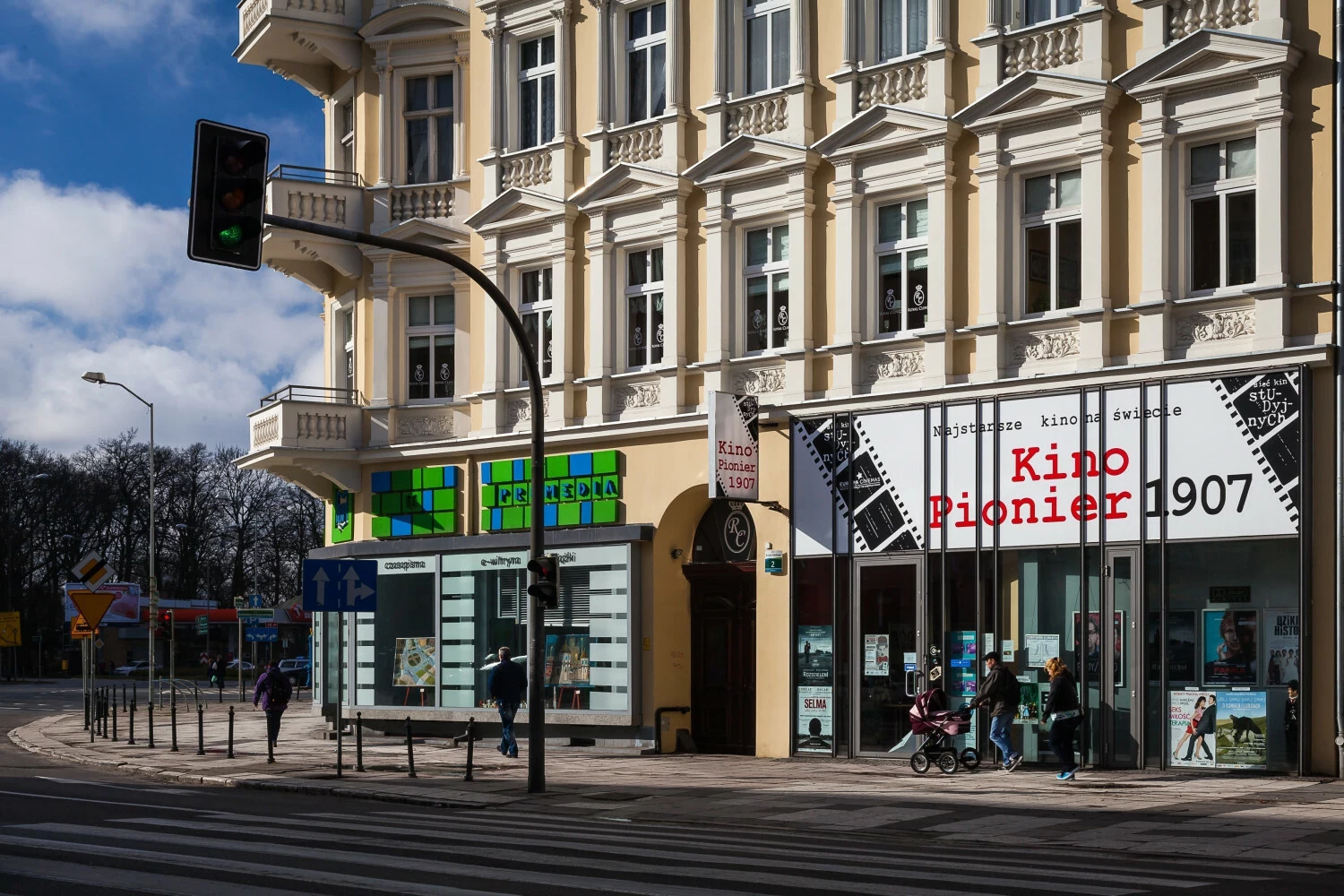 But on the one-hundredth anniversary, Pionier 1909 itself became the hero of a movie – a documentary. While digging into the topic, Szczecin-born director Marcin Korneluk found documents stating that the Pioneir had actually been a restaurant-cinema business in 1907 called Kinematographenbesitzer. He also found evidence of a supporting argument showing that Kinotheater-Welt had held a celebration of its 36th-anniversary event – in 1943.
The arrival of moving pictures
Pionier 1909 then became Pionier 1907, receiving the title of the oldest cinema still operating, without a break, in the same location. The Guinness Book of Records confirmed this in 2005. However, the Pionier Cinema ceased to be the official pioneer in 2021 when it turned out that France's Eden Theâtre in La Ciotat near Marseilles met these conditions back in 1899. (*The city is also the spot where one of the first movies ever, "L'Arrivée d'un train en gare de La Ciotat," or, "The Arrival of a Train at La Ciotat Station," was recorded. )
The current operators of Pionier 1907 were sorry but not devastated. "You, the audience, are the most important thing to us, forming generation after generation of moviegoers," they said, upon the news arrival. Well, the second oldest cinema in the world is still something, isn't it?