My children couldn't believe me when I told them about the real-life Polish zoologist who could talk to animals. To some extent, they were right to doubt me, as Simona Kossak didn't bark in a manner understandable for dogs. But just one look at her pictures tells us she was no ordinary person. In one of them, she is sitting in a room full of antiques. Her posture is that of a fragile young woman (one might want to say – a girl!) with two braids.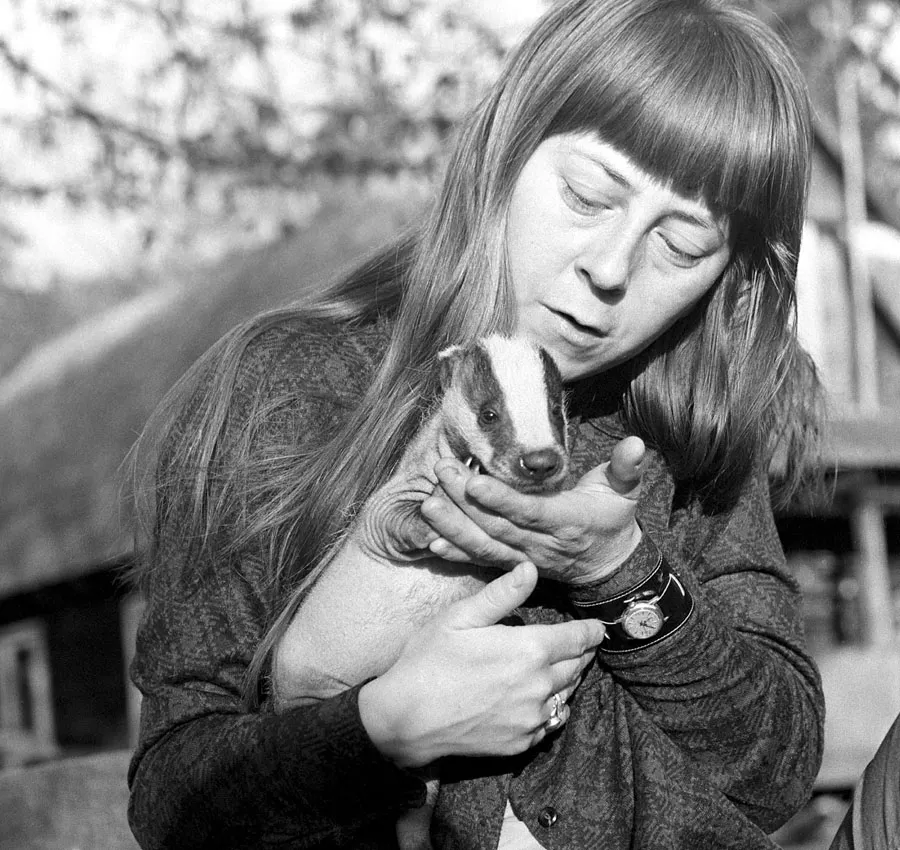 She smiles and shares a loaf of bread on a New Year's eve with… wait, who? A half-ton female wild boar named Żabka (Froggy)! In another one, she is bottle-feeding two young mice (named Pepsi and Cola). You can also see her kissing her crow, Korasek, a notorious pickpocket, right on his beak. She was raising her daughter Agatka with all the love and affection a mother can give. It just so happens, that Agatka was a lynx.
Simona Kossak: more than daughter and granddaughter
"When people ask me who I am, my response is: I am a daughter, a granddaughter, and a great-granddaughter" she would say, explaining how it happened that a member of the famous Kossak family ended up working as a biologist. It was a necessary explanation, as her family – the aristocratic clan of Krakow's artists – was famous for generations as a family of painting artists depicting literature. Her paternal lineage includes three famous painters: Juliusz, Wojciech, and Jerzy.
Add to this her two famous aunts: Maria Pawlikowska-Jasnorzewska, a poet, and Magdalena Samozwaniec – a satirical writer. The story of the clan could be further extended to help us illustrate one important fact: Simona Kossak was the only scientist in this long and privileged line of aristocrats and artists, and as such – as weird as it sounds – an outcast.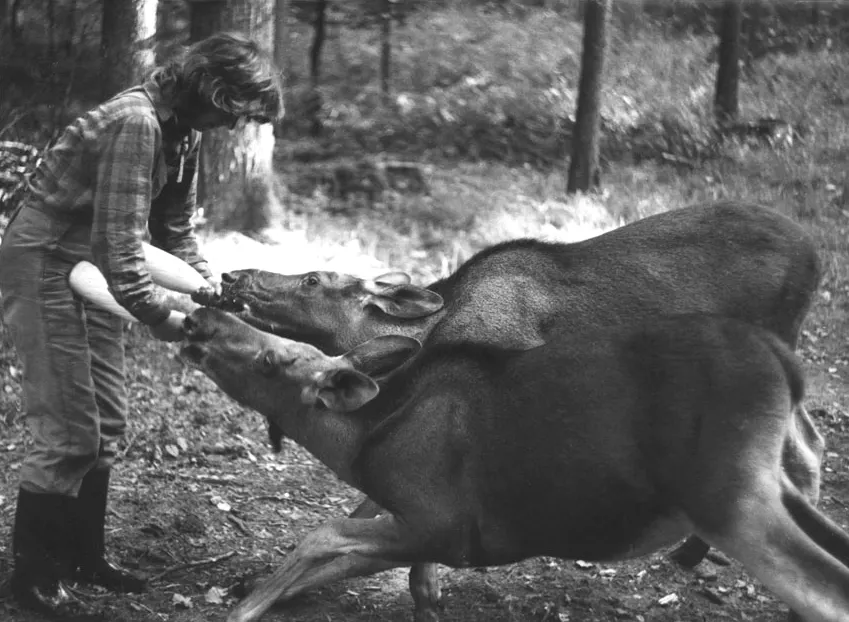 In Interwar Poland (and, especially, in conservative Cracow), an aristocratic origin was an immense privilege that allowed one to freely pursue artistic passions. But by the same coin, imagining one could choose a career different from that one's parents had chosen for you was a heavy burden to carry. And Simona had the courage to follow her dream and became a biologist. As such, she was a self-made woman and it didn't take long until she had to provide for herself.
The unexpected husband
Having left Cracow for good, she found an abandoned hut in Dziedzinka near Białowieża, in the last primeval forest of Europe. A few months after she moved in, she ended up with a new neighbor/housemate  – Warsaw photographer Lech Wilczek. They started cohabitating but kept their distance from each other. Then one day, Lech brought to their home a one-day-old wild boar, and it was its upbringing that brought them together. They soon developed a romantic relationship to last for a lifetime.
They lived in this hut with no power or any other amenities for decades. Simona Kossak worked as a biologist for the Forest Research Institute. But it was her private life alongside her scientific career that continues to spark our imagination.
She never had children of her own, and living away from her cold, formal, aristocratic family, she was surrounded by animals and knew each one by its name. This turned her life into a comic fairy tale. Her crow, Korasek, was truly a widely known burglar: he could steal a wallet from one's pocket or catch a forest worker's money on a payday. He would always bring the loot back to his home in Dziedzinka, forcing Simona to return his prizes to their rightful owners.
She raised a giant wild boar, which funnily contrasted with her minute stature and girly smile. A lynx named Agatka, which she raised from a small cub, was the love of her life. When Agatka died, Simona and Lech canceled a planned family Christmas visit on account of bereavement.
Simona Kossak, no short to Attenborough
Later in her life Simona Kossak became a wildlife activist, leading a famous 1980s campaign against cruelty to animals, especially inflicted by the tools used by zoologists to catch animals for research. She duly became a media personality, popularizing Polish wildlife, falling no short of THE David Attenborough.
Fifteen years after her death in 2007, Simona's life has become even more widely-known thanks to re-editions of her works, the publication of numerous biographies, and a subsequent documentary called "Simona," which premieres on 30 September 2022 (distributed by Against Gravity). All rightly deserved taking into account her hard work to save Polish wildlife.