Authentic and traditional Slovenian cuisine is anything but boring. And it's close-knitted with nature. It is not without reason that in 2021 the country was named the European Region of Gastronomy, awarded with a 'Green & Safe' seal.
The perfect mix
Of course, traditional dishes vary depending on where we intend to try them. As with dialects – each region has its distinct gastronomic specialty, influenced by the Alpine, Mediterranean, Pannonian, or Balkan cuisines. Allegedly, Slovenia has around 170 dishes that are considered 'local.'
Traveling across Slovenia, one benchmark remains constant: agriculture. Plenty of people, even the young ones, cultivate gardening, farming, beekeeping, and farm animals. It's a homegrown tradition and also an emerging trend toward sustainable living.
Something special for every taste
Sweet, savory, spicy, vegetarian, and meat-based – the Slovenian cuisine caters to every taste! Let me introduce just a few flagship examples of delicacies:
To start with the country's excellent dairy products, one must try 'skuta' (cottage cheese) and a variety of local cheeses – made from cow or goat milk. For meat lovers, there is the famous Carniolan sausage ('Kranjska klobasa'). It's apparently out-of-this-world tasty because it has traveled to space (thanks to Sunita Williams, an American astronaut of Slovene origin).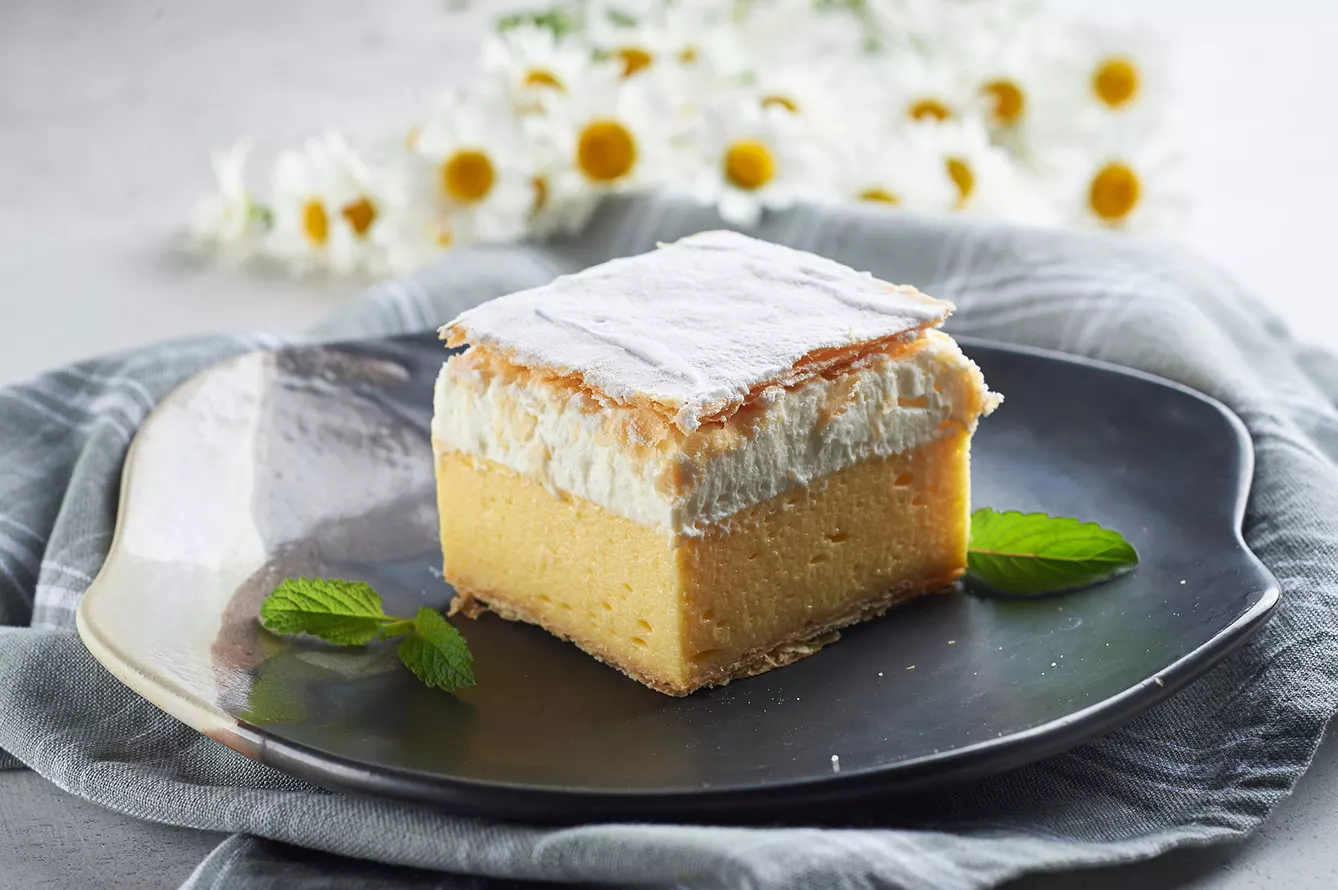 There are several dishes in Slovenia granted the EU-protected "designation of origin." It means the products can only be made where they originate from, according to the distinct manner of production and a traditional recipe. Among these are, for example, the 'Kraški pršut' (Karst prosciutto) that matures in the bora wind; 'Štajersko-prekmursko bučno olje' (organic pumpkin seed oil) or 'jajca izpod Kamniških planin' (eggs from under the Kamnik-Savinja Alps) that are exceptionally rich in omega-3 fatty acids.
As a side dish, one can order 'štruklji' (boiled or baked rolls of filo-pastry with various fillings) or 'blitva' (Swiss chard with potatoes). Like the Austrians, Slovenians also love pickled food, but apart from sauerkraut, they also often serve pickled turnips ('kisla repa'), from which they make delicious 'jota' soup thickened with bread.
Slovenian cuisine by the Adriatic sea
In turn, the Adriatic Sea is dominated by a wide variety of seafood; you can also feel (or rather taste) Italian influences. Truffles are quite a popular delicacy in the region.
Everything is seasoned with aromatic olive oil produced in the country's south and deliciously seasoned with sea salt and intense local spices (especially rosemary and tarragon, being even added to sweet pastries!).
Speaking of sweets – you can get huge portions of delicious ice cream on every corner. Slovenes also love donuts – big, fat, and with various fillings. The most traditional pastry is 'potica' – made from rolled yeast dough and stuffed most commonly with walnut filling. And once at the Bled lake, a cream cake called 'Blejska kremšnita' is simply a must-eat guilty pleasure…
Slovenian food under the stars
Local does not necessarily mean simple. In addition to great bars and street-food spots, Slovenia also has exclusive top restaurants where tradition is mixed with modern cuisine. Hiša Franko in Kobarid has been awarded two Michelin stars, becoming one of the top 50 restaurants in the world. Five more locations proudly carry one star and several facilities across the country recommended by the Michelin Guide.
Regardless of whether you're dining at a Michelin-starred restaurant or a local street vendor, to round up your tasty meal, Slovenians serve another one of their specialties (also produced locally) – wine. But that's a topic for another story…