Per the Bible, a week before the Passion, Jesus entered Jerusalem in all his glory, greeted by the people with palm branches. This event made it into Central European Easter traditions and is still observed in Poland and Lithuania. There is one small caveat: there are no palm trees in this part of the world. Creative as they are, Central Europeans found a solution: here, the "palms" are made from willow branches, which are usually found covered with catkins at this time of year. (Slavs also have a somewhat forgotten tradition of eating the catkins for luck.)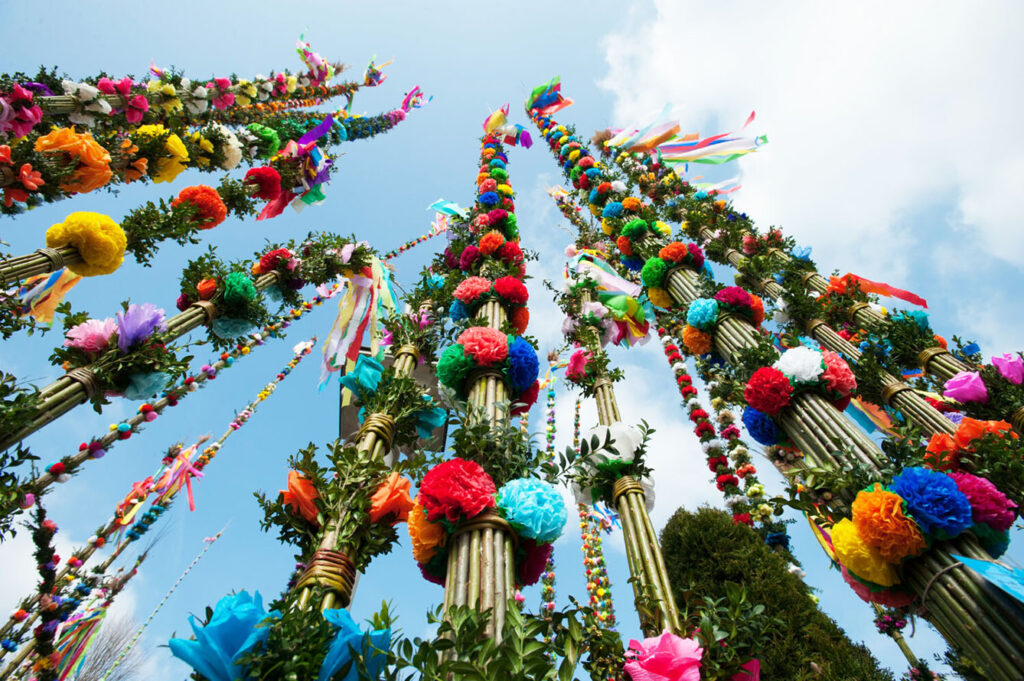 The branches are tied together or interwoven, decorated with flowers, and different tiny branches (such as hazel) are included. Dyed dry grass and flowers are added to give them a unique color and design. There are a lot of different traditions and techniques.
Easter palms – religious home decor
This kind of Easter-related paraphernalia (aka, that kind that can double as home decor) are widespread across Poland and cross its borders into the part of Lithuania that was part of Poland before World War II. Known there under the name "verba," these may, in fact, be original Easter palms, given that the tradition is no older than the early 20th century. Some claim that the design was inspired by famous Polish artist Ferdynand Ruszczyc (1870-1936).
On Palm Sunday – a week before Easter – it is virtually impossible to take a walk and not come across dozens of churchgoers bearing Easter palms. For the sake of convenience, most of theirs will be in the range of 30 to 50 centimeters long. However, in Lipnica Murowana in southern Poland, you most definitely won't impress your neighbors with such a short palm.
What do you need to impress them? Well, shoot for 40 meters long, as the current record is 37 meters and 78 centimeters. This record was set in 2019 when Andrzej Goryl stepped up his game – the previous achievement had been 36 meters. Lipnica Murowana has held the contest for the tallest Easter palm for over 60 years. The first contest was held in 1958 when the Easter palm tradition was already firmly set and managed to travel from Vilnius.
According to some, the peasants of Lesser Poland used the height of their Easter palms as a distinction – the wealthier you were, the longer your palm was. However, now wealth has no say in the matter, and children even have their own category, building palms up to a modest three meters. The youngest palm-creators can hone their skills to sustain their family's traditions and, in the future, build 10-story-tall palms.