Just under the Earth's surface hides an incredible amount of stored energy in the form of hot water. It is more than probable that these sources have been utilized since early humans walked the land. To be sure, we could ask prehistoric man, such as one Neanderthal from one hundred thousand years ago, whose skull was found in Gánovce near Poprad, and who quite possibly lived there to benefit from the hot springs.
Slovakia: the place for thermal spas
However, to find the origins of the full-blown spa industry, we have to skip forward to the ancient Romans. We can find the first written mention of the towns of Bardejov and Trenčianske Teplice as early as 1247. Though the first mentions of hot baths in Slovakia came a bit later and date back to the late medieval era – sometime around the 14th or 15th centuries. Even back then, the spa tourist industry was rife with accommodations for those tourists eager to benefit from the hot mineral baths.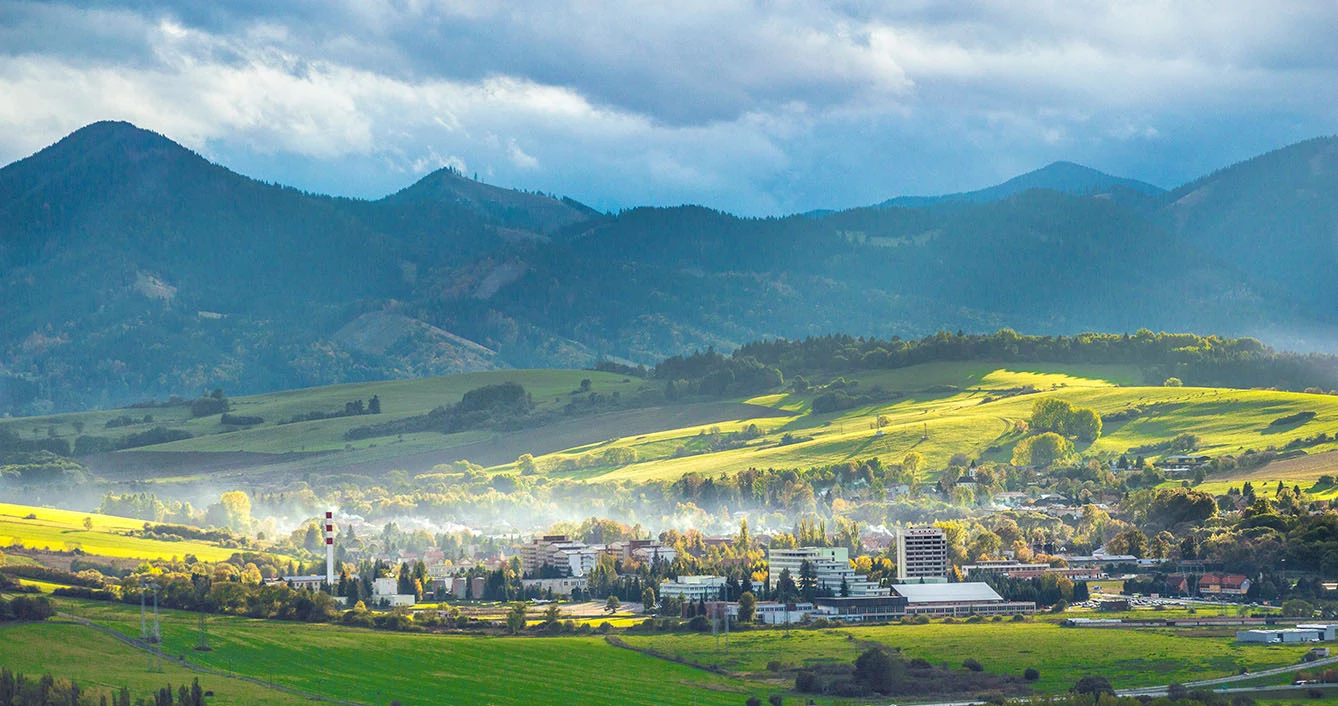 This shouldn't be any big surprise, as Slovakia has more than 1300 mineral sources, 76 wells to obtain the water, and over 20 thermal spas built to benefit from the water. As the bulk of the country lies on geothermal water sources, the spas are widely distributed around the territory.
Balneology: the fountain of youth
Slovakia – then part of the larger Czechoslovakia – began developing its balneological facilities around and after World War I, but the most dramatic increase in the number of spas arrived in the mid-1980s. To look for these first spa towns in Slovakia, head to Oravice or Vrbov. In two open pools in Oravice, you can bathe in 38-degree water all year-round. In the winter, they are the perfect aprés-ski destination. Vrbov, also in the Tatra mountains, offers a modern thermal park with children's attractions and accommodation.
The eighties brought new investments in Turčianske Teplice, one of the oldest spa resort towns in Europe. Located further to the southwest, the former splendor is still evident, with older spas next to newer facilities. Heading northeast to the town of Vyšné Ružbachy, brutalist modernism meets with contemporary architecture and older, more classical styles – much like its spa offerings: from the classic Vyšné Ružbachy to the Izabela Thermal Swimming Pool. There's also a ski park, starting from a modest 808 meters altitude, where you can take advantage of the water no matter the weather – including snow.
But then don't forget about the latest Slovakian investments in thermal spas – the 2000s generation, aka the pearls in the crown: Bešenova in Bardejov, Tatralandia in Liptovský Mikuláš, and AquaCity in Poprad. Distributed along the eastern part of the Slovakian-Polish border, these gems open up entirely new opportunities to treat yourself to a warm bath.