The shortest river in Europe is located in Croatia, specifically in the village of Komolac, in the vicinity of the picturesque Dubrovnik. This river, so short and inconspicuous in appearance, is a source of pride for the locals. Ombla holds the title of the shortest river in Europe and is on the world's shortest rivers list.
It measures just 30 meters in length. It springs from the mountain mass above and flows (almost) straight into the Adriatic Sea. Despite the Ombla being such a small river, more than 24 cubic meters of water flow through it per second, and its catchment area consists of more than 600 square kilometers.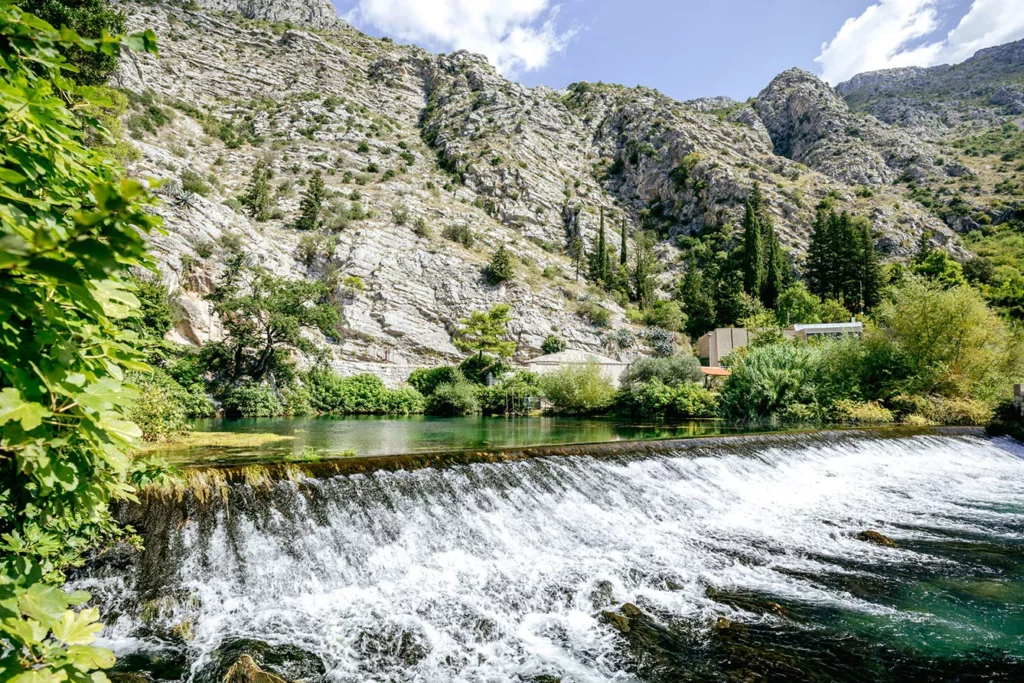 A river with history
In ancient times, the river was called Arion and was named after a musician who was rescued from it. Today's name of the Ombla River doesn't have an explanation, and it is not clear where it came from. There are claims that "Ombla" comes from the ancient settlement of Ambula, which was located in the nearby area, but the greater likelihood is that its name comes from the old Slavic word 'ubao' meaning 'pure water.'
The Ombla River is a beautiful natural landmark of the area and plays an important societal role. Since 1897, water from the river has been used for Dubrovnik's water supply system from which residents have a source of drinking water. Today's water supply system for residents is based on the foundations of the first system dating back to 1438 when water was brought to Dubrovnik from the Šumet spring. In the past, a mill operated on the river; we can see only scant remnants of it today.
Unusual inhabitants of the river
In 2022, as part of the project "Speleological and Bio Speleological Research of the Ombla River," scientists found three specimens of the cave amphibian, commonly called 'the human fish' in the river. This was an amazing discovery since it is an extremely rare endemic amphibian species.
The area around the river and the Ombla itself is under strict protection and constitutes a close surveillance zone. The area is very important for biodiversity preservation and represents one of Croatia's richer regions of cave fauna. Any plans of building a new hydropower plant or creating a street next to the river will be opposed and stopped by numerous conservationists and Komolac residents. Everyone wants the Ombla River and its surroundings to be preserved for all time and continue to be a natural part of the local landscape.
Nearby Dubrovnik
Since the Ombla River is not far from the tourist town of Dubrovnik, it is worth a visit. Dubrovnik, being the pearl of Dalmatia, does not need an introduction and welcomes thousands of tourists each year. But when in Dubrovnik, why not take a detour and put a check next to the shortest river in Europe on your sightseeing bucket list? There is no other like it.