Forty minutes. That's how long it takes to get from Lincoln, the capital of Nebraska, to the town of Wilber, which is the official "Czech Capital of the USA." Ninety percent of the town's 1,250 inhabitants have Czech roots. And they are very proud of this fact.
The first Czechs came into this area of Nebraska in 1865. They came with a love for music, drama, education, innate patriotism, well-tended gardens, and traditional Czech foods. Czechs and their traditions also came with a need for places to preserve them. That's why very early on, they built two opera houses, a mill, bakeries, a church, a school, and many fraternal organizations. They also constructed a hall for annual summer carnivals to celebrate the harvest.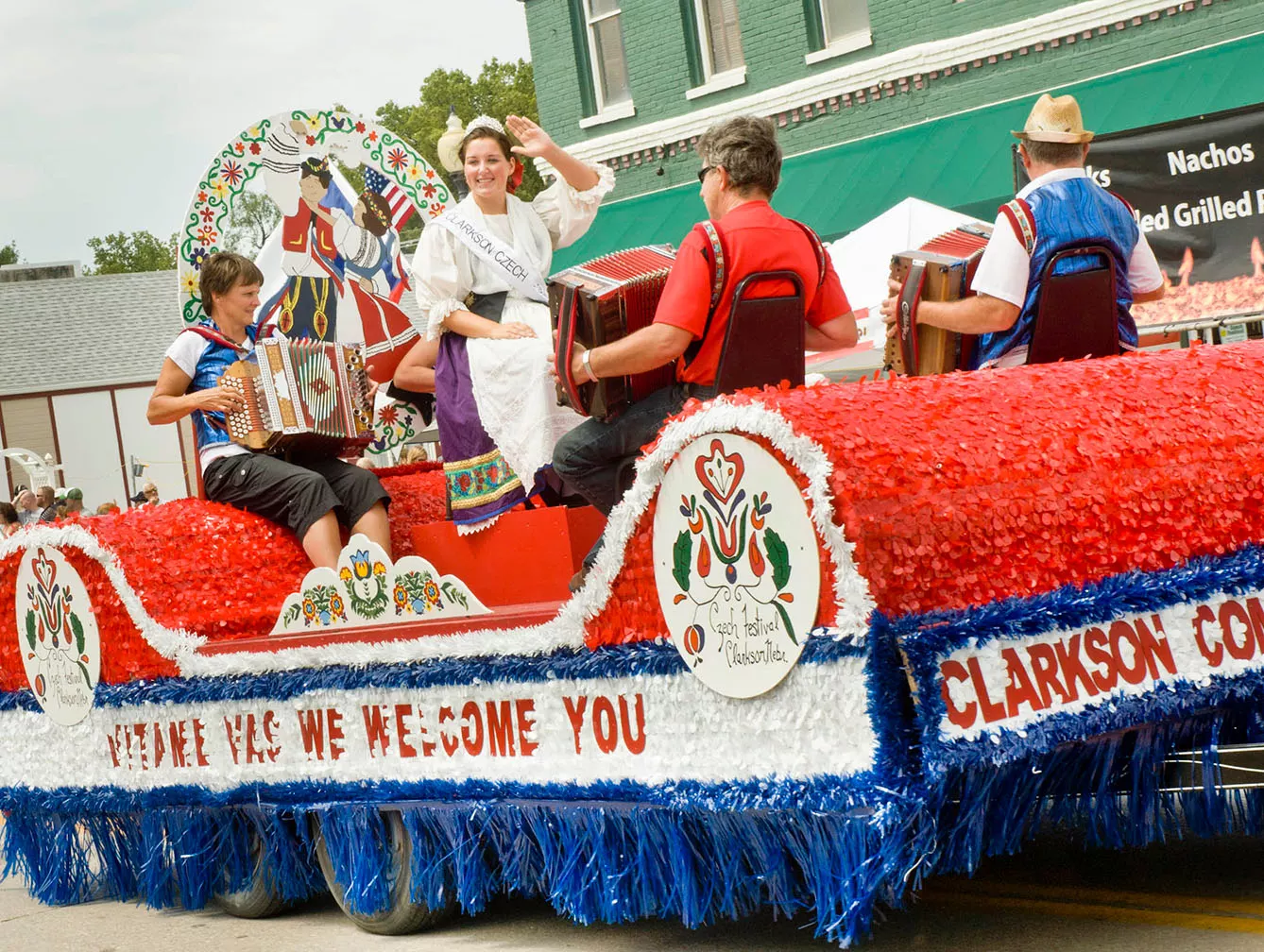 In 1963, Governor of Nebraska Frank Morrison proclaimed Wilber the "Czech Capital of Nebraska." This prestigious status was further expanded on 10 July 1987, when Wilber was named "The Czech Capital of the USA" by a proclamation signed by the 40th President of the United States of America, Ronald Reagan.
Wilber, Nebraska: Czech your roots
However, history is not the only thing Wilber is known for. More important are the activities that Wilberites organize every single year! The highlight of every year is the Czech Festival of Wilber, which attracts around 30,000 to 50,000 visitors annually. Thanks to the Festival, Czech folk songs and music have been revived and become widely popular across the Midwest region. Visitors can buy various souvenirs ensuring the perpetuation of Czech handcraft and the Czech arts in the United States.  
An essential part of the Wilber Czech Festival is the Nebraska Czech Costume Pageant. Costumes are locally designed, sewn, and worn by many Czechs and non-Czechs. Contestants must prepare their own traditional Czech folk costumes authentic to the region of the contestant's ancestry. Moreover, each contestant must perform a "talent" to become the Czech Queen of the Wilber Czech Festival.
The Ghost of Czechia is omnipresent in Wilber, Nebraska. The street name signs are both in English and Czech. Bakeries offer kolaches (traditional Czech pastries), and restaurants offer traditional Czech foods and beer. Polka music fills the streets, or you can listen to it on a dozen Czech Polka radio stations. Or do you want to watch a Czech TV station? No problem. Any way you prefer, you can stay in touch with Czech culture in Nebraska, in the heartland of the United States.
So, what do you think? Ready to visit, drink some beer, and eat kolaches? Or maybe folk costume design and competing to become the Czech Queen of the USA are more your style?