From the privacy of their "offices," or on the phone broadcasting live on cable TV, for over three decades, psychics, fortune-tellers, mystics, and alternative healers in Bulgaria have been standing ready to answer your questions. For a fee, of course. What started in the early 90s with national TV broadcasts of sessions by famous Soviet clairvoyants – with their credentials not needed – has led to the rise of a local army of clairvoyants who remain popular even today.
Fortune teller over the phone
"Seeking prophecy, some kind of 'enlightenment' about the future is embedded in our folklore as a way to help people deal with anxiety and difficulties," tells 3 Seas Europe psychologist Alexandra Petrova. "But nowadays, it shows that people have no support. As they don't know how to cope with issues, they start looking for fortune tellers who would chart their future. In this sense, people become very vulnerable," warns Petrova.
She continues, "That's where the unpleasantness begins because these clairvoyants can give you a 'positive prophecy,' and then you miss more appropriate options for action. They can also give you negative guidance that doesn't relate to reality at all. And so one can do a lot of stupid things out of stress and tension."
Psychic abilities brought on by trauma
In the Bulgarian language, the word for clairvoyant – extrasense – is a foreign word, translated as a super-sensible person who claims that thanks to their strong biofield and super-sensory abilities, they can heal, influence the psyche of others, and predict the future. Psychics themselves explain that their healing abilities are unlocked after an accident, extreme event, or falling into clinical death.
They often define themselves as energy therapists, Prof. Milena Benovska-Subkova noted in her study "The phenomenon of psychics from the perspective of folklore." She points to the democratic changes in Bulgaria in the early 1990s as a catalyst for their massive rise.
Bulgarian "healers" start the treatment with herbs, acupressure, or massage. Other popular methods include contact with hands and telepathy. According to the study by Prof. Subkova, some say their techniques include the help of extraterrestrial civilizations, cosmic energy, and healing through hypnosis.
If you find yourself under a spell
Bulgarian media abound with clairvoyants' price lists. They offer to remove strong spells for EUR 500. Their most affordable services are reading a coffee fortune for EUR 13 or Tarot cards for EUR 8. As a shout-out to local traditions, their "offices" are often decorated with icons of Orthodox saints who might also be able to offer help in solving their client's particular problem. Every little bit helps.
"I have clients who are very successful and well-off. And yet, they still consult such people; they can't shake off the old habit. At the same time, some extremely poor people would give away their last resources for "clarity" about the future," shares Alexandra Petrova, a psychologist. "A client of mine mentioned that she was going to complete a treatment plan by the end of the year. These are some very difficult life decisions that she needs to make. But those she is seeking to help her out don't realize the huge responsibility they take for other people. And that's the scariest thing: these people believe in themselves too much."
Vanga, the "Bulgarian prophetess"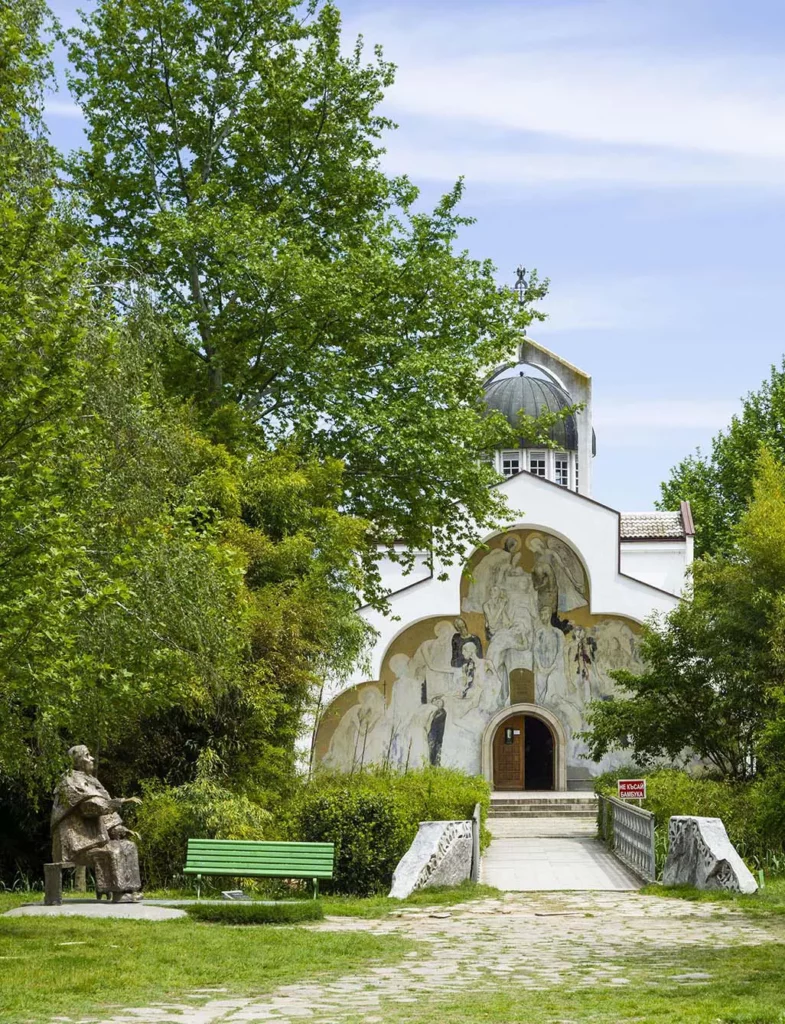 Undoubtedly, the most famous among Bulgarian clairvoyants, who had a massive cult following in socialist Bulgaria, was Vangeliya Gushterova, known as Vanga, the "Bulgarian prophetess" or Baba (Grandma) Vanga. In line with tradition, Gushterova also referred to Orthodox tradition, opening a church before her death in 1996 in Rupite, the village in southwestern Bulgaria where she spent most of her life. Gushterova used the proceeds from her sessions to build the church. At the time, her clients included senior state leaders, artists, and prominent intellectuals.
According to sociologist Andrei Raychev, who once saw Vanga, the phenomenon of "psychics" is not unique to countries in transition but to all countries. The Romans, the Indians, and the Chinese had people they trusted implicitly. Raychev is convinced that their popularity will decrease over time, but it will not subside.