Born to a modest family in Galati in 1874, Constantin Levaditi learned the struggles and hardships of life from a young age. Both of his parents got extremely ill when he was only six, leaving little Constantin as the sole provider for the family. In under two years, both of his parents passed away, and he was taken to Bucharest, where he would spend the rest of his study years in the care of a relative. This tragic event turned out to be a catalytic change in Levaditi's life, as the relative who cared for him was a nurse and quickly picked up on the child's interest and inclination towards medicine.
Worldwide career of Constantin Levaditi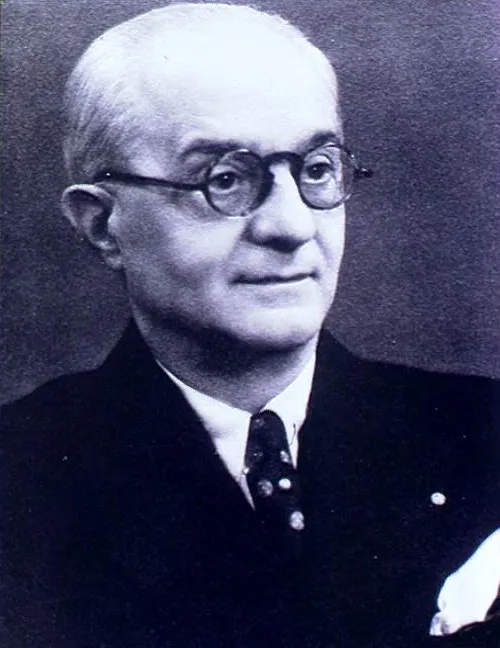 Levaditi graduated from high school and university studies in Bucharest under the supervision of Prof. Victor Babes, a renowned Romanian bacteriologist, who later sent the promising graduate to France. Here, in just one year, Levaditi would publish no less than 16 original scientific research papers. From then on, he would work in various laboratories all around Europe – Germany, England, France, and, sometimes, Romania. But his relationship with the homeland was never a smooth one. A vocal mind and opinionated soul, Levaditioften criticized the acts of the Romanian system that were worthy of contempt, which, despite his outstanding achievements and prestigious reputation, would limit his involvement inside the country.
Levaditi's tremendous works in the study of virology and microbiology have forever impacted the world of medicine. He developed a method for detecting the syphilitic spirochete (the Levaditi-Manouélian method) and discovered a new type of spirochete (spiral-shaped bacteria causing various diseases).
He is considered to be one of the founders of experimental virology and the first European to grow the poliomyelitis virus on tissue fragments in vitro – an achievement that precedes the preparation of the poliomyelitis vaccine.
The vaccine expert
Together with Ştefan S. Nicolau, he created a new vaccine against smallpox. But his probably most known discovery was in the study of syphilis, where he discovered a new agent against the disease – bismuth. Moreover, he was the second researcher in the world to introduce penicillin in the treatment of syphilis.
Constantin Levaditi was a four-time nominee for the Nobel Prize for all the contributions he provided in the field of medicine. However, he did not live to receive the Nobel Prize Winner title. Nevertheless, during the 79 fruitful years of his life, he was awarded multiple prizes and recognitions for his work.
Levatiti dedicated every day of his life to the study of medicine till he drew his last breath in 1953 in Paris. His work, described as 'bridging the gap between nineteenth-century pathology and twentieth-century immunology,' marked the evolution and development of treatments against some of the most deadly diseases known to mankind and pioneered the way to modern immunology.