Estonians might not exactly be known as big talkers, but occasionally, one might hear them complaining about the limited choices for flying into one of Europe's most advanced digital countries. This might be true, but the effort is worth it not only because of the enchanting mix of cobbled streets and Instagram-ready new architecture that the Estonian capital offers.
Climbing up the list
Just ask those who not only managed to fly into Tallinn but decided to stay in what is now the 11th best city for expats in the world, at least according to Expat City Ranking 2022. The study of the 50 best and worst cities to live around the world through the lenses of almost 12,000 expats is compiled annually by InterNations, delving into categories such as quality of life, personal finance, working abroad, the ease of settling in and other expat essentials such as housing, digital life, language, etc.
While the top ten cities in the general ranking (The Best & Worst Cities for Expats) did include four European cities (congratulations to Valencia for winning the first spot), Tallinn was the only 3Seas Region capital placed just outside the top ten, with Prague, the only other 3Seas representative, coming in 21st. But Tallinn is also the highest-placed, distinctively northern city in the ranking, with the majority of the top ten cities having favorable climates in common.
The Estonian capital shines bright in the Expat Essentials Category, where Tallinn placed 4th. It's hardly surprising, as Tallinn was voted the best city worldwide in the Digital Life Subcategory. Estonia's easy-to-navigate online government services didn't go unnoticed by expats (90% happy in Estonia vs. 61% globally). Estonia's unrestricted access to online services, in general, gave the country a 100% score, vs. 82% globally. In this category, expats based in Estonia praised the country for the ease of dealing with local bureaucracy (82% vs. 40% globally) and the obstacle-free process of obtaining a visa (80% vs. 56% globally). The latter placed Tallinn second in the Admin Topics Subcategory, right after Dubai.
Where business and creativity collide
The Working Abroad Index is another bright spot for Tallinn (16th vs. Prague's 18th spot). In the Work Culture & Satisfaction Subcategory, Tallinn comes in third, with expats praising local business culture for encouraging creativity (83% happy vs. 51% globally), promoting independent work (81% vs. 45% globally), and supporting flexibility (92% vs. 60% globally). Favorable working hours aside (76% happy vs. 63% globally), as many as 29% say that relocating to Tallinn has not improved their career prospects (vs. 18% globally). We're sorry to hear that.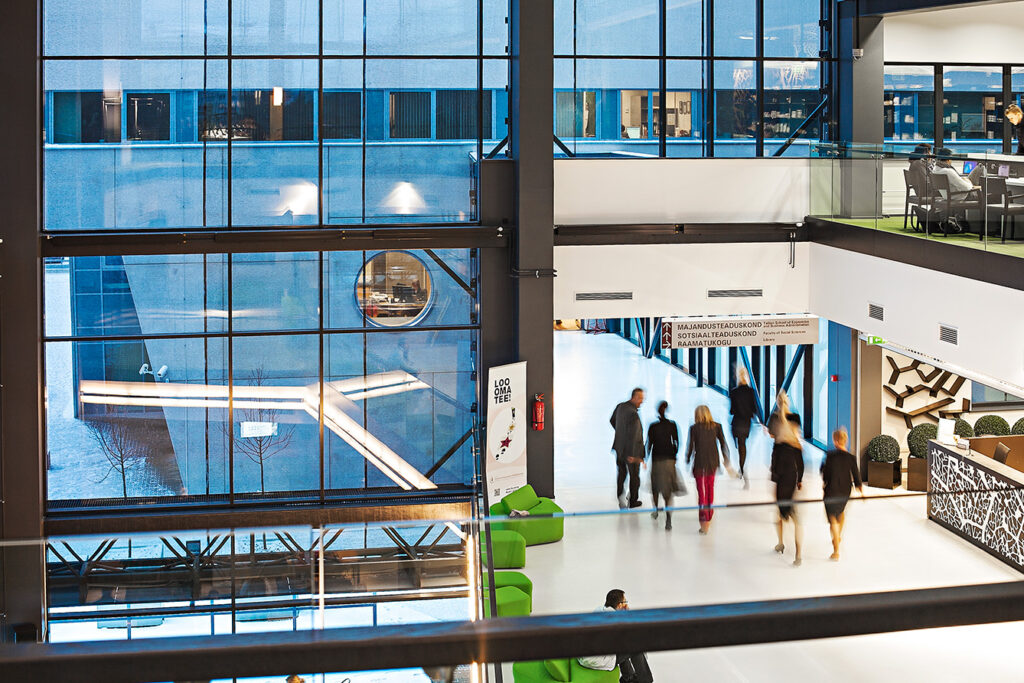 The ranking also looked at the Quality of Life Category. While the top 3 cities in this category were all European (Valencia, Copenhagen, Zurich), Tallinn was placed 22nd, with Prague doing somewhat better in the 15th spot of the ranking. When it comes to living in Tallinn, expats appreciate the city's affordable public transportation (98% happy vs. 70% globally), but come dinner time, one in five expats (19%) is unhappy with the culinary variety and dining options (vs. 12% globally). Here comes another low: the Estonian capital landed 41st in the Leisure Options Subcategory.
The ranking enlists more homework for Tallinn. The Ease of Settling In Index reveals another of Tallinn's weak points (33rd position vs. Prague's 37th). What seems to be the issue? Tallinn is not exactly acing the Local Friendliness Subcategory (38th), with 23% of expats feeling the locals are somewhat unfriendly towards foreign residents (18% globally). Furthermore, more than half find it challenging to befriend locals (52% vs. 37% globally), which leads to general dissatisfaction with social life in Tallinn (35% vs. 26% globally).
Cost of living
Are you contemplating exploring living in working in the world's 11th-best city for expats? It is going to cost you. According to data from Nomad List, the average cost of living for an expat is EUR 1555 a month. If you head south to Valencia, the current number one city for expats, Nomad List estimates that you'll need EUR 1886 a month on average.
Still wondering? You can always check out both before committing, and there's even a flight. With a layover in Riga, of course.