Love to fall asleep to the sounds of nature? Forget that Spotify playlist! Just take a nap in Estonia's Võru County, where three wooden megaphones stand in a fir forest. Looking like a giant lost his 19th-century megaphone deep in the woods, these sculptures immerse you in a warm sound bath.
Shaped like funnels three meters in diameter, they amplify the sound of nature. So, take a minute or two to sit and relax during your next Estonian forest hike. And yes, you can actually take a nap – or stay the night, if you're so inclined. The megaphones lie on the ground, and you are welcome to treat them as tents.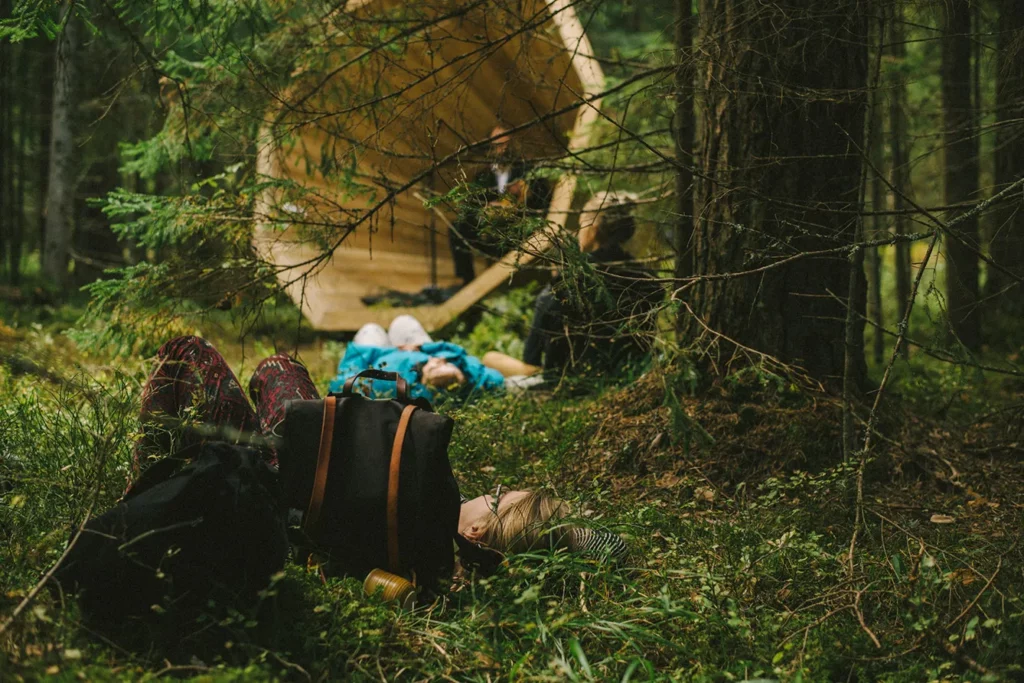 To find the installation, head to the RMK Pähni Nature Centre, co-creator of the project, along with the interior design students from the Estonian Academy of Arts. The creators claim that the idea was to create a library with only one book – nature, though the metaphor of a concert hall may be more obvious. If we're honest, it's not even a metaphor – it's literally an open space concert hall, with sounds produced by the forest instead of musicians (though the latter can amplify their music, too).
Forest megaphones: the lost concert hall
The students invented megaphones as a part of a workshop led by an Estonian furniture creators' studio called Derelict. Tõnis Kalve and Ahti Grünberg created a line of furniture from scrap wood, demolished wooden buildings, and unused yet seasoned wood. Moreover, Derelict's furniture bears marks of what the material was before. In this sense, there is a (distant) analogy to setting wooden furniture in the woods.
But the idea of the library comes back here: the workshop was also supervised by Estonian author and thinker Valdur Mikita, a biologist and cultural theorist by training and author of essays about Nordic life, local ethnography, and the bestselling book "The Linguistic Forest."
With wildlife covering over half of Estonia's lands and Tallinn voted the European Green Capital in 2023, it seems like an obvious case of being in the right place at the right time.