If you like history like your barrel-aged vodka – aka, the older, the better – there are a few places you should visit in Central Europe. Alas, Romania's Movile Cave, sealed 5.5 million years ago and with its own unique ecosystem, is off the table. However, you might want to check out the oldest wheel ever, found in marshes near Slovenia's Ljubljana. Or perhaps debating the authenticity of the (allegedly) 17,000-year-old Venus of Piatra Neamt is more your style.
But you also have to head to Poland, and not only to visit stone forest petrified some 6 to 12 million years ago. The go-to place is the Świętokrzyskie Voivodeship, where dozens of sites hint at times past – millions of years before humans entered the stage. As unbelievable as it may sound, one such blast from the past is the remains of a coral reef in the middle of Kielce – a relatively large city in central Poland, some 400 kilometers from the seashore.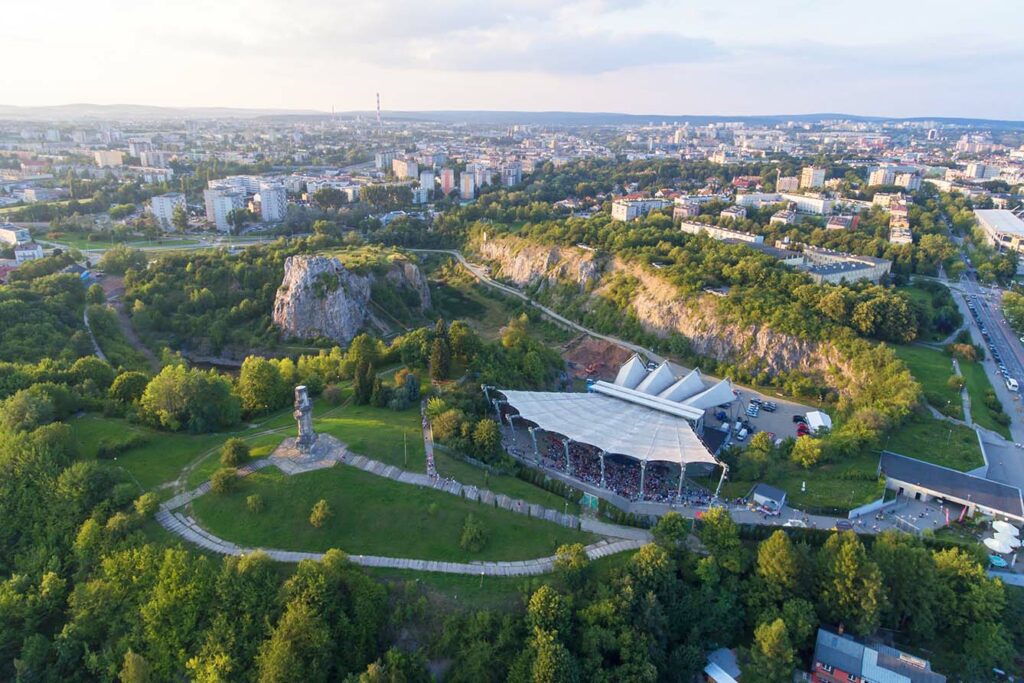 Kadzielnia: a cornucopia of prehistoric finds
For decades, this area has been a hotbed for archeologists making marvelous, one-of-a-kind prehistoric discoveries. Just a few kilometers away from Kielce, in the village of Zachełmie, the oldest land vertebrae footprints were found, giving concrete proof of a time when dinosaurs first became land creatures. These footprints, along with fossils of a 360-million-year-old fish and many "regular" dinosaurs, have their archeological homes in the near vicinity of Kielce. But you don't need to leave town to see some of the oldest signs of life on Earth.
As scientists explain, some 360 million years ago, where the Świętokrzyskie Mountains now sit, there was a tropical sea with organic formations, not unlike the one just off of the coast of the Bahamas today. Kadzielnia, a limestone quarry in what is now the city of Kielce, was possibly in use as early as the 17th century. In the mid-20th-century, the city limits enveloped the quarry, turning it into a nature sanctuary instead. The high point of the sanctuary is the 300-meter-high Geologists' Spur. You can also visit an underground tourist trail of interconnected caves.
The former quarry, now a prime location for festivals, features a viewing terrace and an amphitheater. And right next to it, you can find the remains of the coral reef.