In Latvia, rye bread is not a health-food trend. For centuries, the nourishing loaves have fueled the nation as a fundamental element of the local diet. Rye flour contains B and E vitamins; the bread is rich in fiber and minerals and has a lower glycemic index than its white wheat counterparts. Latvian rye bread also boasts a long shelf life, so one baking session can produce enough to last for months. This is a blessing considering the amount of time and energy that goes into baking the real deal rye bread.
One particular type of rye – scalded rye bread (salinātā rudzu rupjmaize) – is a so-called Traditional Speciality Guaranteed – a product protected by European Union law. The word "salināt" means to sweeten. In this case, the bread-making process involves scalding the flour with hot water and adding sugar, intensifying the fermentation and ensuring the characteristic sweet and sour taste. Caraway seeds are a vital ingredient, too.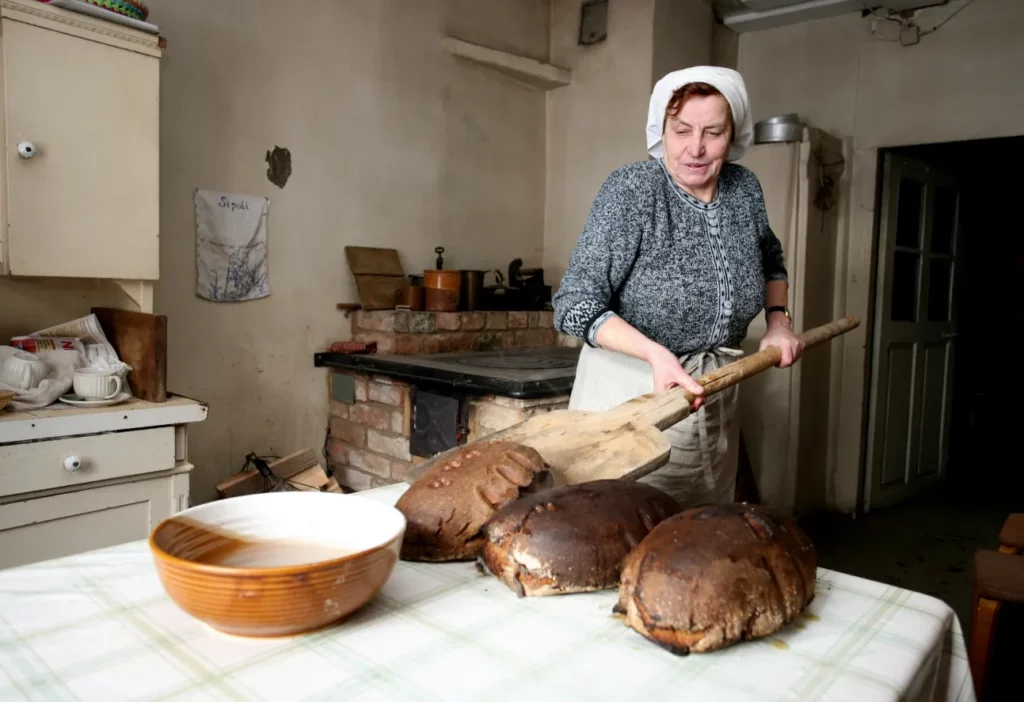 Bread gives reason to celebrate
Every loaf is a reason for the baker to celebrate after all the hours of tough manual labor, but several festivals gather crowds to honor and give thanks to bread for sustaining us. In July, bakers and bread lovers flock to the historic windmill in the village of Āraiši for Bread Day (Maizes diena) festivities. Visitors can try and buy a wide variety of loaves, gain insights into the baking process, and join workshops. This event is rooted in the traditional Jacob's Day (Jēkaba diena) – an important day in our ancestors' calendar, which marked the start of the rye and barley harvest season. Neighbors are said to have competed to be the first to bake a loaf from the season's yield.
In August, the city of Jelgava plays host to the Milk, Bread, and Honey Festival. Jelgava is the biggest city of the Zemgale region, known as the "bread basket" of Latvia, thanks to its fertile lands. The farmers' and crafts market is a big part of the festival, with performances by local choirs, dance and folk ensembles, and tastings.
Adventurous rye bread recipes
An aromatic slice slathered in butter may hit the spot, but several recipes offer a more adventurous way to savor the bread. Rye-bread trifle (rupjmaizes kārtojums) is a dessert built up of layers of breadcrumbs, whipped cream, and jam. The peculiar bread soup (maizes zupa) makes use of stale bread, which is mixed with dried fruits, sugar, and seasonings, to create a satisfying sweet mass. The "soup" is served cold with a dollop of whipped cream.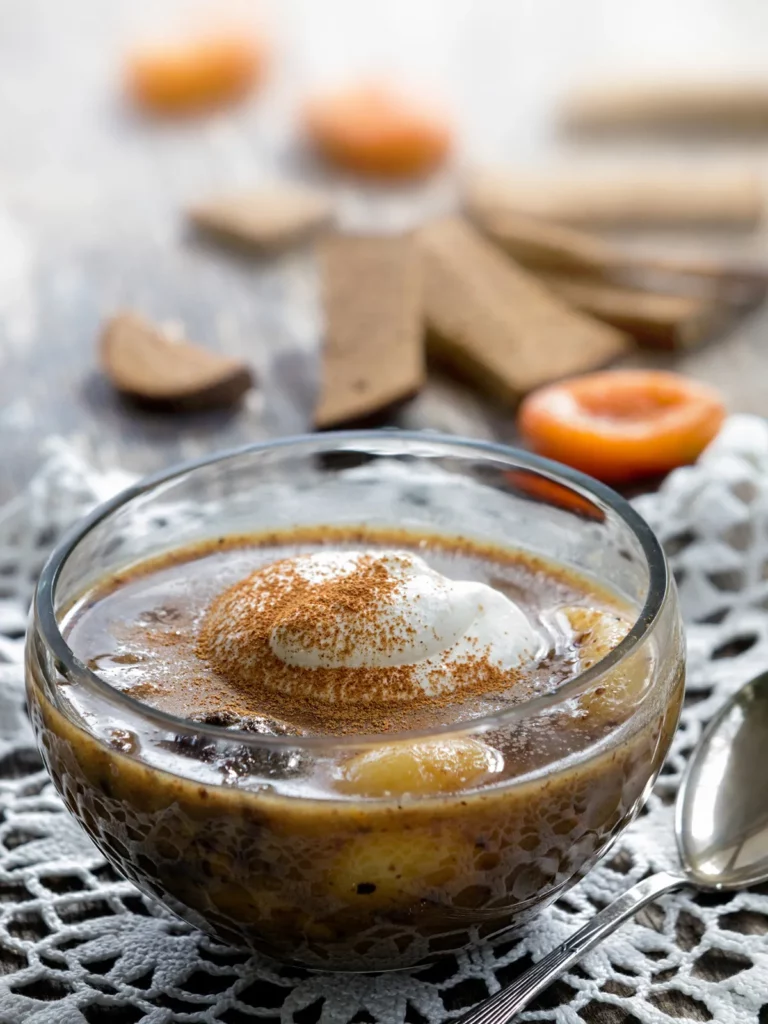 At the savory end of the spectrum, crispy garlic bread (ķiploku grauzdiņi) is a classic bar snack. The chunks of rye bread are fried or deep fried, then smothered in freshly grated garlic, and often served with a creamy or cheesy dip.
Why not take a bread-themed journey through Latvia?
The most dedicated enthusiasts can take a bread-themed tour of Latvia. The Rye Road tourism project gathers farmers, bakers, and caterers with a shared interest in preserving traditional customs for generations to come. Travelers need only arm themselves with the themed map and make arrangements in advance to guarantee hosts will have the time to host the baking classes, tastings, and talks they offer.
Be sure to also check Hhungarian Mangalica.