No place on earth is quite as enigmatic as the Șinca Veche Cave Temple. Its allure for visitors comes from the lack of consensus over who built it, insufficient information about when it was made, or even why it was constructed. Well, that and the strange, paranormal activities people have reported over the years.
Often referred to as The Destiny Temple, this underground, stone-made sanctuary has, throughout approximately 7000 years of its existence, sheltered all kinds of religions and beliefs, or so the symbols craved in the walls suggest. The temple has seen everything from stars of David to yin-yang marks. It's no wonder people from all over the world testified of feeling different inside the stone walls of the sanctuary. With such a complex history, the site is bound to carry at least some spiritual charge.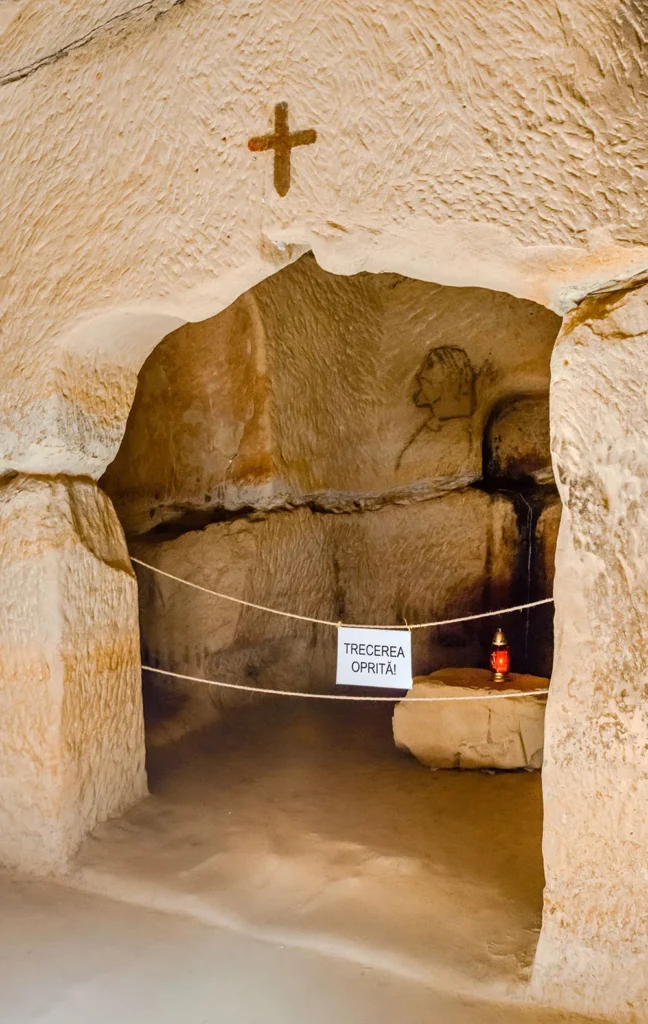 Strange things afoot
Upon entering the temple, you are instantly hit by a strong sense of supernatural awareness that sends shivers down your spine. The five rooms of the Temple invite you to take a deep breath and step inside the mysterious site. You may want to do so carefully, for the light inside the cave is provided only by one sole hole in the ceiling. And by the tens and hundreds of candles lit by people.
Upon entering the cave, do not wander too far off, or you might miss the altar room. This is where your most desired wishes come true, where every sickness magically fades away, where everything you ever wanted will come to life – but only for the pure-hearted ones. There are two altars in the temple, but only one is located right under the "tower" of the cave.
The Șinca Veche UFO connection
The opening to the outside world is the only source of light, and the spiral shape of the "belfry" intrigued many archaeologists and visitors alike, alluding to the possibility of extraterrestrial involvement in the temple building. According to the legends, one must sit right under the sunrays coming in through the "window" to benefit from the allegedly supernatural particularities of the site. It must be quite a difficult task, given the significant number of visitors daily, so you should go early in the morning if you want to have the perks all to yourself.
To reach the Șinca Temple, located 45 km from the beautiful city of Brasov, all you have to do is reach the village of Șinca Veche. From there, drive across a deserted meadow, pass through a forest, and go up until you reach a stone cross that will point you the way. From there, in a matter of minutes, you will have officially reached the mysterious spot. If you happen to find these indications as "mysterious" as the temple, fear not, for the locals are always eager to help those searching for the mystic sanctuary.