Sleeping in a guitar-shaped cabin is, for sure, a one-of-a-kind experience. Not many places in the world allow for such an adventure. If you don't want to travel all the way to South Korea or the United States to experience such a mind-blowing vacation, know that you can live out your traveling fantasies in Râșnov, Romania.
A Symphony of tiny houses
Part of a greater complex titled Symphony Tiny House Resort, the Guitar Tiny House is the first instrument-cabin residence that has opened its door to visitors. The fact that this unusual accommodation is located just 6 kilometers from the city of Râșnov (Brașov county) is important not only because it gives you access to multiple tourist attractions but also because Râșnov happens to be the homeland of a heavy metal festival known as the 'Rockstadt Extreme Fest.'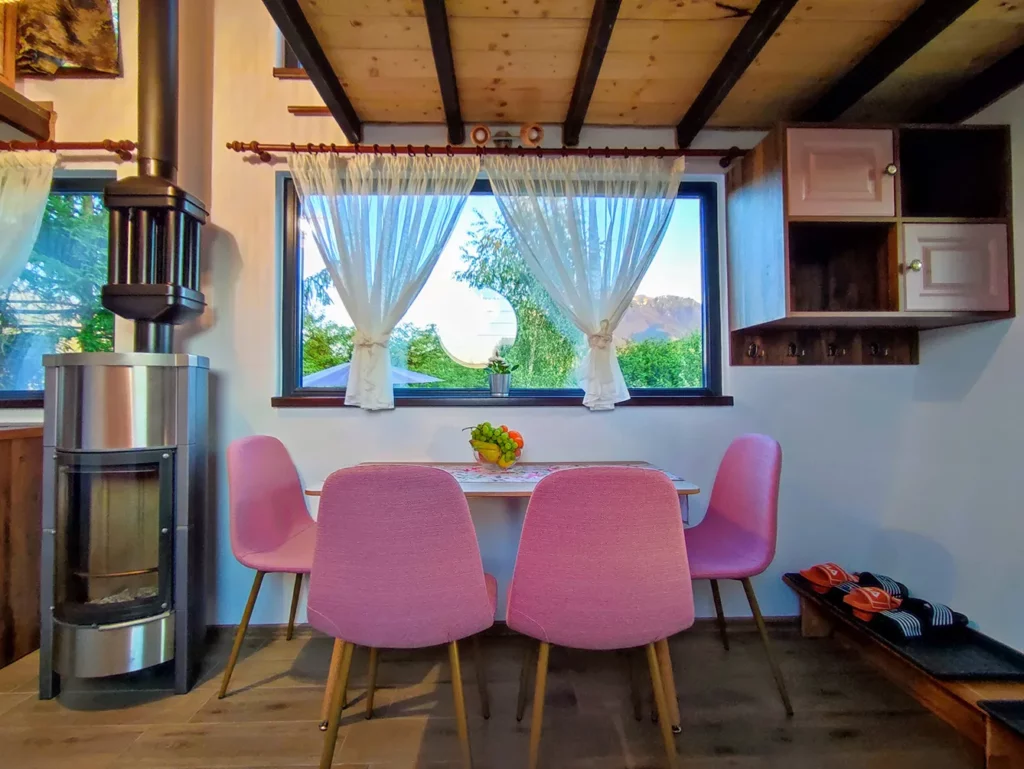 Each year, hundreds of metalheads gather around in the little town of Râșnov to enjoy the event. Throughout the nine editions, its popularity continued to boost, which is what sparked the initial thought of designing a guitar-shaped cabin nearby.
Not only is the aspect and location attractive to a regular tourist, but the special connection between the accommodation and the festival won over the headbangers who were quick to sell out the availability as soon as the 'guitar' was out of the 'box.' In fact, the complex was inaugurated the day the festival began.
The OMG factor
Locals and festival goers weren't the only ones impressed by the uniqueness and creativity of the concept. In an interview for the Romanian newspaper Adevărul, the owners mentioned that their Guitar Tiny House accommodation was featured on the first page of AirBNB's OMG section, a category dedicated to the most outstanding vacation rentals in the world. Not only was the cabin the only one in the region to make it to the top of the list, but it was also the cheapest, which in today's day and age means a lot.
If you've ever dreamed about snoozing inside a guitar, the thought of the price per night might have been enough to wake you up from your sweet thoughts. But with this accommodation, you can now rest assured, for the rental is sure to take care not only of your mental and physical well-being but of your wallet as well. With a total capacity of up to four people, the bungalow is fully rented at 100 Euros, with an additional 20 Euros during the weekends.
Don't worry. The guitar-shaped cabin isn't the only site worth seeing near Râșnov. Râșnov Citadel, Bran Castle, and Peleș Castle are just a few of the beautiful places you can visit during your stay here. Moreover, ATV riding, paintball, parachute jumping, bungee jumping, rock climbing, and horseback riding await you to give them a go.