One of Slovenia's main assets is indisputably its nature. But also the nationwide sense of responsibility for this true treasure. In fact, thanks to the country's natural values and to the awareness of the Slovenes, it can serve as a role model of sustainability for the rest of the world.
Green, diverse, sustainable
For some people, Slovenia seems to be the most idyllic place on Earth: compact, accessible, and diversified at the same time. On its ca. 20,000 square kilometers, there are high mountain ranges, the Adriatic Sea coast with a moderate Mediterranean climate and impressive plains and plateaus with seemingly infinite caves and rivers. More than half of the area is covered by extensive forests. It's no wonder that Slovenia's nature counts as one of the richest in the world – it accounts for around 1% of the entire globe's biodiversity and has the highest concentration of species (many of them endemic!) per square kilometer.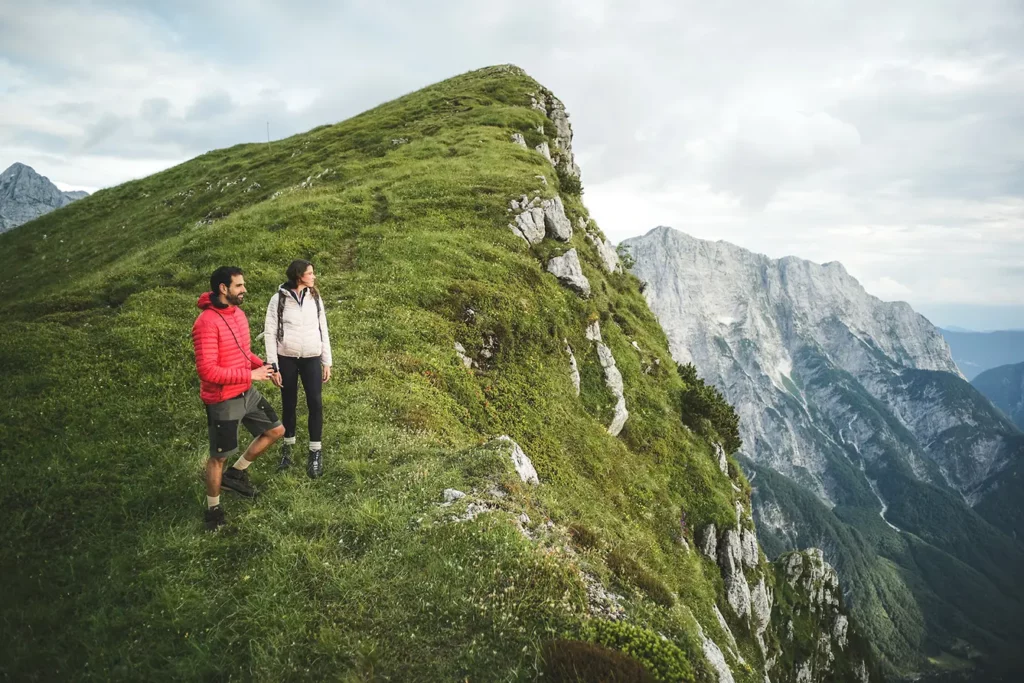 But Slovenia does not only offer nature. There are several bigger cities, as well as countless picturesque municipalities and villages across the country. Even the urban areas here are extraordinarily green. The capital city, Ljubljana, has been recognized as Europe's Greenest Capital (in 2016) and the Tree City of the World (in 2020).
One could say that the Slovenian mentality is all about green. The level of awareness and appreciation for nature is impressively high. People here love to spend time outdoors and nurture their small but perfect gardens and self-sufficient farms; they are passionate about beekeeping, wine making, and organic food production.
Sustainability
In 2017, Slovenia completed almost all 100 sustainability indicators reflecting the climate, culture, and natural components. Since then, it has been considered one of the most sustainable countries in the world and ranks fourth in terms of positive contribution to the planet's welfare. The local policies and education standards pay great attention to ecology and social responsibility. Almost 40% of Slovenia's territory is being protected and included in a habitat conservation system.
There are strict politics regarding waste management in Slovenia aimed at making it a zero-waste country. Since 2021 nearly all single-use plastic products have been banned. Other disposable goods that are still on the market must be labeled according to restrictive guidelines. Consumers are obliged to strictly follow waste segregation rules.
The center of Ljubljana, the capital city, is a car-free area. Parking and charging spots for electrical vehicles are common and richly spread across the cities. Public transportation is affordable and well-organized. And cycling seems to be a kind of national hobby.
Ready to "green" the world
What's groundbreaking, Slovenia's education on all levels includes sustainable development as a fixed part of the formal curriculum. From kindergarten to university – the educational system aims to provide knowledge and shape mindsets and attitudes supporting the environment and social responsibility.
Students here spend a lot of time on outdoor cultural, sports, and science-based educational activities. More and more schools are becoming registered as "Eco-Schools," engaging students and teachers in environmental-friendly initiatives.
This responsible, holistic approach includes also local tourism. "Green travel" is widely promoted, endorsing sustainable ways of spending time across the country. Devoted organizations provide recommendations on responsible holiday destinations and service providers registered under the so-called "Green Scheme" roadmap.
Slovenia, considered a "Green Destination of the World", issues a certified "Green Label" for trustworthy and responsible providers of products and services. Among them, there are agricultural destinations, parks, sustainable urban attractions, ecological means of transport, organic traditional food and beverages, as well as leisure or wellness activities not harming the environment.