Until the middle of the 19th century, Zagreb was divided into the secular settlement Gradec and the church settlement Kaptol. At the beginning of the 19th century, a well-known Zagreb bishop, Maksimilijan Vrhovac, had a tunnel built under Kaptol to the secular part of Vlaška Street. However, the bishop was not interested in visiting a nearby butcher or tannery. He was interested in joining the Freemasons' meetings. Maksimlijan didn't want to be seen coming to the headquarters of the Freemasons because he feared it would be considered inappropriate for his position and, ultimately, the whole Church. Not willing to pass on the meetings, he found a rather unorthodox solution in the shape of an underground tunnel.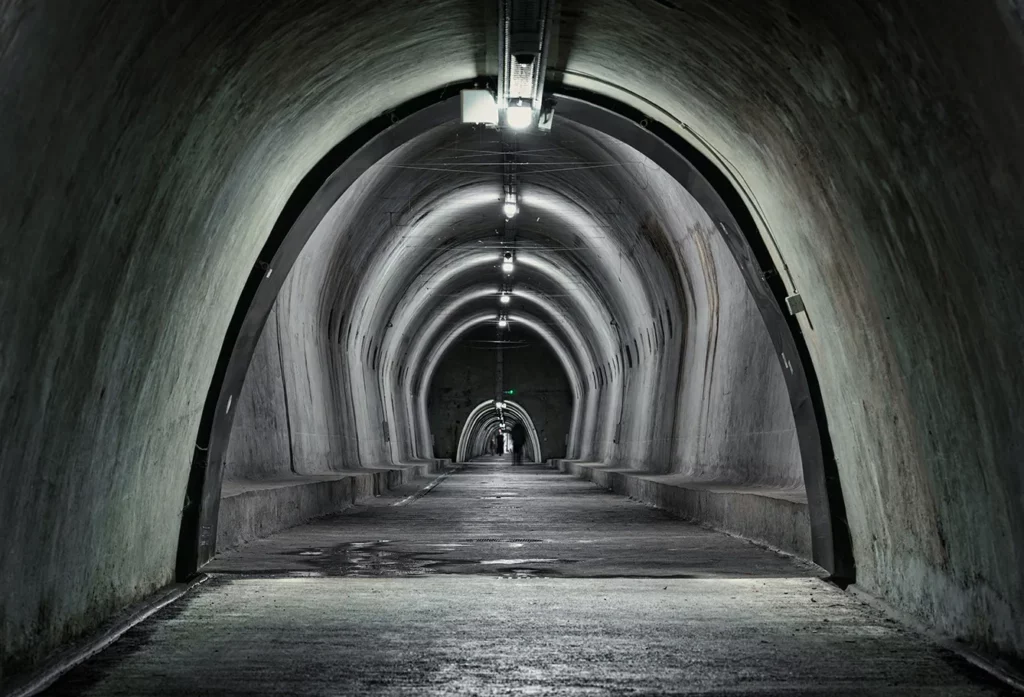 "Can you visit the naughty bishop's tunnel?" I hear you ask. Unfortunately, this famous 100-meter-long Zagreb underground tunnel is still not accessible to the public due to ownership disputes. What are the other options for visiting Zagreb's underground world? Today, the only underground tunnel open to the public is Grič Tunnel under the Gradec settlement that is today's Upper Town. It is by no means a consolation prize – this tunnel also has some interesting stories connected to it.
Zagreb tunnels, Freemasons and Nazis
You've probably heard how the Nazis loved to build tunnels and various underground buildings, and they transferred that love to the Croatian Nazi groups known as the Ustaša. In 1943, the main Croatian Nazi leader, Ante Pavelić, ordered the construction of the Grič Tunnel for the security needs of Zagreb.
The construction of this 350-meter tunnel took two years and was completed just before the fall of the Nazi regime; thus, it never served its intended purpose. The tunnel remained unused and closed until the 1990s.
During the Homeland War in the 1990s, the system of Zagreb's underground tunnels was rediscovered. The newly established Croatian Army was looking for safe and hidden locations. Grič Tunnel and the tunnel between Tkalčićeva Street and Tuškanac Street (approx. 500 meters) proved to be ideal for the purpose. Both tunnels were turned into military facilities for a few years, but when the war ended, the tunnels again became obsolete. The army still owns the tunnel between Tkalčićeva Street and Tuškanac Street, but Grič Tunnel was handed over to the city. Today, it serves as an underpass for pedestrians and a bonus location for raging parties and annual Christmas exhibitions.
The number of underground tunnels underneath the Croatian capital is still unknown. The system of tunnels is mentioned in numerous literary works, but the entrances to them have never been found. For example, until the 1990s, not much was known about the tunnel between Tkalčićeva and Tuškanac. So, if you enjoy a bit of mystery, you are welcome to visit Zagreb and look for hidden entrances to yet-undiscovered underground tunnels.