The importance of good architects is known to anyone who lives in cities scarred by poor architectural designs. It is also architecture that becomes one of the historical monuments to civilizations. Therefore, it is extremely comforting for Poles to think Poland has something to brag about concerning modern architecture.
Bogusław Barnaś: Golden child of building design
Bogusław Barnaś is a young Polish architect of international renown. His, it could have seemed incoherent, childhood interests finally revealed his true calling. Bogusław was born to become an architect. He did not just fulfill his dream but excelled at the art of creating and recreating spaces where people can live and work. At age 25, he was employed by one of the biggest design agencies in the world – Foster and Partners. It was not a fairy tale story.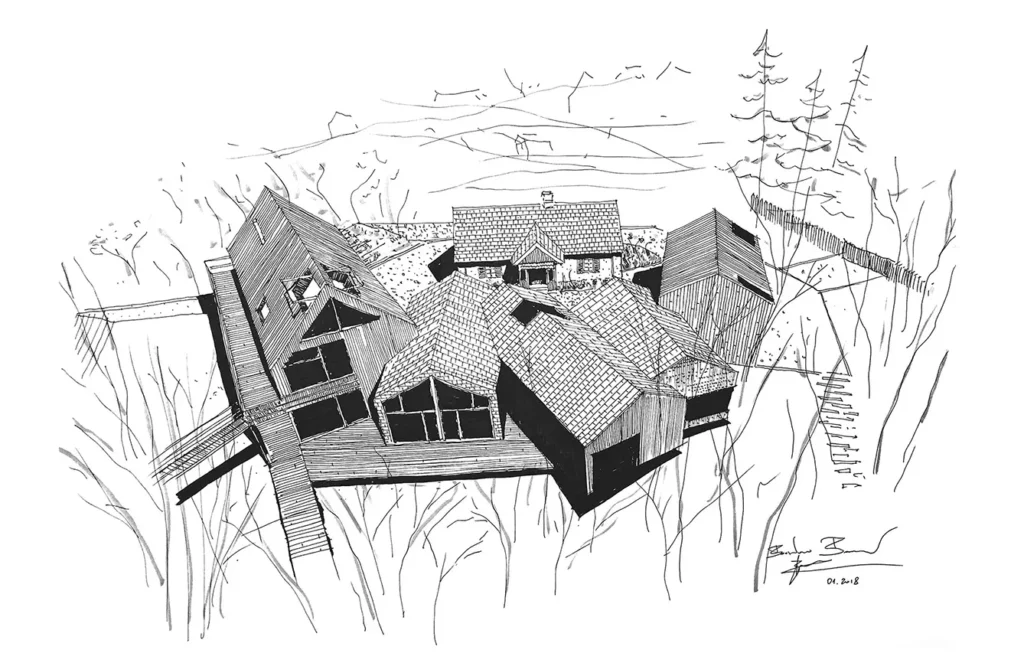 He landed this dream job after a couple of noticed, yet unsuccessful, attempts. However, he found living in London straining. In one of his interviews, he said that life in this big city was, as he described it, an eye-opener. "I began to question whether the contemporary man should really spend one hour of their day in a basement – I mean, the Tube? Are glass office buildings, which do not draw on the local culture, really the best surroundings to live in? I realized that globalization poses a threat to our diversity and well-being." He decided to move back to Poland, where in 2009, he started his own project – the BXB Studio.
FarmHouse: Inspired by Polish wooden architecture
Barnaś openly admits he is fascinated by Poland's wooden architecture. When asked in one of his interviews by Mariusz Golak, whether he was not afraid that drawing on one truly native Polish style of building (namely the Zakopane style) would result in the recurrence of the same banal forms, he opposed the superficial need to draw from foreign styles.
"Designing in Poland, we should not restrict our inspiration to the Zakopane style only, but seek it in local culture, traditions, and landscape. We possess great historical and cultural richness from which to draw. Repeating foreign stylistic templates seems unnecessary when we can root ourselves in Polish wooden architecture, artistic paintings, architecture, and urban design of Polish cities. We can make connections with medieval Poland, the interwar period, and even the People's Republic of Poland," he answered. In another interview, he said he would like to be perceived as "an ambassador to the Polish character in architecture."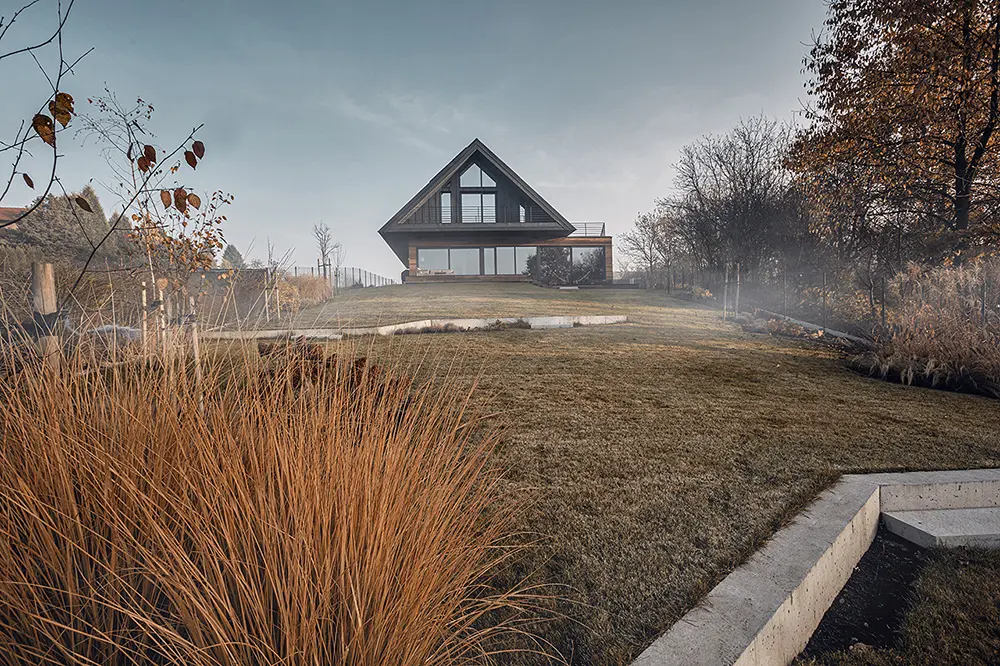 Recipe for success
True to his own beliefs, his studio completed several projects that gained international recognition. Two of the BXB Studio's designs just this year won international acclamation. The Lesser Polish Eaves Cottage was among the winners of the German Design Awards 2022. The same project was also awarded the European Property Award 2021-2022 and the Global Architecture and Design Award 2021. And just as you thought 2022 could not possibly go any better for the talented team, you realize we are still discussing one design. And what about the other awarded project?
Established in 2016, the Architecture MasterPrize is considered the second out of the five most important international architectural awards. This year it was awarded, among others, to the BXB Studio for the Polish Farmhouse project.
The studio described the project in the following words: "At BXB Studio, we design buildings that are modern but at the same time draw on tradition. Such a combination allows us to create unusual forms, and The Farmhouse is a perfect example of it, as it is a transformation of a typical rural homestead into a modern residential manor. In the place of five existing farm buildings due for demolition, we proposed five contemporary Farmhouses. The newly designed forms have a unique shape which results from the reference to the existing farm layout, terrain, view axes, functional needs, the division into residential zones, and the location of trees." [original spelling].
If architecture is your thing, you want to watch the designs coming from the small Polish studio. Its team is on a mission to make a bold Polish statement in international trends.