To many Poles, it sounded a lot like a postponed April Fool's prank. In June 2020, Polish Prime Minister Mateusz Morawiecki, during his visit to the Warsaw office of game developer 11bit Studios, made a notable announcement. The Studio's videogame "This War of Mine" was to be added to Poland's school curriculum.
Children, please open your "This War of Mine"
The school system in Poland offers two curriculum lists, one of which consists of compulsory reading, and the other one, with approved texts that teachers are freely allowed to choose from. "This War of Mine" was added to the latter. The internet went wild about the decision, which was supposedly the first of this kind in the world.
What drove such an important decision? The topic wasn't quite as important as the perspective the game offers. Though it is far from "The Witcher" in terms of recognition, "This World of Mine" is a war story told from the perspective of a civilian war survivor. Although it is set as a classic RPG (role-playing game), it doesn't put you in the shoes of a hero who saves the world by killing enemies.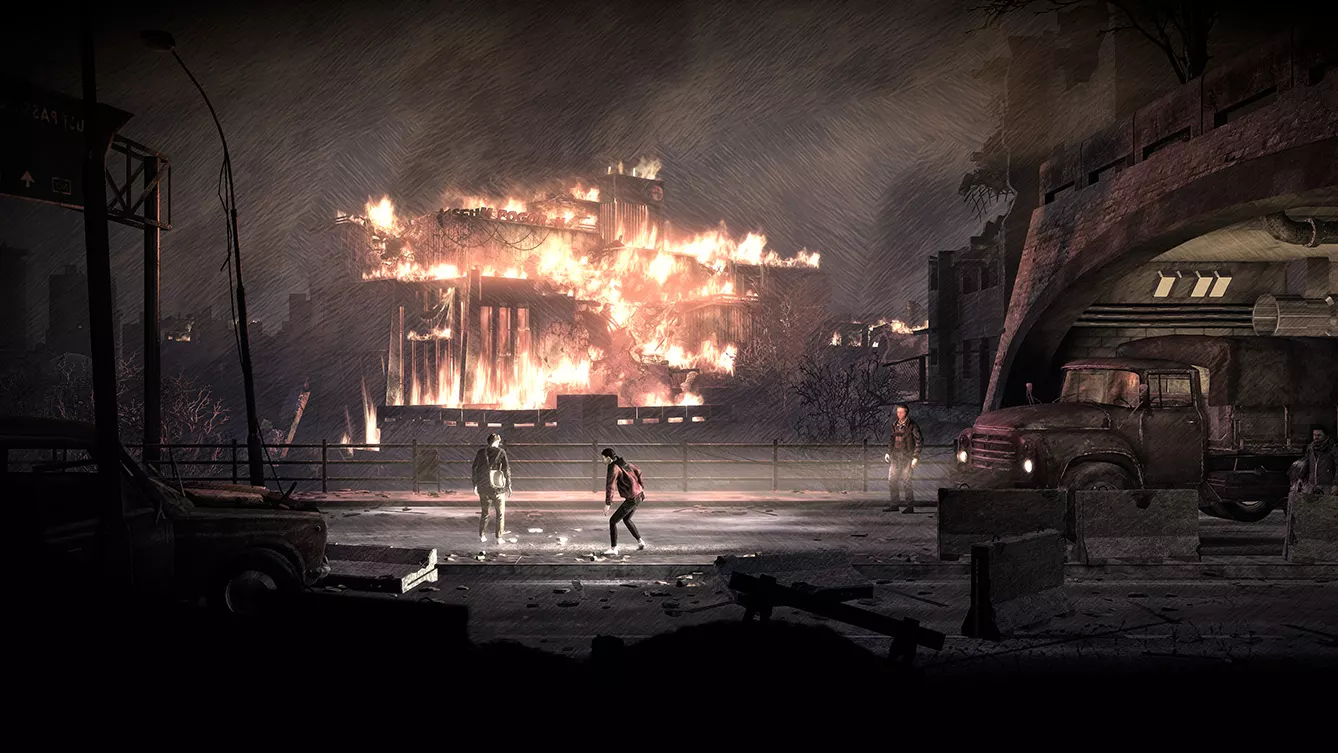 Instead, it shows you a world torn by war through the eyes of a collateral casualty – a civilian. As such, it forces players to manage the scarcity of staples – shelter, food, and medicines. It forces you to move cautiously, not to look for adventure, but instead – to try to avoid it. As a player, you live in constant danger, far from having the opportunity to go on a shooting spree.
Survival is the opposite of adventure
But that's not the end of the game's educational qualities. This survival videogame does not only depict the demons of any war, but of a specific, real-life war. The player leads a team of characters through ruins modeled on those left after the Sarajevo siege.
Snipers', looters', and survivors' behavior is based on the accounts of real-life war survivors, some who lived through the Second World War, some deeply rooted in Polish social memory, and some as witnessed in the more recent Balkan War.
Sarajevo in Bosnia was under siege for almost four years during the Balkan War in the 1990s. Until the 2022 war in Ukraine, it was considered to have been the bloodiest battle since World War Two. It is estimated that, on average, the city took over three hundred shellings a day. The moment of sobriety that eventually led to the end of the siege came after one such shelling brought death to some seventy people.