It's not a widely known fact that a real person inspired E.C. Segar, the creator of Popeye. And it just so happens that this very inspirational guy was Polish. What do we know about him?
Frank Fiegel's family from Greater Poland
His parents, Bartłomiej and Anna Figiel, were married in the city of Czarnków, about 70 kilometers (43 miles) north of Poznań. They were wed in 1864 and emigrated to the United States before their son, Frank, was born. The family changed their name to a more easily pronounced Fiegel. When on January 27, 1868, in Chester, Illinois, a little boy was born to this world, no one could have suspected he would be immortalized in a work of contemporary art.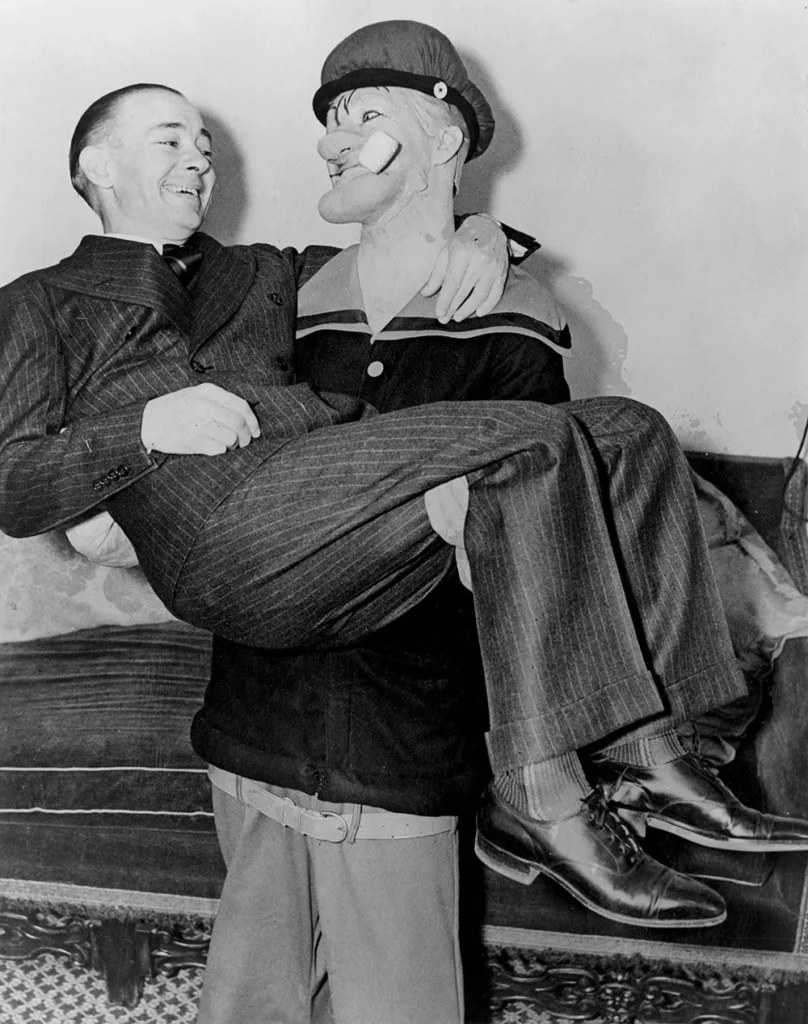 To be honest, one cannot find much information on Frank. It is known that, at some point, he joined the navy. He was also considered to be abnormally strong. When he retired, he worked as a bartender in his hometown of Chester. Despite his rather rough looks (he had a naturally deformed face and only one functional eye), he was a "likable bum," according to the local legend. In people's recollections, he is presented as a kind man who, despite getting into a fistfight here and there (which actually came as an occupational hazard since he also worked as a bouncer), Frank Fiegel would always strive to be the "good guy." 
He is said to have had a mellow heart and was liked by the local children who gathered around him to listen to the stories of his youth. Frank, who always smoked a pipe, would patiently tell and retell his antics, defend weaker kids from bullies, and inspire them to be brave. One of the boys who met Frank and had the privilege of listening to his great adventures was E. C. Segar – the creator of Popeye.
Inspiration and resemblance
Segar was born into a Jewish family and worked hard to become more than a laborer, which was his father's occupation. Eventually, he took on a cartoon-drawing course and became extremely successful. Among his most notable works are Sappo (also known as The Five-Fifteen) and Thimble Theatre, which was where Popeye first appeared in 1929. You may say his appearance was late, as the strip was first published in 1919.
However, he made such an impression that he was introduced as a regular, following numerous requests from the readers.
And so, his character started unfolding, as well as his adventures. Apart from the physical resemblance to its real-life Polish counterpart, Popeye resembled Frank "The Rock" Fiedler in his kind-hearted nature, calling to being the hero, as well as having a soft spot for kids (during his development, Popeye started to often moralize kids, warning them to be careful and stay away from trouble and danger). His keen fistfighting attitude also leads us back to Frank "Rocky" Fiegel, yet Popeye only used them for a good reason.
Popeye Legacy
Choosing the Pole as a muse for his character must have come from Segar's genius, as Popeye left a pretty impressive legacy. Even after the premature death of the cartoonist behind the character (Sear died of leukemia at 43), Popeye continued to live on in the cartoon movies and other spin-offs. He traveled as far as Hollywood, and in 1980, it was turned into a musical on the lovely coast of Malta, starring Robin Williams as the main hero.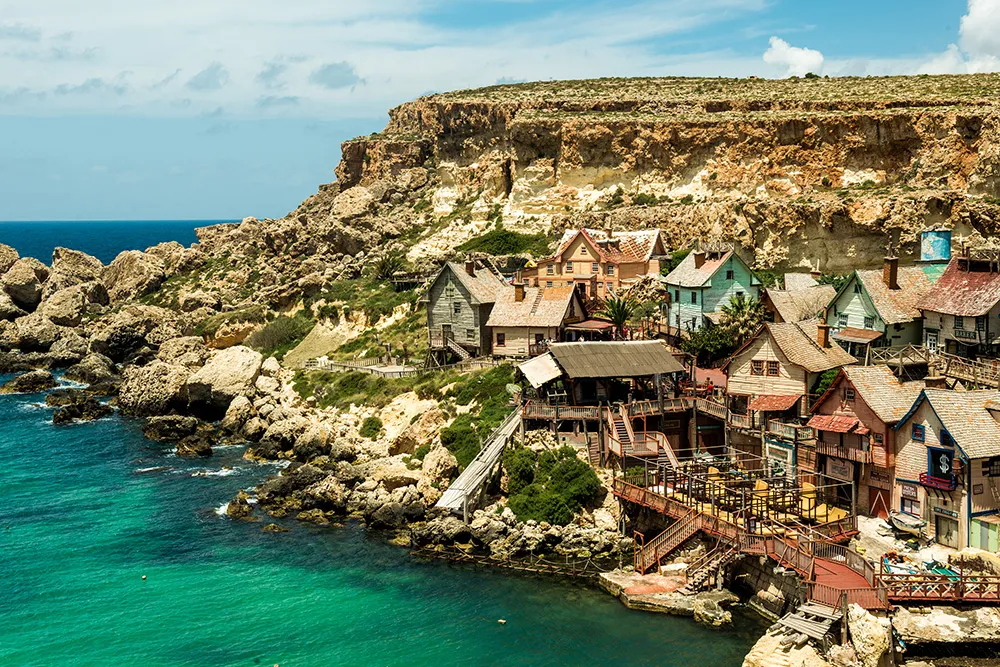 If you wish, you can still visit the set, as "Popeye's Village" never ceased to exist and is open to anyone visiting Malta. Also, the hometown of Fiedler and Segar has a Popeye Character Trail. Initially, the town celebrated Popeye with a small monument in 1977. And since 2006, the community has started adding additional sculptures, one per year, during the annual Popeye Autumn Festival to commemorate other characters of the famous cartoon.
Did he know?
There is no way to verify whether Frank "Rocky" Fiegel was aware of his indirect yet immense influence on popular culture. Some say he had no clue, while others claim Sieger was paying him some royalties as a "thank you" for the idea. Nonetheless, his tombstone has the original image of Popeye engraved on it and an inscription confirming he was the inspiration for the famous character. 

Check out our article on Slovak Origins of Bryndza