Picturesque beaches, pristine nature, impressive historical towns, delicious Mediterranean and Balkan cuisines, quiet hideaways, vivid party locations, agricultural cottages, and fancy resorts – it all fits on a 47-km Adriatic shoreline of Slovenia (called Obala) that Is completely underestimated – hence, still not very crowded.
Hidden treasures for Slovene vacations
Squeezed between Italy and Croatia, the Slovene Istria – tiny but shiny – simply has it all. Yet, many tourists simply drive through the region while transiting to Croatia. If they only knew what they were missing!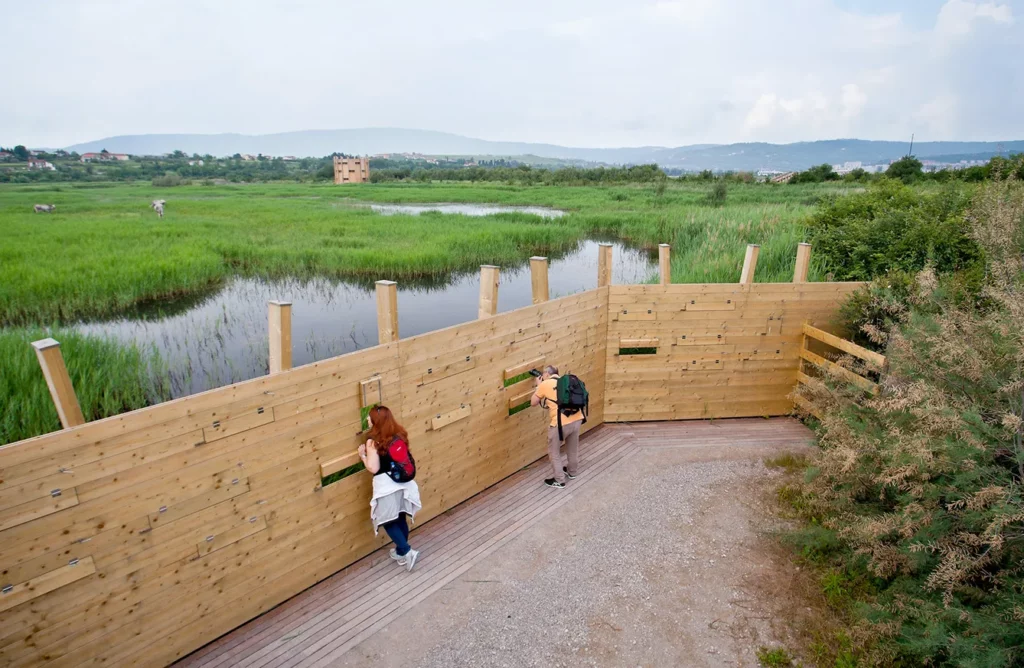 The short Slovene Riviera, enclosed by the Gulf of Trieste, remains a relatively rough gem undiscovered by touristic hordes. In a compact area, plenty of diverse attractions make the peninsula a surprisingly captivating place to explore with its intimate pebble beaches, impressive karst cliffs, stunning wild nature, and historic cities of charming Roman and medieval chic. There is a lot to discover, whatever one prefers to do during holidays – swim, snorkel, dive, sail, go hiking or cycling, eat and drink at its finest, get spoiled in a spa or party hard.
Nature time
For nature lovers, the region offers plenty: The Škocjanski Zatok Nature Reserve is the largest brackish wetland in Slovenia. Here you can spot hundreds of bird species and Camargue horses wandering freely around the reserve.
The Strunjan Nature Park and the Mesecev Zaliv beach (Moon bay) in Portorož are home to the Adriatic's highest and most impressive cliffs.
In the Secovlje Salina Nature Park, you'll see the famous Piran Salt Pans that have been in operation for more than 700 years.
And all around: vineyards, olive tree plantations, caves, climbing locations, and forests with a possibility of truffle hunting.
City time
The biggest city in the region is Koper, with its quiet, compact old town and some excellent shopping malls. Here you can walk along a palm tree, California-style promenade, until the impressive port of Koper.
But also other municipalities are worth a visit. You can't miss Piran, which certainly belongs to the most beautiful cities in the world. Its central Tartini Square (Tartinijev Trg) is surrounded by colorful buildings (deceptively Italian in style), charming cobblestone alleyways, and old Venetian walls. You can visit old churches, castles, and museums (e.g., the Shell Museum).
(Sea)food time
The south of Slovenia offers a wide range of excellent food choices, from simple but delicious street food to fine seafood cuisine. The 'frutti di mare' is being freshly delivered by the local fishermen, and truffle delicacies based on regional 'tartufi'.
Wine lovers won't be disappointed with Slovene wines like malvazia, muškat, and refošk.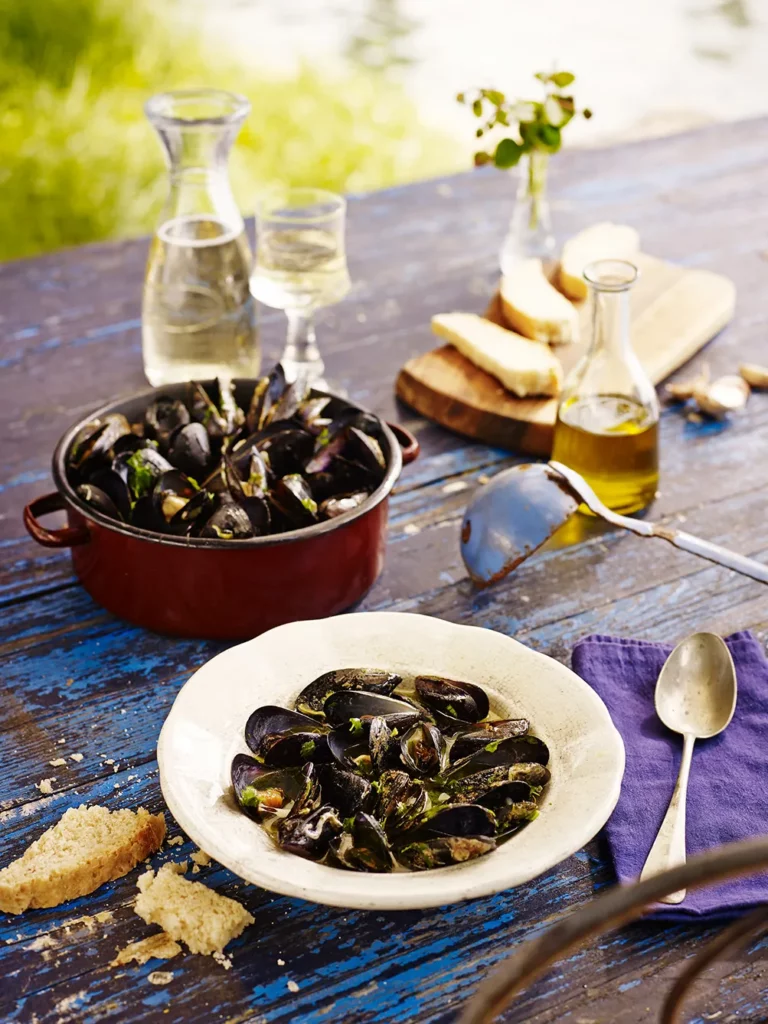 Sailing time
In Portorož, Piran, Izola, and Koper, you can find all kinds of possibilities to enjoy water sports. Aside from guided boat cruises, kite-surfing, and sup rentals, you can also go on a diving adventure or… park your private yacht in one of the marinas on the Slovene coast.
Beach time
Here comes Izola, a small, romantic port city with probably the best beach infrastructure. If you're traveling with kids, then the Simonov Zaliv is the right place to go. Also, Delfinček and the wheelchair-accessible Bevkova beaches are very family-friendly. If you prefer more privacy and wilderness, try Bele Skale beach, where flat white stones surround the turquoise and emerald green sea waters.
You can find great spots to swim in such places as Piran and Strunjan. A bit away from the main public places is where the naturists enjoy their nude swim.
Party time
If you like glamor and a bit posh atmosphere, you're exactly right for Portorož. It's the country's most glamorous city, with expensive hotels in the Austro-Hungarian Empire style, dazzling discos, and gambling clubs. The city never sleeps – it's definitely a party place, full of lights, music, and fashionable people from all over the world.
Plus, here you can find Slovenia's only sandy beaches!
Time for some R&R
After a day of enjoying the rich offer of attractions, there is time to relax. You can behold a sunset at the seaside and have some delicious ice cream in one of the Riviera's numerous cafes.
Or let yourself be pampered by whatever the soul desires – e.g., at Koper's Aquapark Žusterna, at a wellness center in Sečovlje Salina Nature Park, or at the open-air spa Lepa Vida Thalasso in Portorož.
You certainly won't miss anything in Istria – Slovenia's small but splendid region!