In recent years, more emphasis has been put on food. People seem to be more aware of what they eat and, consequently, try dishes that may be inspired by traditional and popular foods from abroad. Perhaps this is what gave such a boost to the food tourism sector. These days, visitors from other countries have become more demanding regarding the specialties offered by restaurants and food joints. They seek authentic dishes and a truly local experience.
Food in Central Europe: Just how Mother Nature intended
To this end, some spend hours on the internet, researching areas they are about to visit to plan their meals and pick the best places to eat. Let us give those fearless travelers a hand and tease their palates with the flavors of Central and Eastern European cuisine!
In general terms, Central and Eastern European cuisine relies very much on the seasons. Sure, it is possible to import fresh ingredients from other regions to enjoy summer foods all year round, but it is no mystery that it never tastes the same. Central and Eastern European cuisine tends to respect the natural cycle of the seasons, and you notice how your local diners adjust the menu to cater to which more locally grown products are available.
This quality is reflected in the annual food festivals that invite hungry visitors to try the most gourmet products in the region. In many ways, such culinary events are a great representation of what Central and Eastern European cuisine are all about. Let us have a look at what possibilities await the adventurous foodies!
Where there is a fair – there is street food
When is the best time to travel to Eastern and Central Europe to try some traditional food? The short answer is – all year round. While traveling in the summertime and tasting dishes offered in the event stalls or by local restaurants seems pretty obvious and straightforward, probably not many tourists would think to go in search of good food in the colder months. Mistake!
Although, the northern parts of Central and Eastern Europe have one thing in common – they tend to get really cold in the winter and have limited access to locally grown fresh produce at that time of year – winter is actually a great season to come and explore the food side of many heartwarming events. Why is that so?
Well, for example, in Poland, a lot of traditional food is stewed, fried, and baked. The food offered at fairs and events is served steaming-hot, even during the summer. Therefore, you might appreciate it more when colder weather as a welcome means of warming up. Bigos (hunter's stew), grochówka (pea soup), sausages fried over a live fire, and pierogi (dumplings) are all traditional Polish dishes that can be found in restaurants all year round but tend to taste even more lovely in the open air. Try visiting Poland during Saint Martin's fair (11 November) or in December around the time of Christmas markets, and be prepared to be food-blown away!
And if you happen to be a pro – or aspire to become one – why not visit the Tallinn Foodfest, which is packed with local produce and conferences and tasting sessions that can help you start your own adventure with the Baltic cuisine? As far as Estonia is concerned – it is known for its pickles and smoked fish. Yum!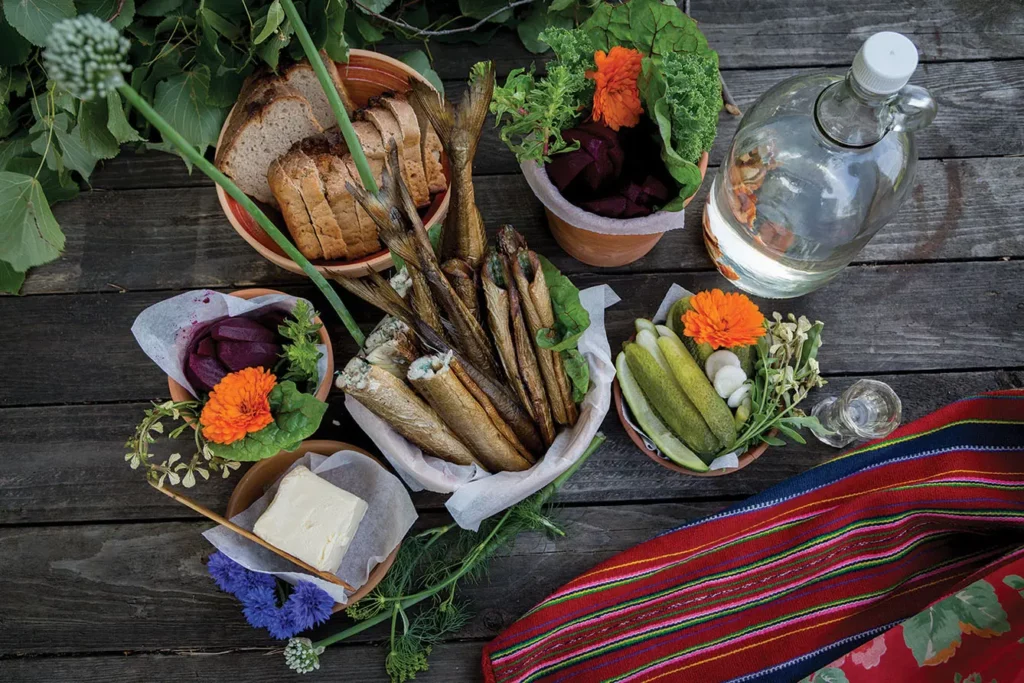 Beans are for Bulgaria
All the pickles, stews, and smoked goodies are all great, but what if you are in the mood for something more on the veggie side? Beans, being one of nature's great sources of protein, are the iconic food of Bulgaria. Smylian village celebrates the most appreciated variety – the smylian bean – during a festival dedicated to its lush flavor. Not only that – their geographical origin is protected, as they are unique in their taste and nutritional value. At the end of October, you can visit Bulgaria and spend a day delighting your tastebuds with the state-of-the-art Bulgarian specialties celebrating this amazing bean.
Another interesting fact about Bulgarian cuisine is their love for yogurt. The city of Razgrad is proud to advertise this fact, and towards the end of June, it hosts a yogurt festival to cater to all the tastes of yogurt enthusiasts. One common ingredient? Lactobacillus bulgaricus – a bacteria isolated by a Bulgarian scientist and clearly named to honor the crucial role of yogurt in Bulgarian culture.
Central Europe and Seafood? Yes!
If seafood is your thing, then Central and Eastern Europe have a way to combine your preference with a little fun. Festivals focused around dishes caught in a net at sea come in every time of year. Starting in March – make your way to Croatia, to the city of Mali Ston. Their Oyster Festival celebrates a particular breed of oysters characteristic of the region. Mali Ston oysters are considered to be the best in the world, and chefs go out of their way to prepare gourmet dishes fit for the fame of this delicacy.
Then, in May and June, head off to Slovenia for their local Mussels Days. Similar to the Mali Ston Oyster Festival, Mussels Days are all about preparing the most mouth-watering dishes from locally sourced mussels. And that's not all Slovenia has to say on the topic of seafood. However, meanwhile…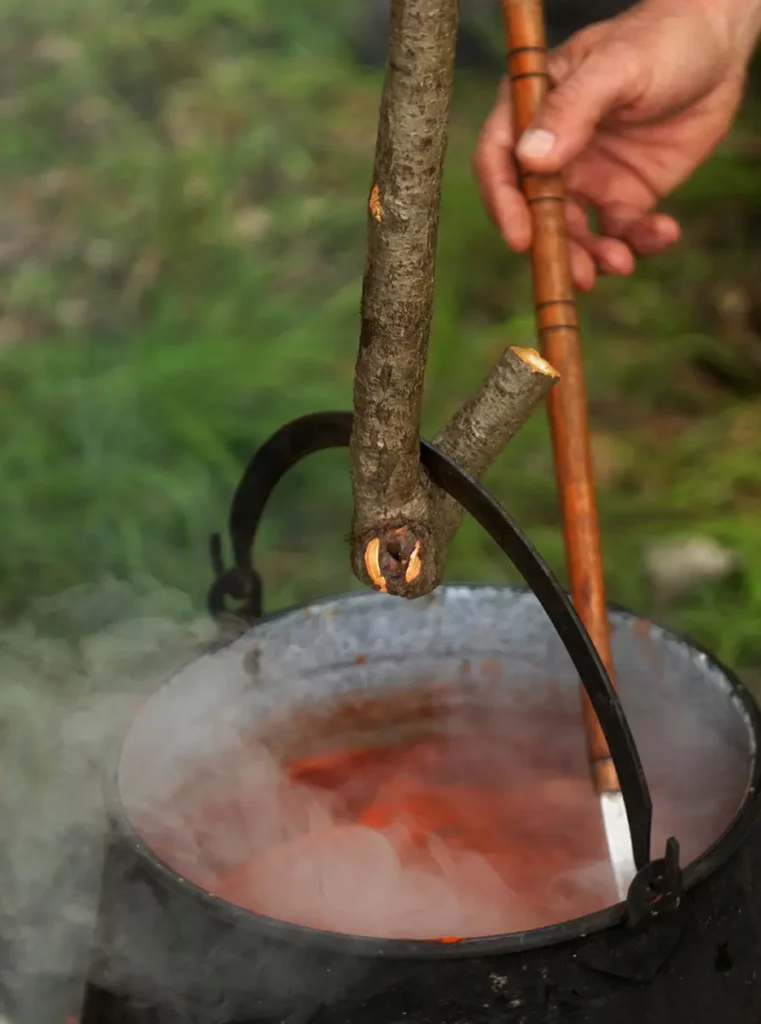 … you might want to return to Croatia, where Croats hold the Croatian Fish Stew Festival at the very beginning of September. The championship of cooking the best fish stew is not only about finding the winner but also about celebrating one of the 100 most famous dishes in the world (according to the Food Atlas). The dish comes from the region of Baranja, where several seafood festivals are held around that time. Alternatively, you might wish to slip to Bulgaria, to the city of Kavarna, for the Bulgarian version of the mussels and fish festival. And then…
… off to Slovenia! The country is really serious about its seafood heritage, and any seafood enthusiast could make it their homeland from late September until early December. Starting with the Days of Sardine the Queen (from the 2nd to the 25th of September), local restaurants in Izola are doing their best to amaze their guests with fantastic dishes prepared from freshly caught sardines. Then, from the end of September until the end of October. Slovenians celebrate the calamari with their Days of… Calamari. Being a recent addition to the Izola food festivals calendar, the event is expected to hit the nail on its head and fill the gap separating the Days of the Sardine from the Days of Cod (end of October until the end of November). Indeed, Izola can become a second home to those who can't imagine their life without the fresh fruits of the sea.
For those who prefer epic events
For those who prefer epic events, the Genuss Festival in Austria may kill two birds with one stone. The Festival offers the opportunity to attend the biggest culinary event in Austria and taste specialties from over 200 vendors who flock to the capital with their local produce. Its aim is to celebrate traditional Austrian cuisine and present the lesser-known culinary heritage of the country. At the Festival, you can sample sweets, beer, meats, and preserves that are traditional to the country. Please tell me, is there anyone who went skiing in Austria and hadn't tried the mohnnudeln (a sweet plum and poppy-seed noodle)? If there is, then they are in serious need to travel back to Austria!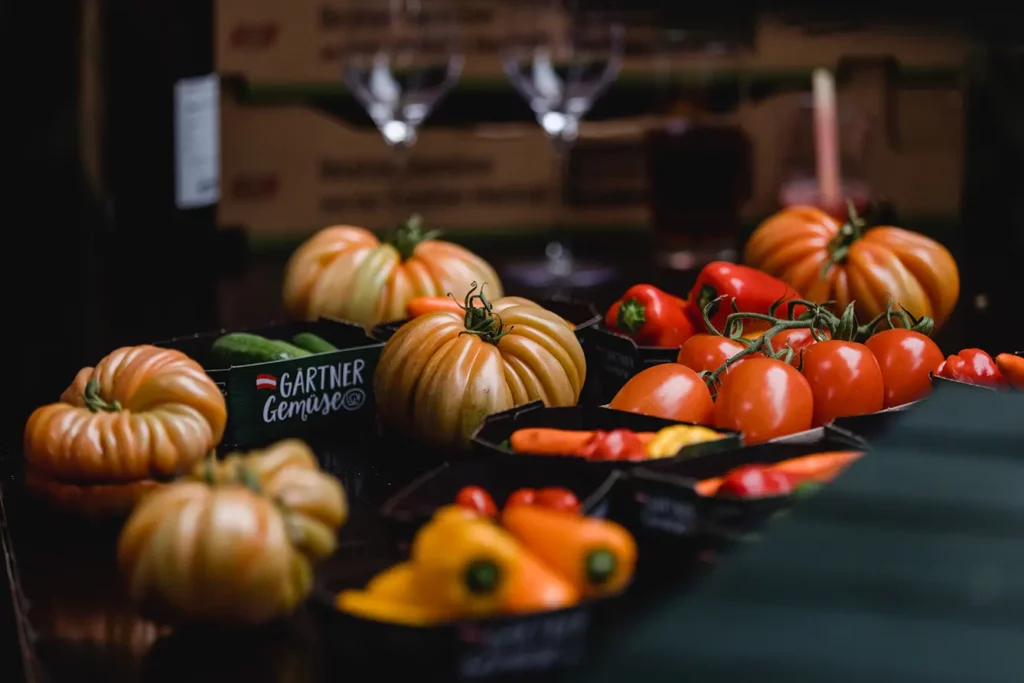 Central European drinks, please!
What would be a good, hearty meal without a traditional drink to wash it down? Central end Eastern Europe offer many traditional 'adult' drinks. The dispute on whether Czech or Austrian beer is the best in the world may be further complicated by emerging competitors from countries such as Latvia, Poland, and Estonia. Beer festivals held in European countries are focused on craftsmen who are bold enough to experiment using their extensive knowledge of the trade and around presenting the current trends in the art of brewery. You will be surprised!
Central Europe also has a longstanding tradition of winemaking. Tokaji and Kadarka of Hungary are only one of many signature varieties of wine you may want to taste while visiting Europe. If you to sample the full palette of flavors available in the region, you need to travel across it. Try starting in Poland (yes, the country so often connotated with sub-zero temperatures has, in fact, some excellent vineyards) and head south to Hungary, Croatia, Bulgaria, Romania, and Slovenia, to name a few destinations. Also, it might be helpful to note that in November, many countries celebrate Saint Martin's Day with events focused on tasting the young wine of the region. With local music and regional cuisine, these are dates worth jotting down in your diary.
No limits to what you can discover in Central Europe
Food of Central and Eastern Europe is as much about the products as it is about the people who organize events to manifest their gratitude for the fruits of the land. Tomatoes, peppers, artichokes, asparagus, and truffles. Every natural goodness is duly appreciated in Central Europe, and if you are pursuing your next culinary adventure, discover the hidden treasures of regional specialties.