Next year will see the 45th anniversary of the first Czech man flying into space. Vladimír Remek was the first astronaut from a country other than the Soviet Union or the USA to leave our atmosphere. His spaceflight was part of a Soviet Interkosmos initiative. During this Eastern Block endeavor, the Soviet Union allowed other socialistic countries' astronauts to participate in the Soviet space program.
We could also say that three more Czechs have gone into space if we're a bit lenient given that American astronauts Jim Lovell, Eugene Cernan, and John Blaha were Americans of Czech descent. Eugene Cernan was the last man on the Moon so far. On top of that, on a purely symbolic level, the Czech composer Antonín Dvořák, whose Symphony No. 9, "New World," was played in a spacesuit by Neil Armstrong in 1969, also went into space.
New Prague, The Moon
Legend says that Princess Libuše, who founded Prague, uttered a prophecy hidden in the sentence: "I see a great city whose glory will touch the stars." She had no idea that her prophecy might one day come true thanks to a Czech Space architect Tomáš Rousek.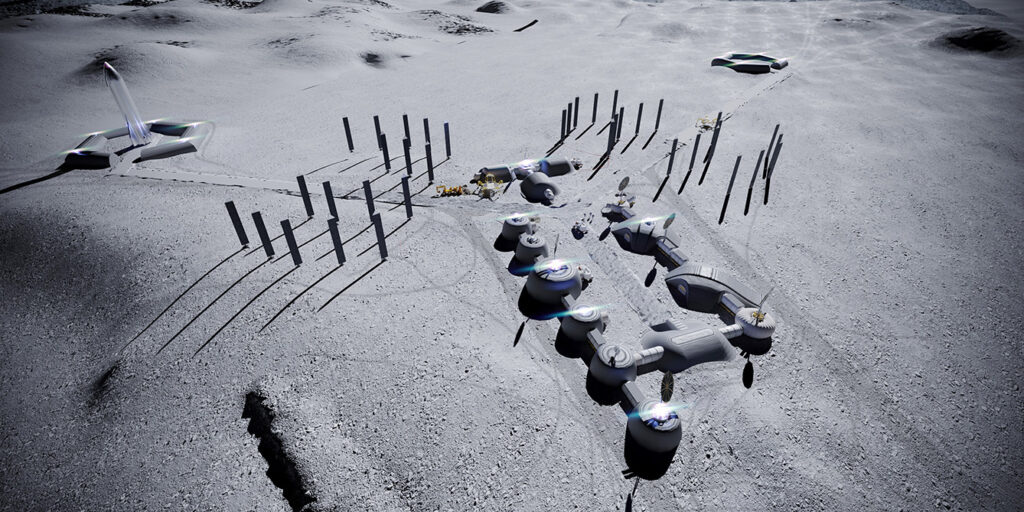 He presented a new project for the Czech moon base called "New Prague" during Czech Space Week – an event concerned with the exploration of space. The project shows a futuristic "city" on the Moon's southern hemisphere. The New Prague features residential buildings, laboratories, greenhouses, solar farms, and landing pads. The power for the whole city comes from solar panels, which store the excessive energy in ample battery storage. The primary building material, alongside installations brought from the Earth, are prefabricated modules built on site from lunar dust using 3D printing technology.
Czech cars also run in New Prague. A LUNIAQ rover, inspired by the Škoda cars, is roaming its streets. Instead of classical doors, it has two crawl hatches on the sides that can be attached to living modules. The lunar electric vehicle for four astronauts can be either driver-controlled, remote-controlled, or fully autonomous. It's filled with communication gadgets so you can contact other LUNIAQs, the New Prague base, or Mother Earth.
Tomáš Rousek and his team have had more recent success. Their New Prague moon base made it to the heart of space exploration at the Houston Space Center in the United States. The Moon base project was exhibited there this summer. They also designed the Solstar WAP product selected for the NASA HALO module of the Lunar Gateway space station.
Old Prague, the Center of European Space Exploration
Since 2012, Prague has been home to the European Global Navigation Satellite System Agency, responsible for managing the Galileo and EGNOS satellite systems. The European Union transformed all the space programs in 2021 into the EU Space Programme Agency (EUSPA). Since then, almost all EU space matters have been handled in Prague.
The proximity to the epicenter of European space exploration is a tremendous advantage for research and business opportunities. Czech companies, universities, and research institutes have participated in more than 300 projects so far. The size and complexity of those projects are gradually increasing. Currently, more than 60 Czech companies, universities, and research institutes are involved in European space projects.
Peacebuilding from above
Let's forget for a moment the physical and scientific importance of space. We have to acknowledge that if we, as humanity, want to explore the universe safely and effectively, we must first settle all the conflicts on our home planet. It would be foolish to bring our petty problems into such a fascinating area as space.
As Vladimír Remek, the first Czech astronaut, said multiple times: "I didn't see any artificially made borders from the orbit. Our planet is too small to wage wars on." His words are more relevant today than before. We, as humans, should exert all our strength to explore the great unknown. We should use our imagination – harness it as our superpower. Imagination is what moves humanity forward. Sometimes even beyond our planet, far into space.